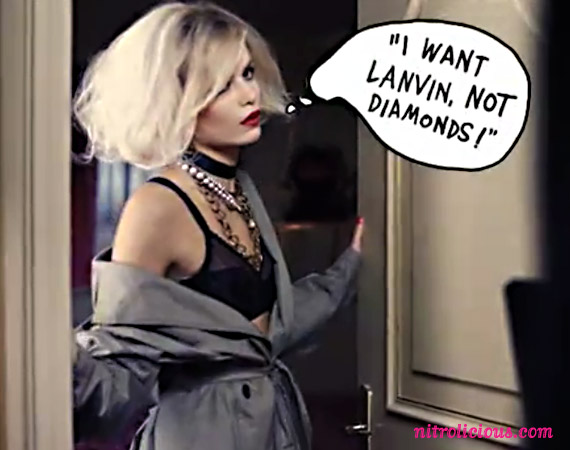 About an hour ago you've seen the first look at the full lookbooks of the Lanvin for H&M men's and women's collection, now here's the fashion show starring Hannelore Knuts, Jane Schmitt, Tati Collitar and Natasha Poly as featured in the first ad campaign image! This is getting super exciting, I might be able to sleep tonight…just kidding!
UPDATE: Also check the ad campaign images and full women's collection including prices!
WATCH THE FASHION SHOW SHORT FILM AFTER THE JUMP, IT'S AMAZING!
Previous Posts:
> Lanvin for H&M
$159.0 BUY IT NOW 0hr 56mins

$37.74 BUY IT NOW 4hr 21mins

$67.34 BUY IT NOW 5hr 18mins

$180.0 BUY IT NOW 6hr 21mins

$150.0 BUY IT NOW 7hr 7mins

$124.88 BUY IT NOW 7hr 41mins

$139.88 BUY IT NOW 20hr 43mins

$110.0 BUY IT NOW 5hr 47mins
disclaimer
Categories: celebrities fashion h&m
Tags: Lanvin For H&M