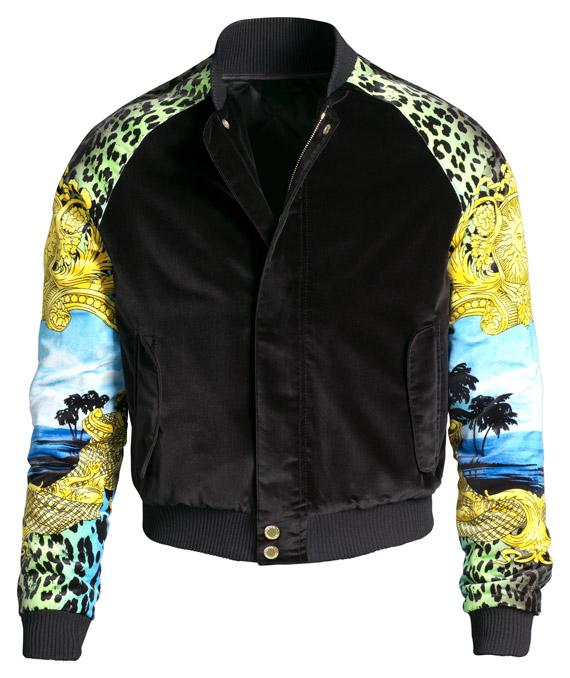 Photos courtesy of H&M
Now that you've seen all the Versace for H&M ad campaign, men's lookbook and women's lookbook, here's the still life shots of all the products in the men's range. There are definitely pieces in the men's line that I would like for myself as well! How amazing is the printed bomber jacket, MUST GET! I've included the prices (on page 4) for each product as well, start making your wishlist!
Versace's men's collection for H&M is a mix of slick tailoring and pieces of extravagant pattern. Suit jackets and trousers come in either black or pink, while a black tuxedo jacket has metallic tip trims on its pockets, and shirts have metallic wing-tips on the collars. Versace's palm and optical prints are used on T-shirts, as well as on thin-knit cashmere sweaters, while print is also used on velvet bombers, jeans, and even underpants.

There's leather in the men's collection too, with a quilted leather jacket trimmed with gold studs in the Versace classical Greek pattern, which is repeated down the sides of black cotton shorts and a rolled-sleeve T-shirt. Accessories include embellished beanies and patterned caps, embellished or print scarfs, as well as hi-top sneakers and the perfect dress shoes.
The US and Canada will release the collection on November 19th in select stores. The collection will be available in about 300 stores worldwide. I'm counting down the days…
Up next is the Versace for H&M women's and home still life shots, stay tuned… Also, check out the women's and home products and prices here.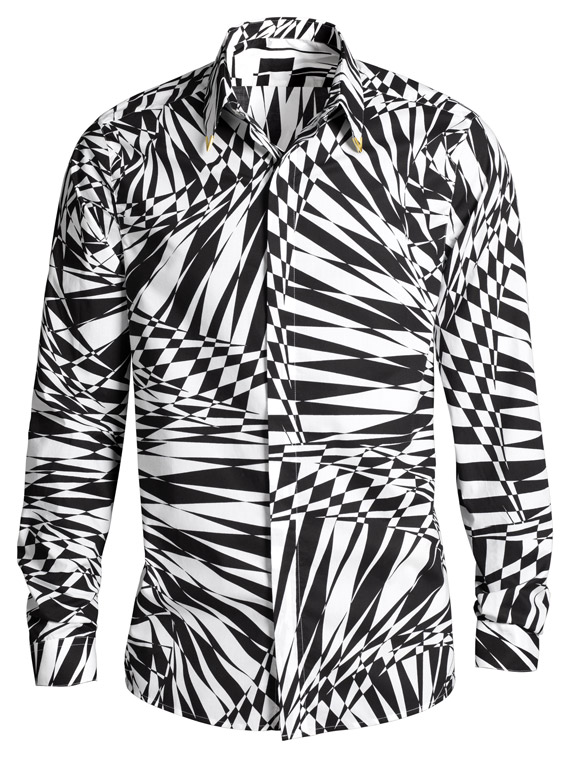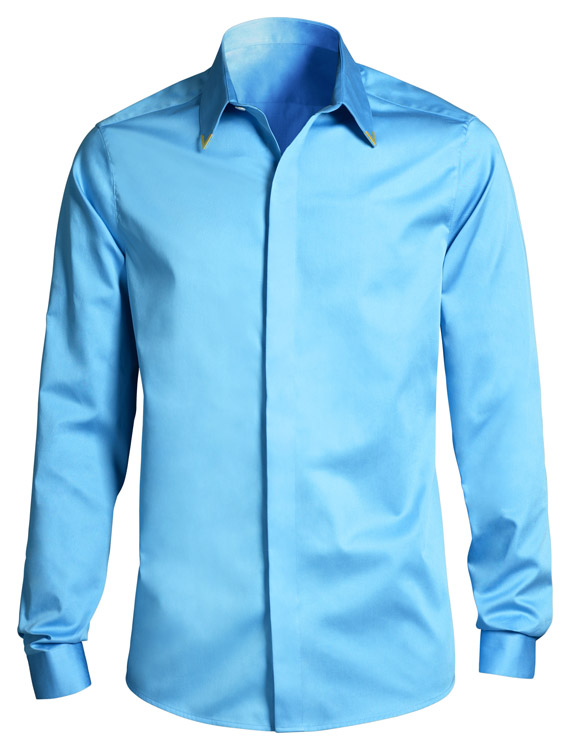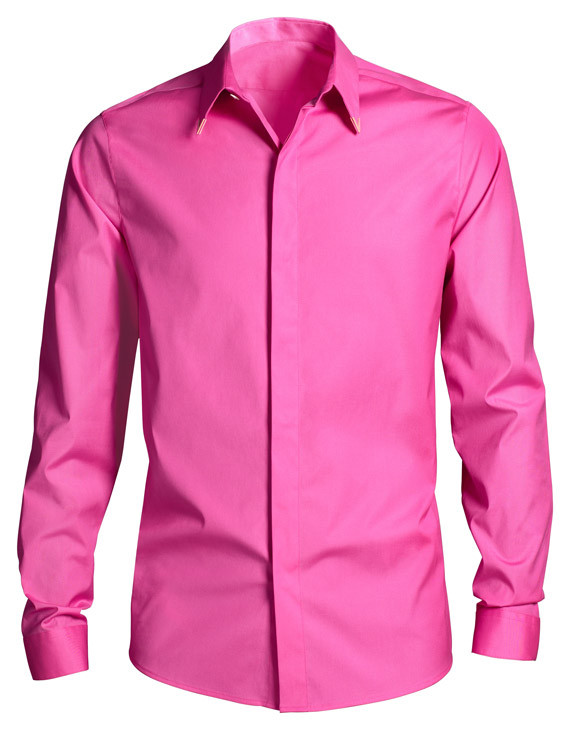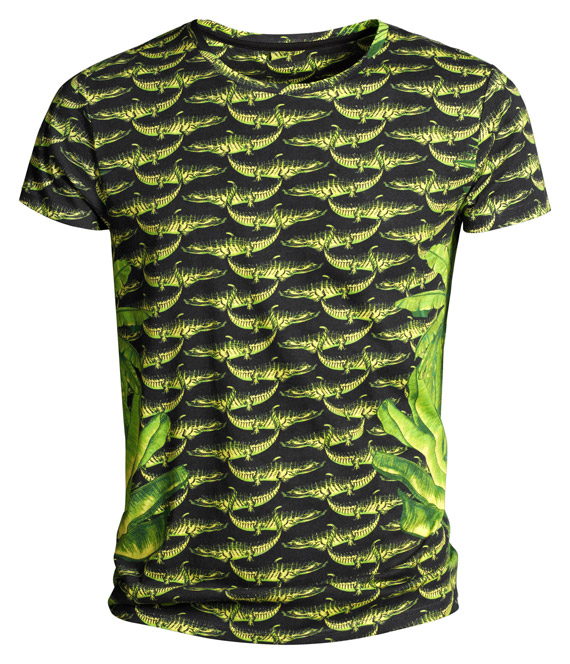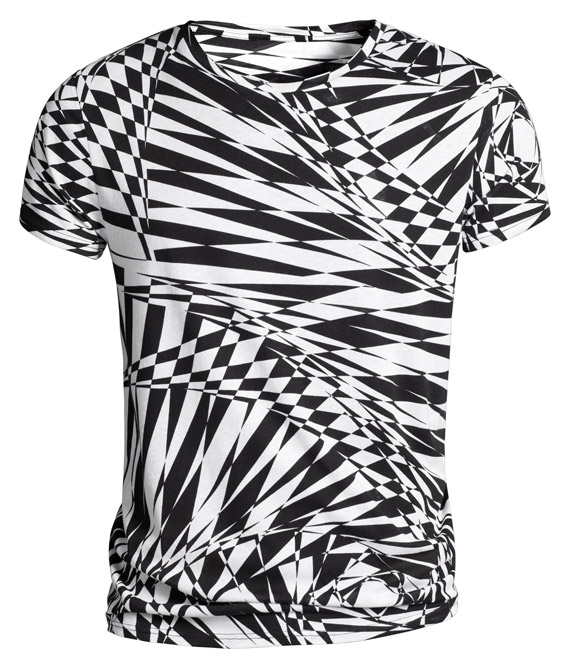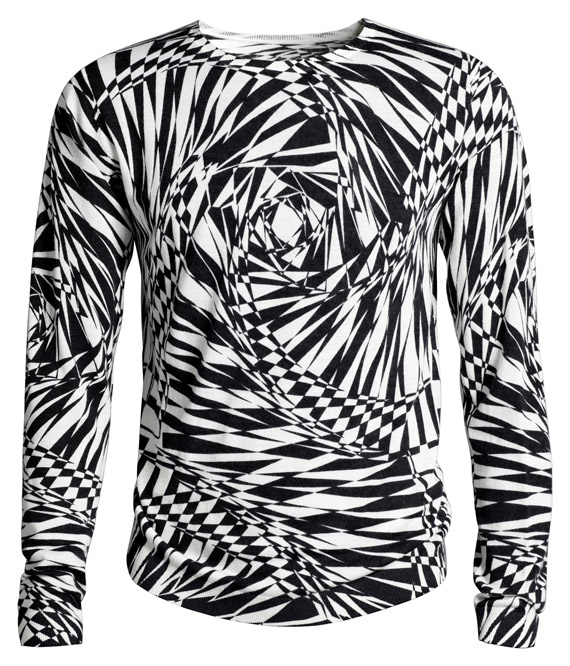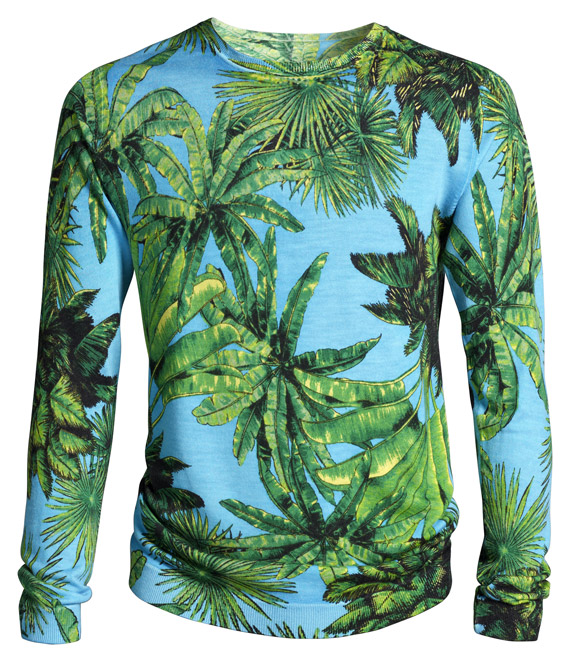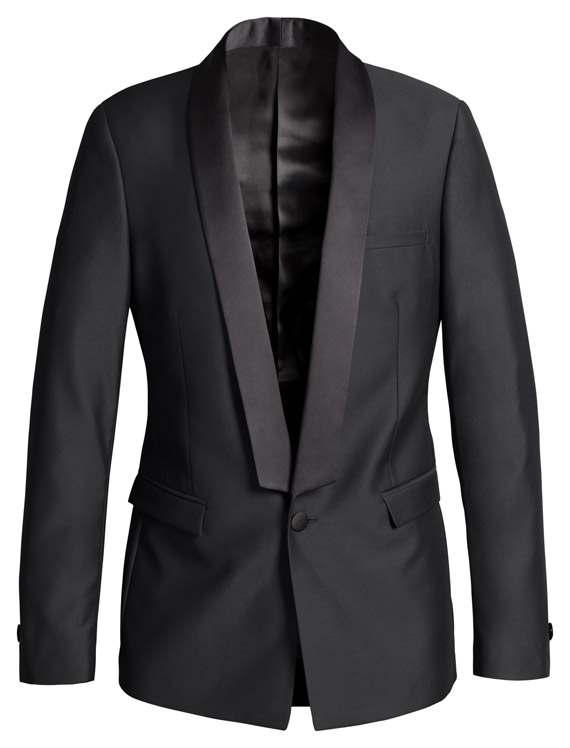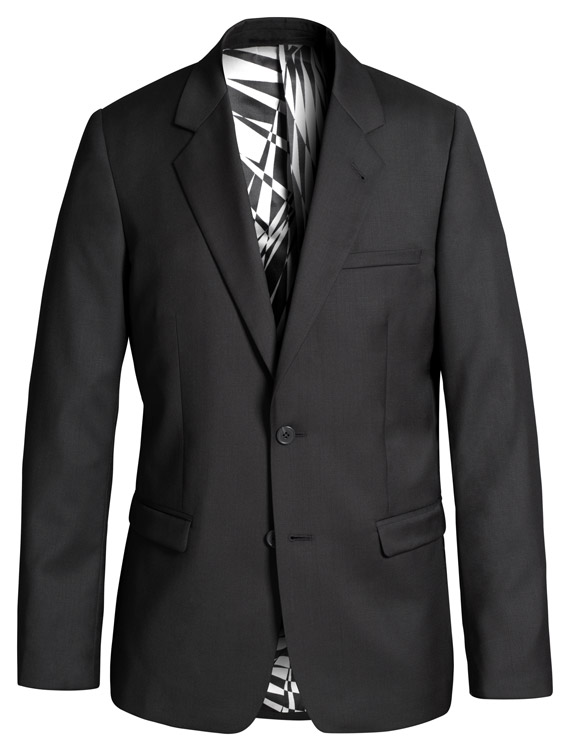 Categories: fashion h&m jewelry/accessories mens shoes
Tags: versace for h&m