The Lanvin for H&M collaboration has been very secretive, no images has been leaked as of yet and all we know is that the collection will be shown to everyone at the same time on November 2nd. H&M held a blogger competition last month and the winner was Zet Fashion and they got to host an exclusive trailer for the upcoming Lanvin for H&M Fashion Show. The cute trailer featured Lanvin's artistic director Alber Elbaz sketching up dresses, so be sure to tune in on November 2nd for a preview of the collection.
In the meantime, check out the video below featuring fashion model Natasha Poly talking about the new collection from Lanvin for H&M and go behind-the-scenes at the film shoot for the collaboration. I'm super excited about this collaboration, can't wait to see the entire collection!!!
UPDATE 11.01.2010: Check out the official lookbook for the Lanvin for H&M men's (click here) and women's (click here) lookbooks!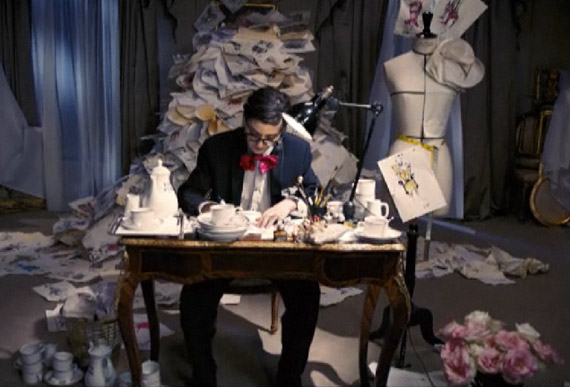 $75.0 BUY IT NOW 8hr 33mins

$75.0 BUY IT NOW 10hr 49mins

$169.0 BUY IT NOW 0hr 59mins

$40.0 0 bids 3hr 25mins

$29.0 BUY IT NOW 13hr 51mins

$99.0 BUY IT NOW 21hr 38mins

$60.0 BUY IT NOW 5hr 49mins

$47.0 BUY IT NOW 7hr 10mins
disclaimer
Categories: celebrities fashion h&m mens
Tags: Lanvin For H&M