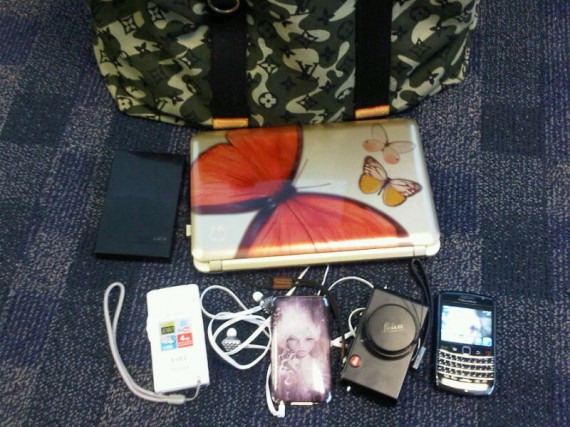 I've been back to NYC for less than a week and now I'm off to LA. I always travel with my Louis Vuitton x Murakami Monogramouflage Trellis bag, it's super roomy and sturdy.
Here's a look at the gadgets I took on my trip: LaCie Little Disk, Vivienne Tam x HP Mini 210 (courtesy of Vivienne Tam), Sony Bloggie HD Camcorder (courtesy of Sony), Apple iTouch with Heartbeats by Lady Gaga Headphones (courtesy of Monster), Leica D-LUX 4 and BlackBerry Bold 9700 (courtesy of T-Mobile).
Update: Currently up in the air, online courtesy of Gogo Inflight! Amazing!
Tags: