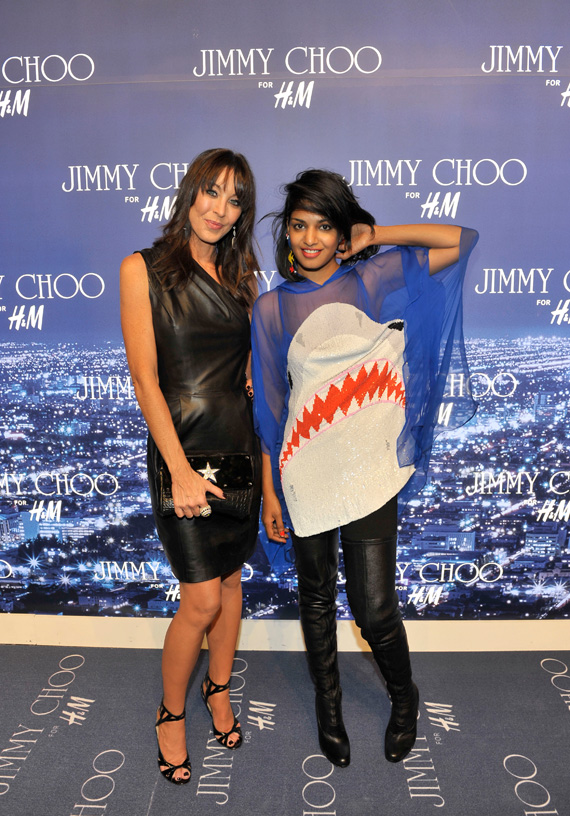 Tamara Mellon and M.I.A.
Photography: WireImage
Last night the launch party to celebrate the collaboration and the launch of the Jimmy Choo for H&M collection took place in Hollywood with a star studded event. Celebrities that attended included Paris and Nicky Hilton, Hayden Panettiere, Whitney Port, Kate Walsh, Olivia Wilde, Sheryl Crow, Cat Deeley, Angela Lindvall, Maggie Grace and Mini Anden, hosted by Tamara Mellon (Founder and President of Jimmy Choo) and Jeffrey Katzenberg with a special performance by M.I.A. Celebrities were given an exclusive sneak peek at the collection held at glamorous private residence high above the famous Sunset Strip in the Hollywood Hills, definitely the perfect place. The official launch date is around the corner, can't wait till November 14th, click here for the "How To Shop" guide. The celebs are lucky, they get to wear the Jimmy Choo for H&M collection first, looks fab on them! Check out the video after the jump from the launch party as well.
"I love H&M already but the fact that they are doing Jimmy Choo as well I think is amazing – the purses, everything, the shoes. The clothes are so cute. They have so many fabulous things and I can't wait to get the whole collection," said Paris Hilton who coveted everything from the highly anticipated collection.

"The Jimmy Choo for H&M collection embodies the attitude and spirit of laid back party glamour. Los Angeles is the perfect setting to launch the collection," said Tamara Mellon, Founder and President, Jimmy Choo.

"Tamara is so brilliant and such a wonderful designer. Her shoes are incredible. I do my shopping sprees at H&M. I was recently in Italy and instead of going to other stores, I went to H&M," said Hayden Panettiere. "I am in love with these pants," in response to the black Jimmy Choo for H&M leather pants she wore to the event.

"Shoes are every fashionistas passion, and who doesn't dream about a pair from Jimmy Choo? The matching clothes are clean and sharp and work perfectly with the shoes that are heavily detailed with studs, buckles, prints, eyelets or perforated," said Margareta van den Bosch, Creative Advisor, H&M.
> Jimmy Choo for H&M Women's Collection
> Jimmy Choo for H&M Men's Collection
More pics after the jump…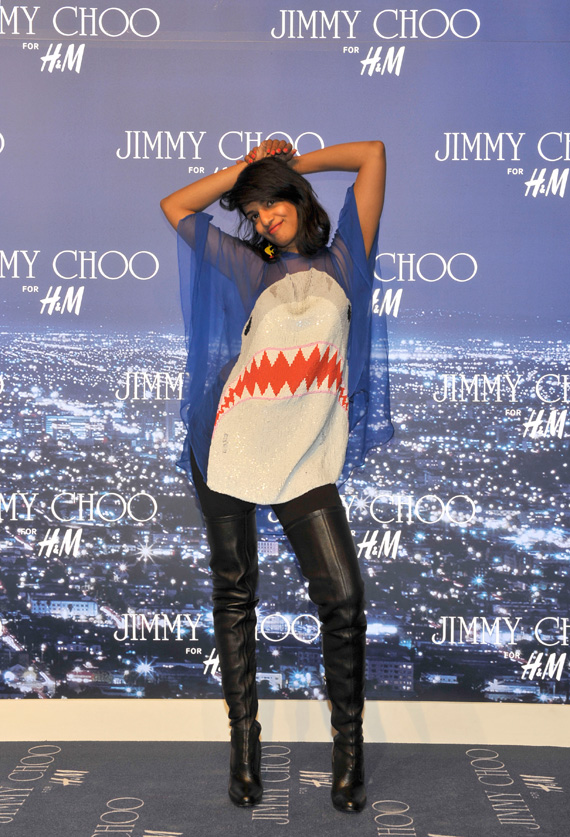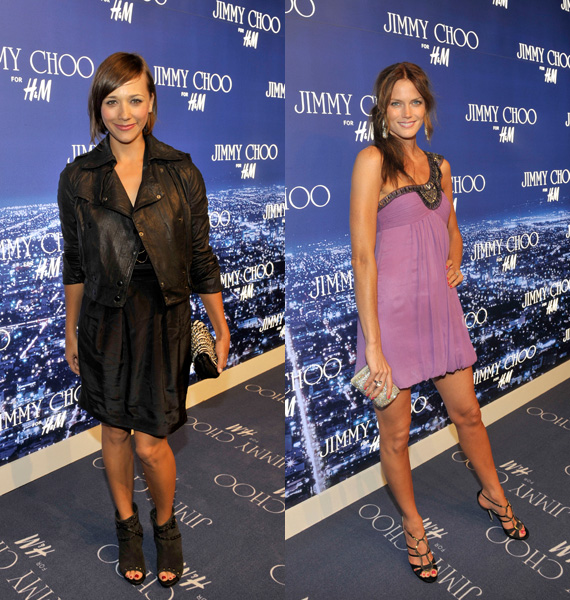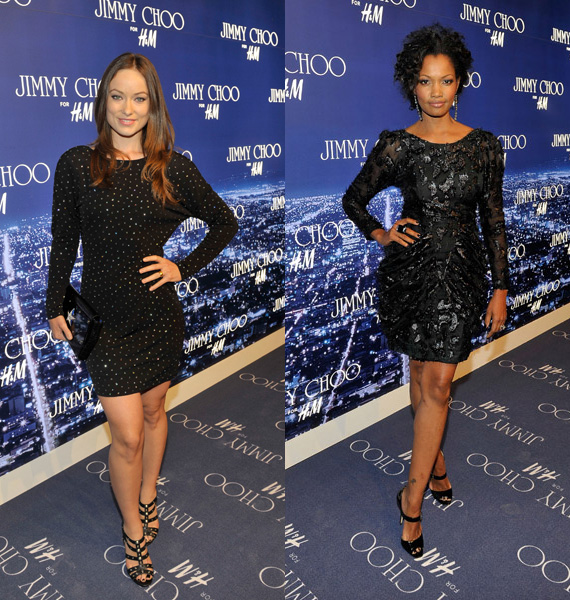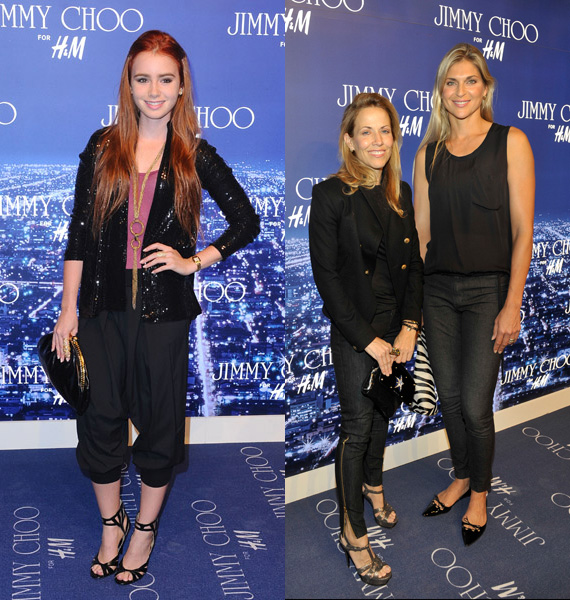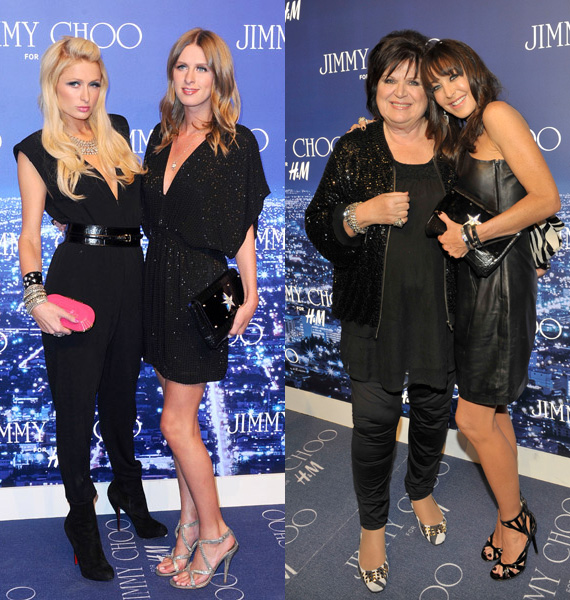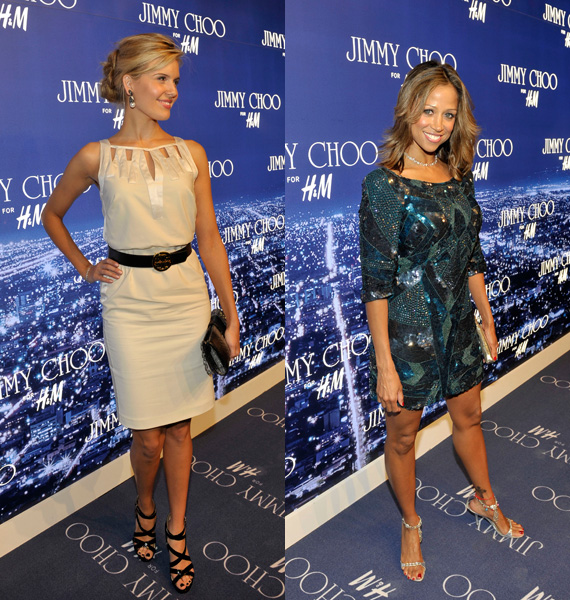 More pics on the next page…
Categories: celebrities fashion h&m handbags jewelry/accessories mens music shoes
Tags: