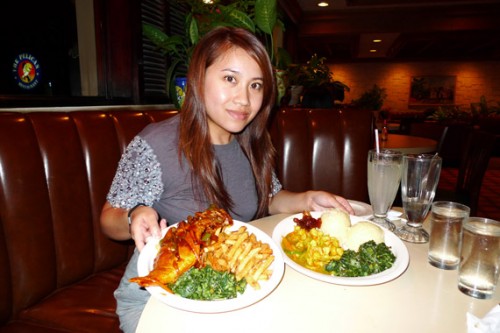 Wednesday, July 15, 2009 – The Pelican
It was a super long day on my 4th day in Jamaica (not complaining, just sayin') and a long ride on and off too. Got driven out from Montego Bay to Kingston which was about 3.5 hours, then headed straight to Bridget Sandals, then lunch with Voyage.tv Jamaica resident editor Kaili at Spanish Court Hotel, then Devon House for some I Scream and Starfish Oils candles and then back to Montego Bay which took about 4 hours because of traffic.
I was pooped by the end of the night but still had to eat, so stopped by a Montego Bay landmark on the Hip Strip (Gloucester Ave), The Pelican for some grub. Although the local joint is a diner, the food was really good, the menu is a mix of Jamaican and American dishes and the prices are very reasonable (cheap compared to most of the meals I had there). Yummy!
Many thanks to Voyage.tv for making this trip possible, stay tuned for more pics and follow me on Twitter for real time updates! Voyage.tv is a new luxury travel site that offers original lifestyle programming that is available both online and in 20 million homes via video-on-demand.
Needing a vacation? Voyage.tv is giving away a five night stay at the brand new, ultra-luxe Gansevoort Turks & Caicos + roundtrip airfare for two. Enter to win!

More pics after the jump…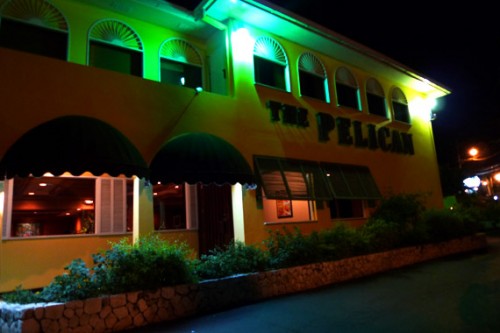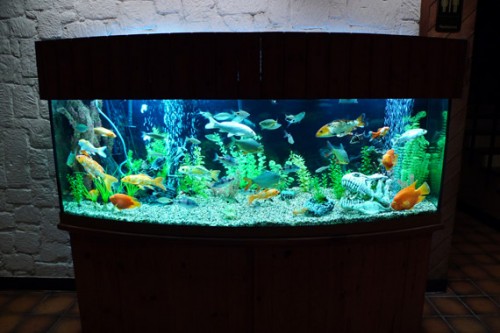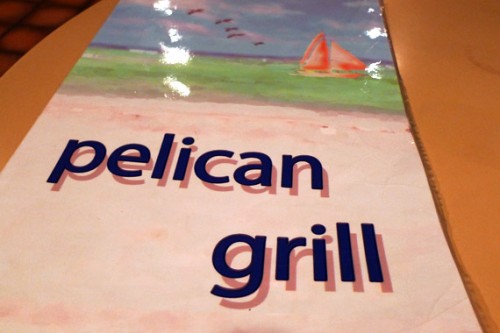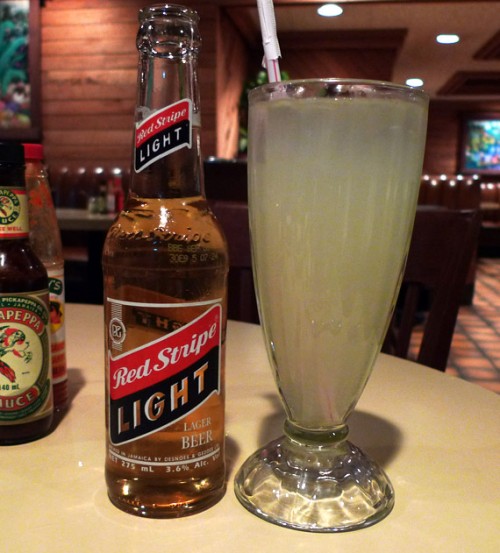 Red Stripe Light + Limeade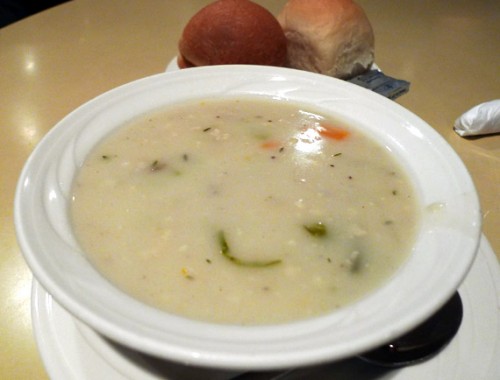 Conch Chowder ~ super spicy but good!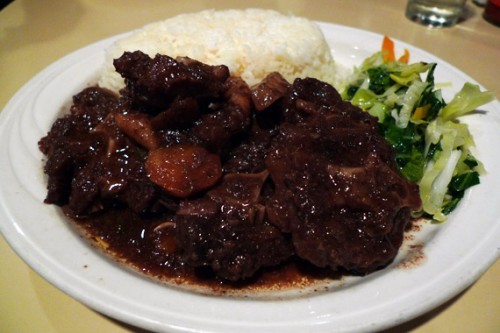 Oxtail ~ a must when you visit Jamaica!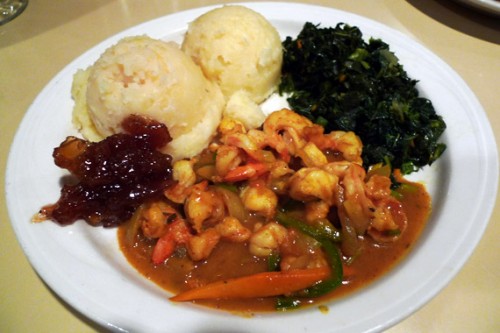 Curried Shrimp ~ this was so so only, the mash wasn't so good neither.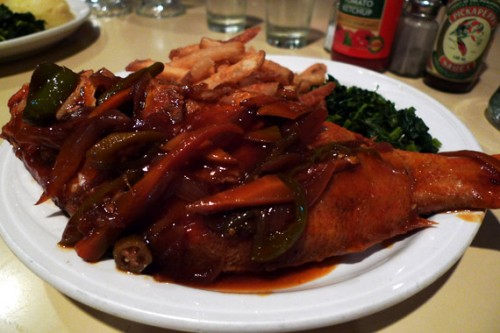 Brown Stew Whole Caribbean Fish ~ fresh and yum!

I love all the little Pan Jerk spots across the street, so good- too bad I was full!
Categories: eats jamaica outfits travel
Tags: