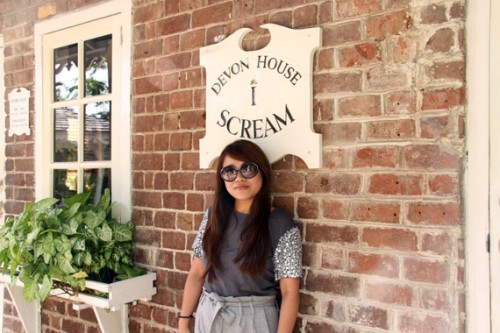 Wednesday, July 15, 2009
After lunch at Spanish Court's The Gallery Café, headed to Devon House which is only a couple of minutes drive away for dessert. I learned about this place when I visited 2 years ago, locals and tourists all flock to Devon House I Scream for delicious ice cream which is equivalent to NYC's Chinatown Ice Cream Factory. At I Scream there are 27 flavors of ice cream to choose from and the little shop gets super packed with young and old trying to get a taste after lunch or to cool down from the heat. The ice cream is yummy, there's a flavor for everyone. Make sure to stop by there when you're in town, it's a must.
After getting some I Scream, if you're a candle lover like me be sure to stop into Starfish Oils to pick up some Blue Mountain Coffee Candles and Island Mint Candles, those are my personal favorites! Devon House is also a great chill spot since there's food, shopping and a bunch of benches for you to sit around and chit chat with your friends. But be sure to catch a shady spot, it gets pretty hot where the sun hits- I love just hanging there. More updates to come, stay tuned…
Many thanks to Voyage.tv for making this trip possible, stay tuned for more pics and follow me on Twitter for real time updates! Voyage.tv is a new luxury travel site that offers original lifestyle programming that is available both online and in 20 million homes via video-on-demand.
More pics after the jump…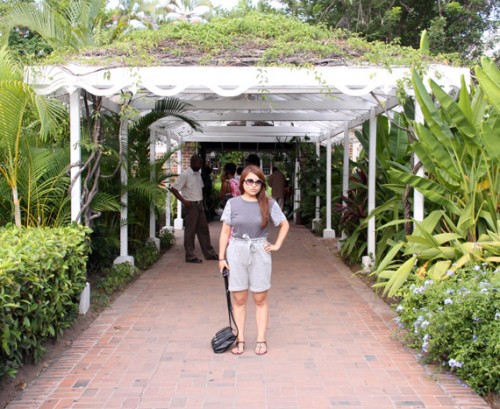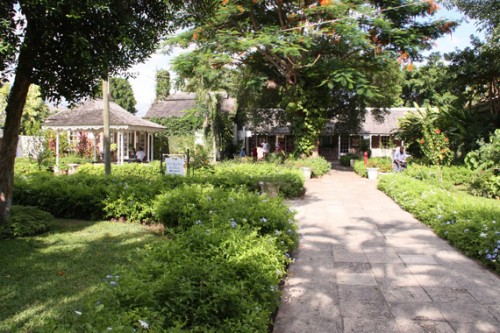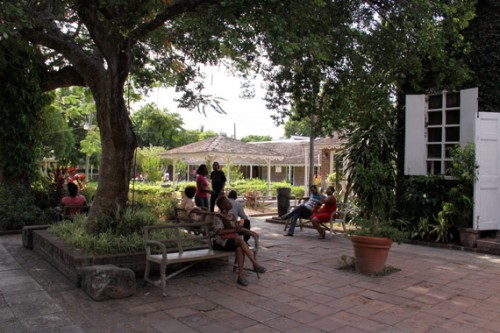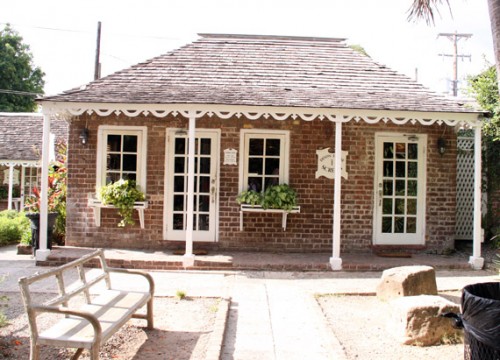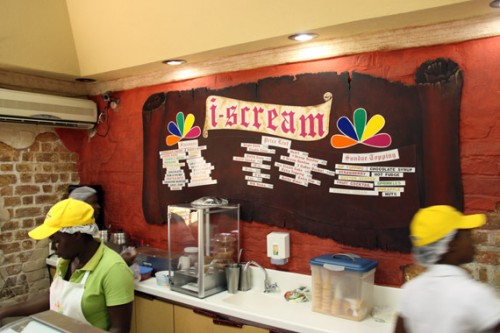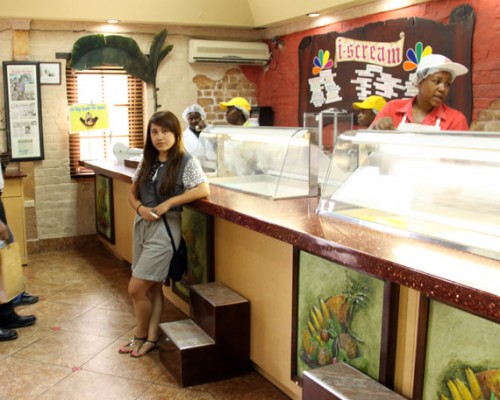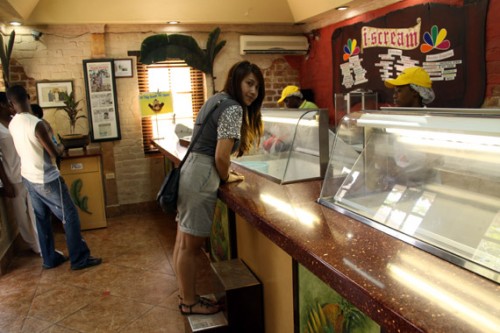 There's a stool for you to stand to choose your flavor…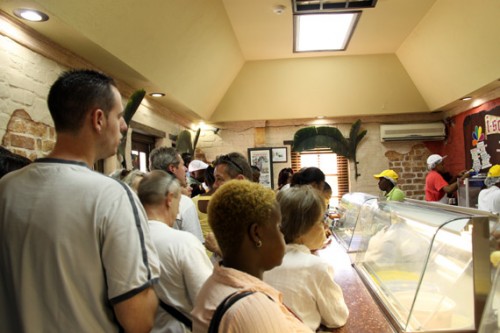 Super packed…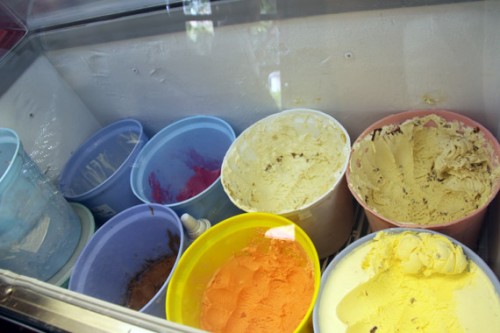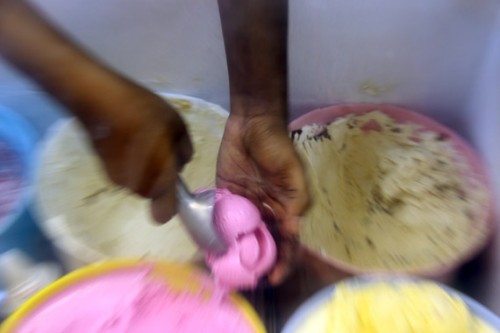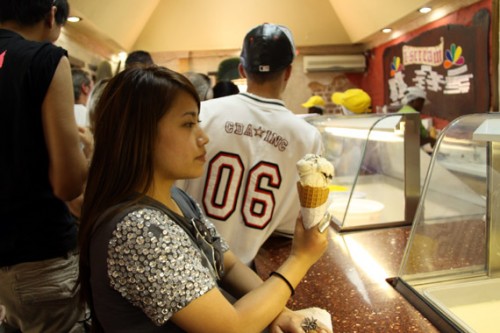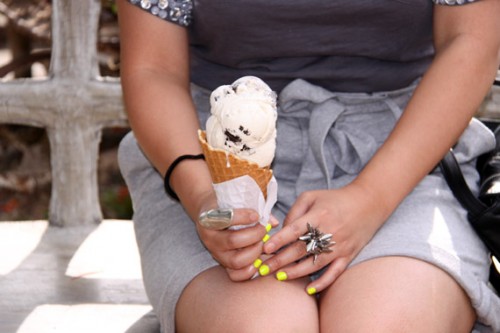 I chose Cookies & Cream on a Waffle Cone, yummy! Btw, it's so hot and humid my nail polish started peeling off on the 4th day lol!
Categories: eats jamaica outfits travel
Tags: