Wednesday, July 15, 2009 [Kaili & Me]
I'm back in NYC but my mind is still in Jamaica, I'll be still bringing you my trip recap until the end so keep checking for my trip posts! Regular posting will resume on Monday, stay tuned for more…
On the 4th day in Jamaica, a driver was arranged to drive me to Kingston which was about 3.5 hours from Montego Bay. The drive was like a roller coaster ride, my driver Horace, is a skilled driver that has been in the car service business for about 33 years on and off so he knew the roads very well. For those that visited Jamaica or live there know the roads are super curvy, mostly a two-way one lane road and does not have any road lights at night. So if someone is slow in front of you, you'll be making a pass ahead of them and I truly believe only the skilled can cut like a snake and drive super fast through twists and turns without hesitation.
I made it to Kingston in one piece, headed straight to Bridget Sandals (post on that later) then met up with Kaili, who is the resident editor in Jamaica for Voyage.tv. Kaili recommended to meet at a new trendy boutique hotel called Spanish Court in New Kingston which is a 108-room hotel by Christopher Issa. The hotel is the current hip spot that people in Kingston is raving about, when I walked in I didn't feel like I was in Jamaica, it's more like a chic New York City hotel. We had lunch at The Gallery Café which serves à la carte Continental and Jamaican cuisine, the cafe was brightly lit and features exclusive, special edition "Ms. Kingston" ergonomically-crafted chairs, created by international Jamaican designer Alison Antrobus, as well as a revolving collection of Black and White prints from local photographers. It's def a breath of fresh air for local Jamaicans to "escape" the city and make them feel like they've traveled to a metropolitan city but as a tourist I'd prefer a local joint with a Jamaican feel. The atmosphere is modern and sophisticated, service was good and the food was enjoyable as well.
Many thanks to Voyage.tv for making this trip possible, stay tuned for more pics and follow me on Twitter for real time updates! Voyage.tv is a new luxury travel site that offers original lifestyle programming that is available both online and in 20 million homes via video-on-demand.
More pics after the jump…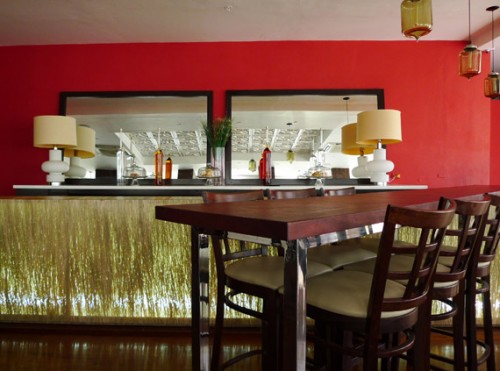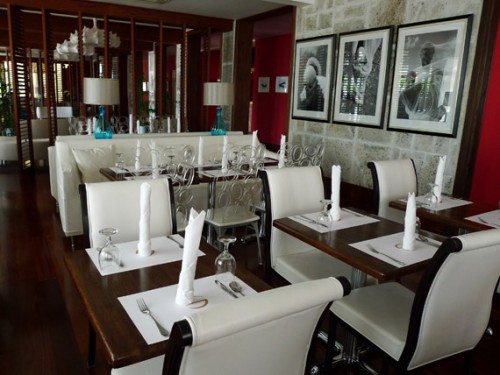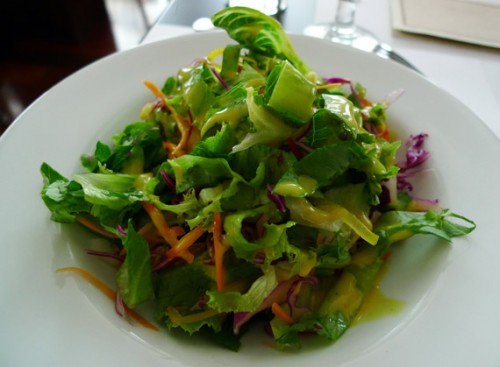 Island Greens Salad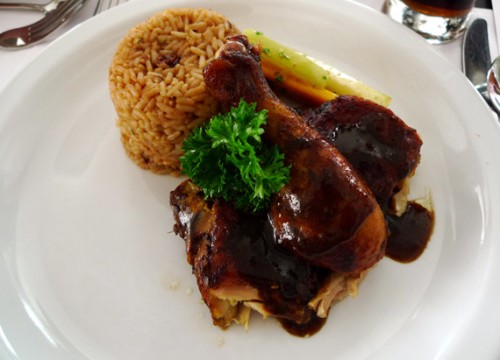 Jerk Chicken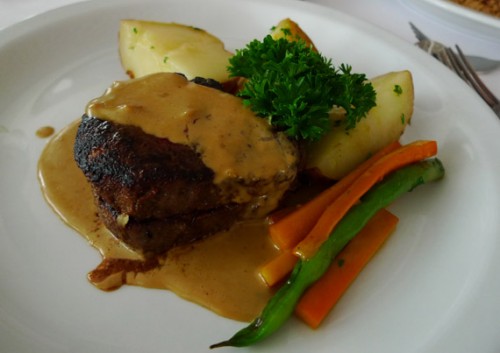 Steak Au Poivre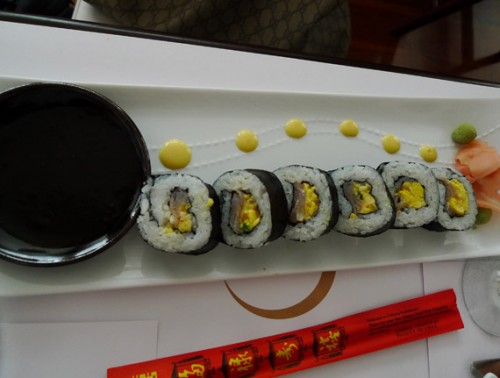 Smoked Marlin & Ackee Roll

Shrimp Tempura Roll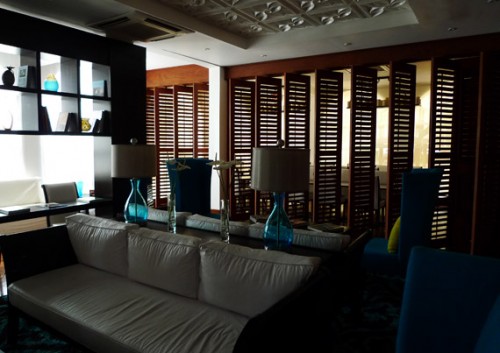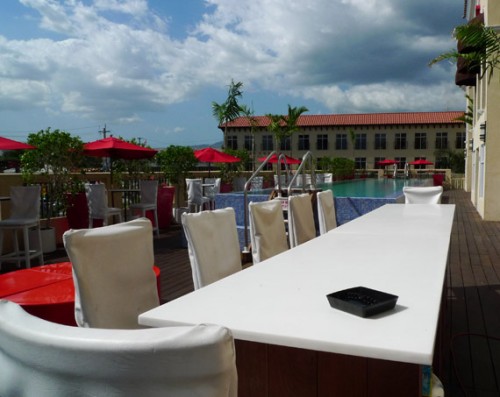 Sky Terrace with a 50-foot mosaically tiled Infinity Edge lap pool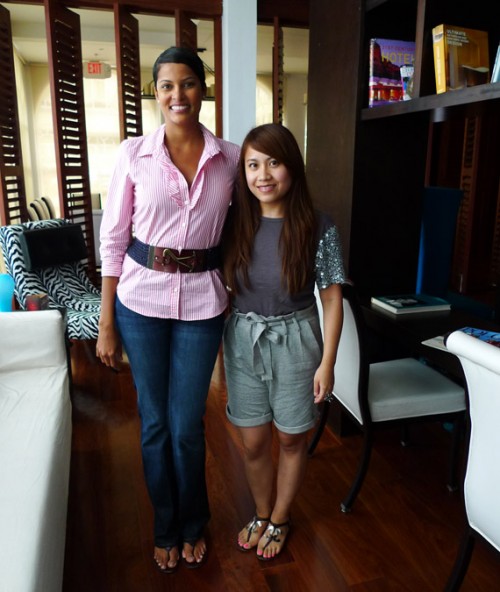 Kaili and Me ~ so great meeting you!
Categories: eats jamaica outfits travel
Tags: