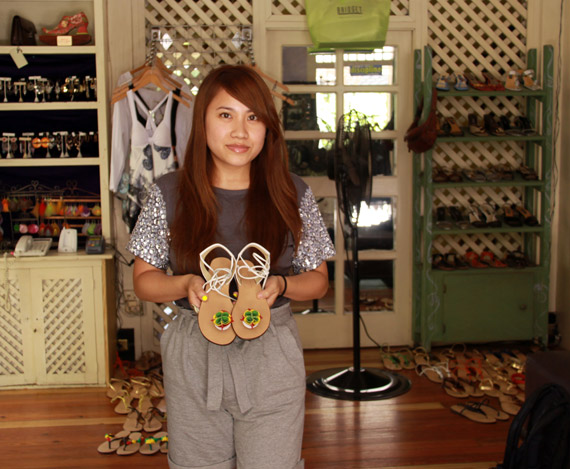 Wednesday, July 15, 2009: These were my first pair of Bridget Sandals and my faves!
If you're a shoe lover, you definitely need to stop by Bridget Sandals in Kingston when you're in Jamaica- no matter if you're in Montego Bay, Negril, Ocho Rios or any where else. You'll need to make a trip there to get yourself a pair of hand-made sandals, they're super fab and totally unique! I was first introduced to Bridget Sandals 2 years ago by my friend Alison Hess, she's been a long time customer and I've become a fan ever since. You may remember seeing a pair on the floral sandals on my feet here, on this trip I picked up another 4 pairs to add to my collection- super happy. Bridget Sandals have also been described as "wearable desserts" ranging from leather slingbacks, thongs to floral sandals which is my personal favorite. Every time I wear my sandals I get tons of compliments and they're super comfy too. Bridget Sandals is definitely one of Jamaica's best kept secret, loves it!
Many thanks to Voyage.tv for making this trip possible, stay tuned for more pics and follow me on Twitter for real time updates! Voyage.tv is a new luxury travel site that offers original lifestyle programming that is available both online and in 20 million homes via video-on-demand.
Needing a vacation? Voyage.tv is giving away a five night stay at the brand new, ultra-luxe Gansevoort Turks & Caicos + roundtrip airfare for two. Enter to win!

More pics after the jump…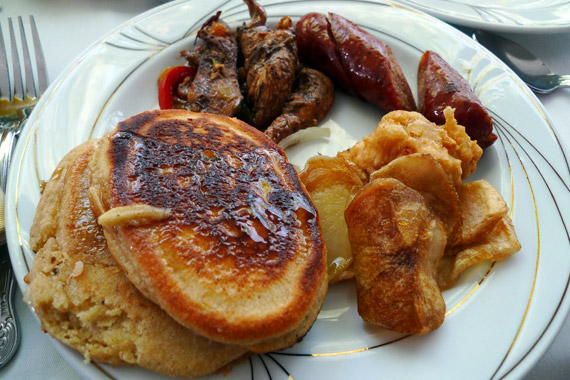 Breakfast @ Seagrape Terrace before heading to Kingston. The pancakes are so yummy there!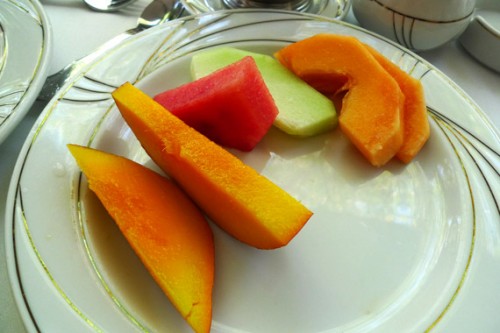 The mangos are super sweet, yum!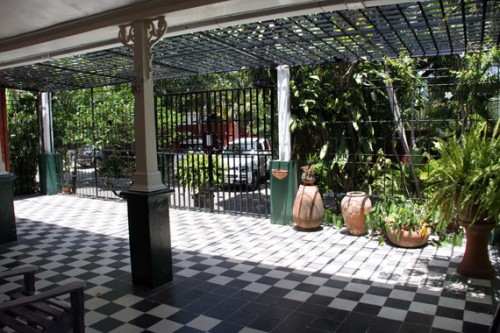 Arrived at Bridget Sandals, all the memories came back!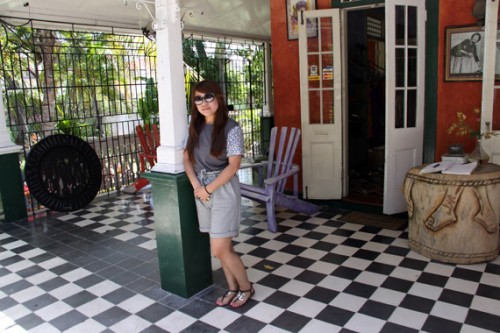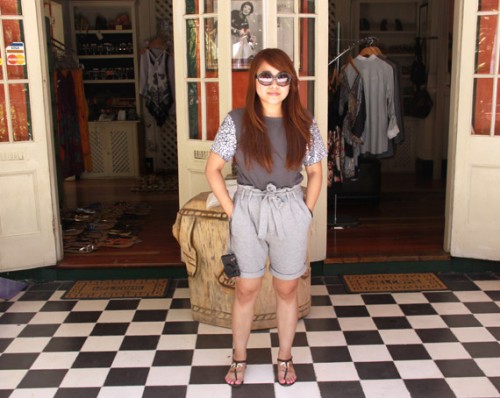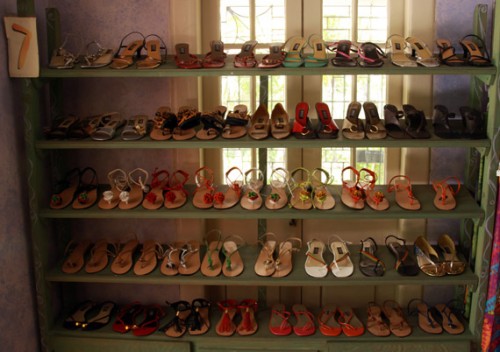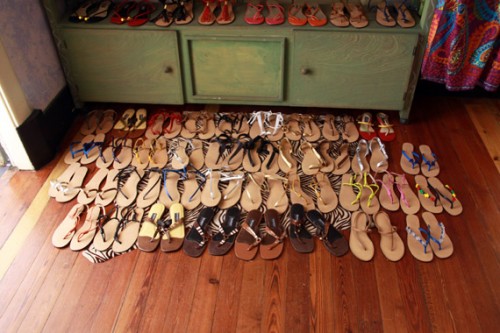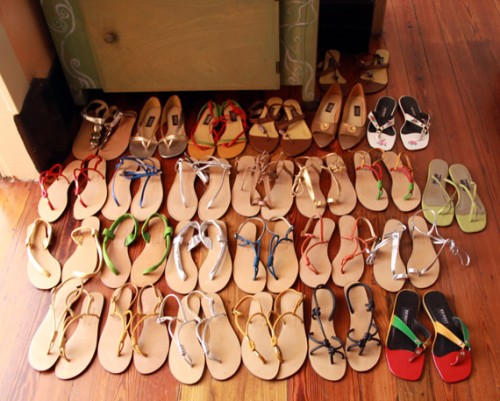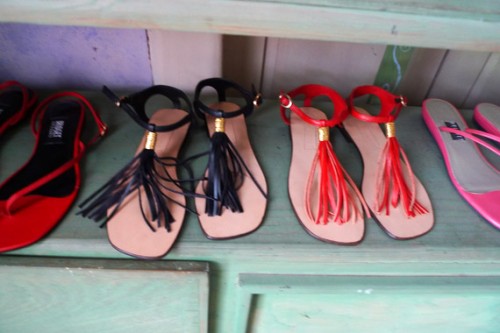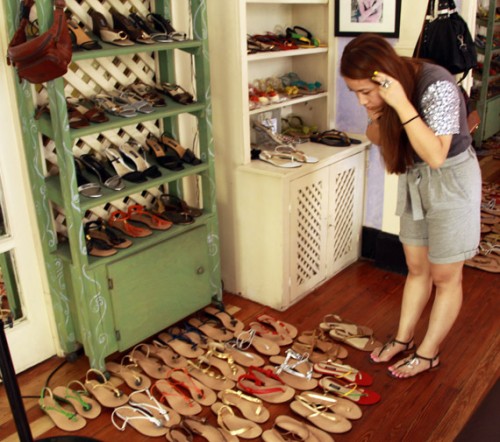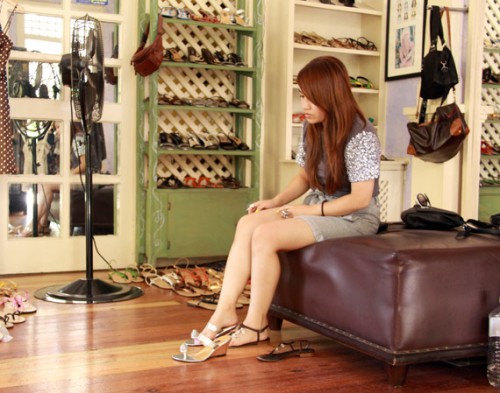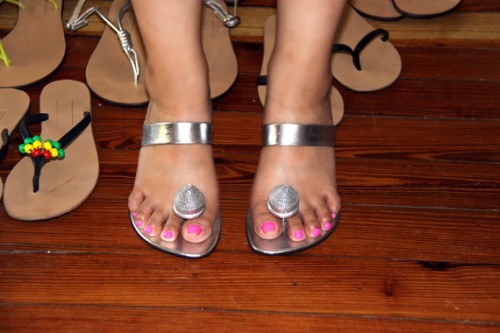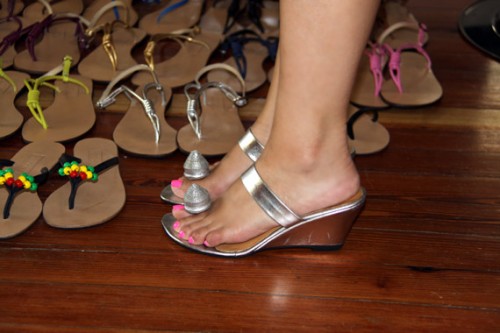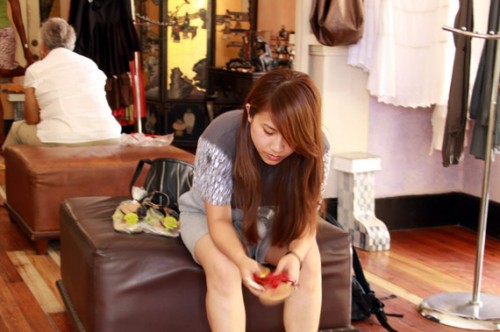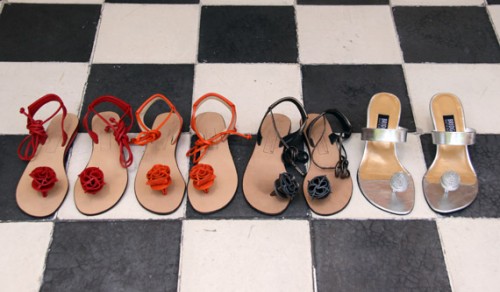 The four pairs I got 🙂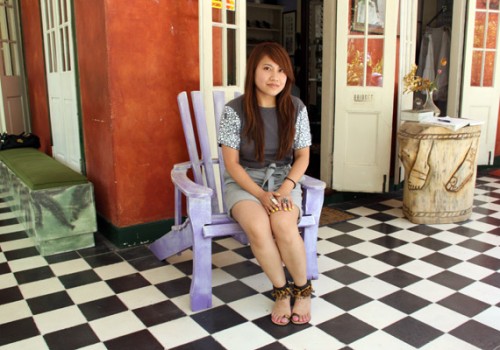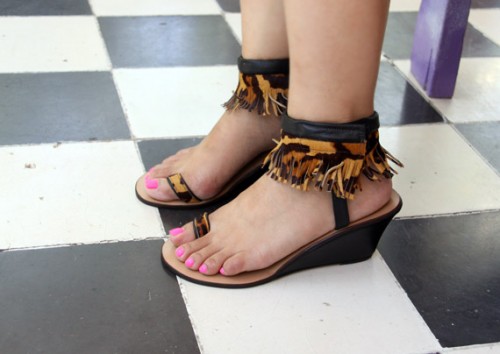 These are cute but didn't have my size, the smallest they had left was a size 7 ;(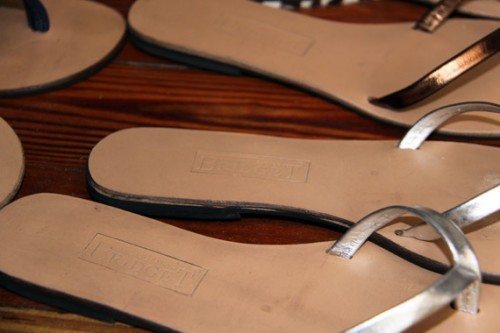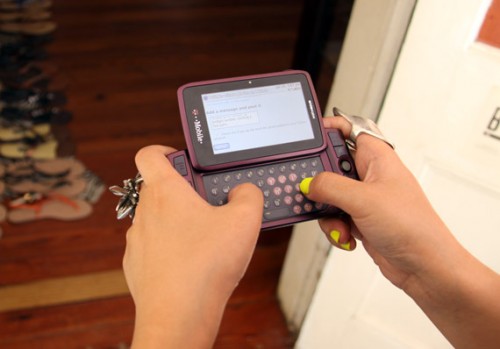 Twittering, thanks to my handy dandy T-Mobile Sidekick LX 2009!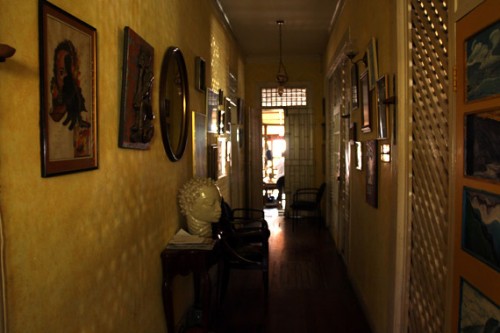 Heading to the back to check out where they make the sandals…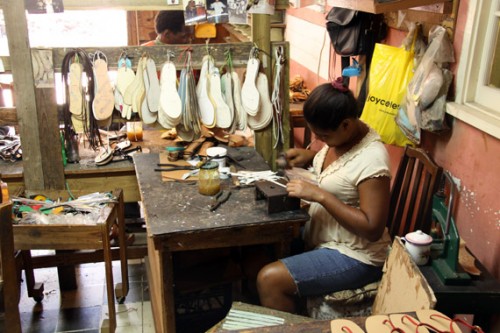 All the sandals are hand-made and made in the back!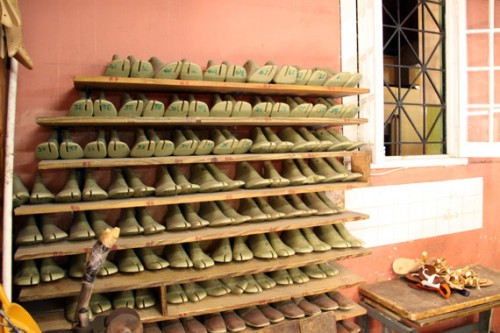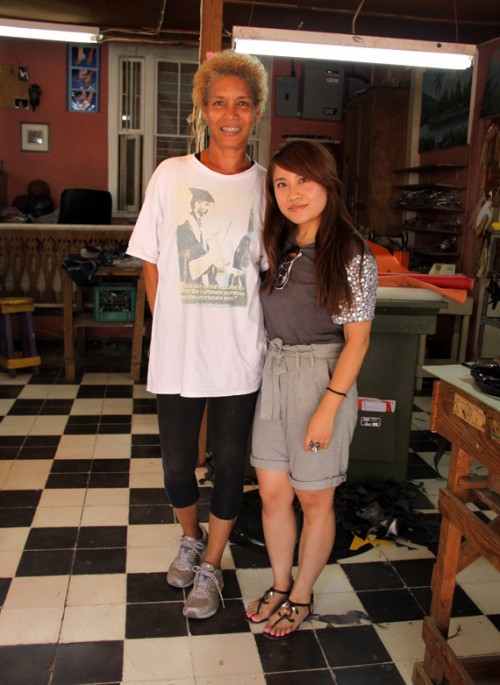 Bridget and Me 😉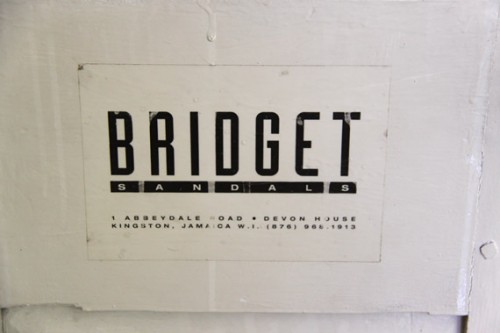 Check out a few ways on how to wear my favorite floral sandals as Jonathan demonstrates for us!
Categories: jamaica outfits shoes shopping travel
Tags: