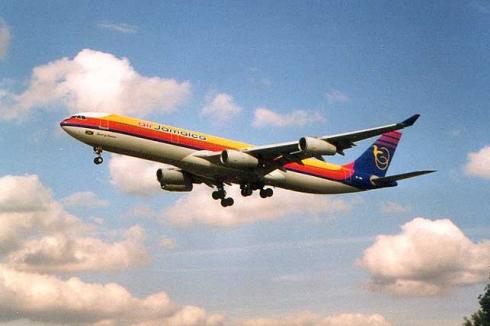 Didn't get a chance to say goodbye to all my peepz here! But I'm writing now from the beautiful island of Jamaica! I'll be away for quite a few days and when I return you guys will get to peep my trip diary! Even though Air Jamaica was delayed for 5 hours departing from JFK, I got to my destination and everything was just all goods nah means?
I've snapped away, today is my 2nd day here and I'm definitely enjoying it so far. The wonderful people, place, music, FOOD and culture is just AMAZING! I'll be shining with a golden tan when I return! Till then, see all ya kiddies! =)
P.S. If anyone's been here before holla and let me know what the good places you guys recommend going to, I've been to Hellshire today and the seafood is oiishi (delicious in Japanese)!!! I have wonderful local Jamaican friends bringing me around so I'm sure I'll get most of the 'tourist' stuff in! HOLLA at your gurl!!
Categories: travel
Tags: