Photography: John Scarisbrick
I just posted up the Matthew Williamson for H&M Summer 2009 Collection ad campaign featuring Matthew Williamson modeling his own collection for the first time. Now let's take a closer look at the men's collection which is Williamson's first time releasing a menswear collection in his career. There's a few pieces that I'd totally wear like the studded motorcyle leather jacket, belts and scarves. I might consider picking up the beach towel, looks great! The Summer collection will not be as limited at the Spring collection that recently launched on April 23rd, it will be available on May 14th in around 1600 H&M stores worldwide. The collection will be in store longer than any H&M designer collaboration before.
Men price examples: Seersucker blazer € 99/£69.99, Cuban-style shirt € 29.90/£19.99, Jeans € 49.90/£29.99, Tie-dye sweater € 39.90/£29.99, Board shorts € 29.90/£19.99, Swim shorts € 24.90/£19.99
The men's collection takes inspiration from Williamson's own wardrobe, mixing a dapper young gentleman's style with hot colour and covetable ethnic influences. "I have aimed to incorporate a styling juxtaposition where global inspiration is fused with quintessential English style," says Williamson. Seersucker blazers look their best when worn with Cuban-style printed shirts, while denim comes in strong blue and vivid pink. Tie-dye sweaters come in purple and pink, while a T-shirt comes with Williamson's signature peacock print. For the beach there are board shorts or little swim shorts, and pulling the whole look together is an accessory that is Williamson's personal signature – a large, crinkled scarf.
Boys are you excited? Do you guys like the collection?
> Matthew Williamson for H&M Summer 2009 Women's Collection
More pics after the jump…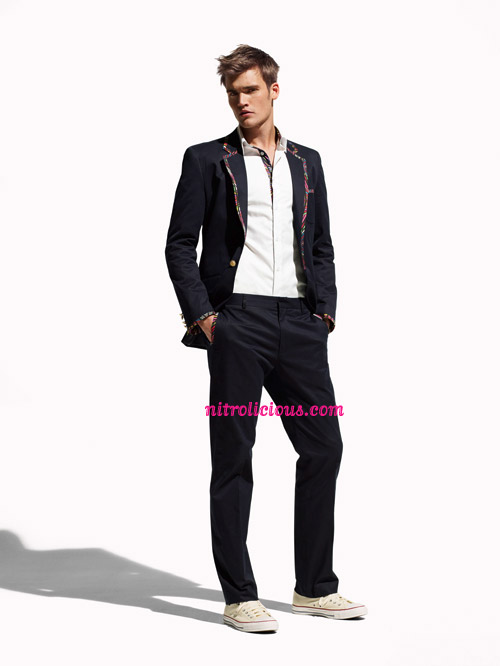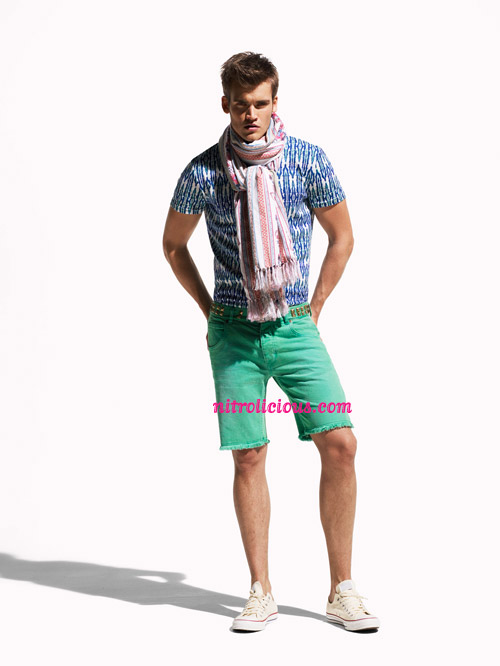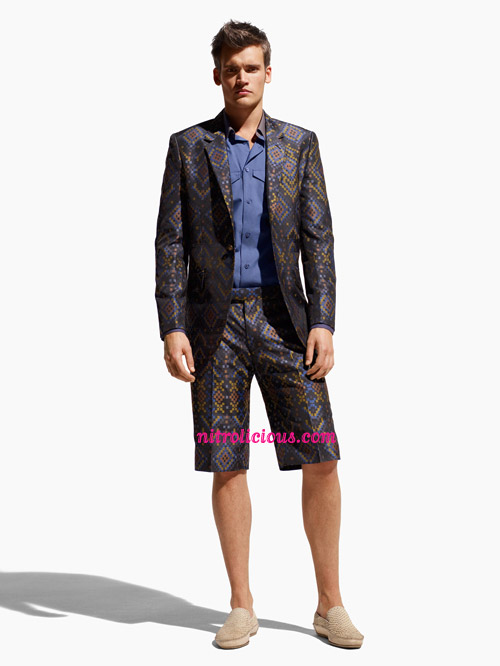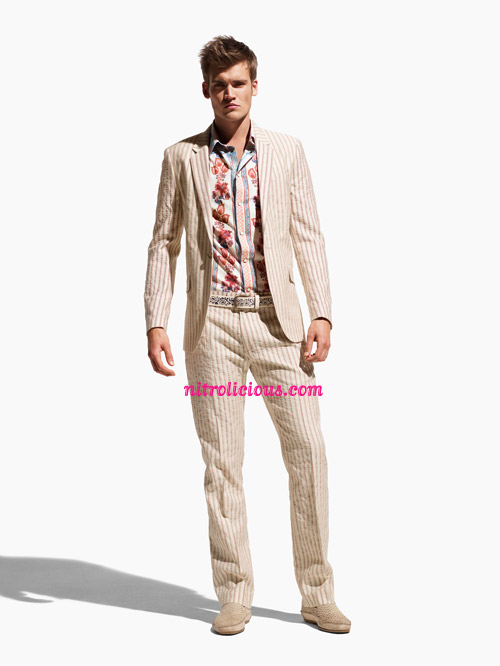 Still pics on the next page…
Tags: