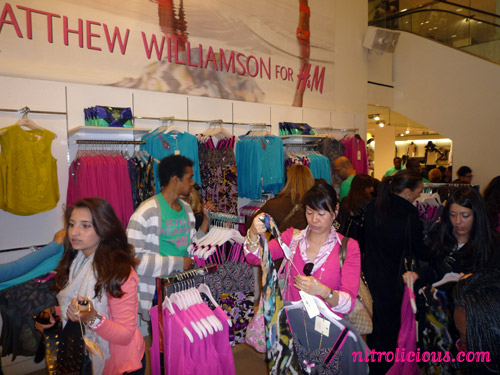 Went by to the H&M flagship store at 51st Street/5th Ave this morning at about 8:15am with my friend for the Matthew Williamson for H&M Spring '09 Collection release and the line was surprisingly short (it was nothing like COMME des GARCONS). The mother and daughter team that was first in line was there since 10pm yesterday waiting for the doors to open at 9am this morning both were wearing the COMME des GARCONS for H&M polka scarf, the girls behind them arrived at 6am. I ran into one of my readers, Melissa, that was the 5th person in line, she got there at 6:40am and was nice enough to let me cut the line (thank you!). As the doors opened at exactly 9am everyone flew in grabbed everything in sight by multiples, but there were plenty of everything to go around if people weren't that greedy. I was too busy shopping to take pics but after I got what I wanted I started to snap pics. According to sources there were only 12 pieces of the leather vest and I'm a proud owner, it's so hot! It was chaos in there, after a few mins one side of the walls was bare and staff started to fill it with regular H&M products. The prices are not cheap but the quality is pretty good, definitely a few pieces worth picking up. At least the people were civilized this time, no seen fights and people seemed calm after the first 15 mins haha.
Initially I wasn't going to go but I knew I'd regret not getting the leather vest, studded belts and blue blazer and luckily my friend dragged me, I seriously needed motivation and she gave me that extra kick. So glad I went because those pieces I got were pretty amazing, can't wait to wear them! When I left at around 10am, the mannequins were bare except for the window displays but there were still tons of peacock cardigans, studded belts and a few clutchs available so go quick if you want piece of MW! If not you can wait for the Summer '09 collection which launchs on May 14th for women and men.
Did any of you guys go? Buy anything? Tell me your story!
And of course for those that do not have a H&M or couldn't get the pieces you want, there's always eBay. There's a ton up on eBay already.
More pics after the jump…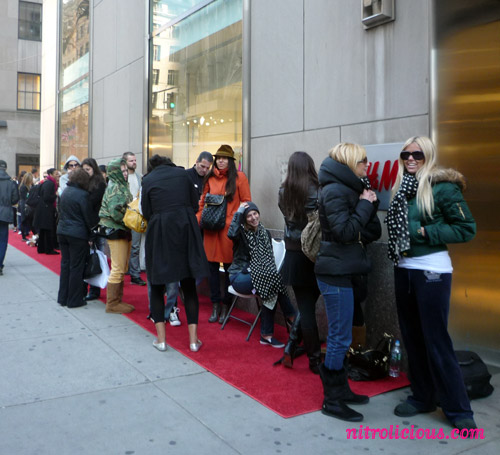 Line when I got there at about 8:15am for the 9am opening…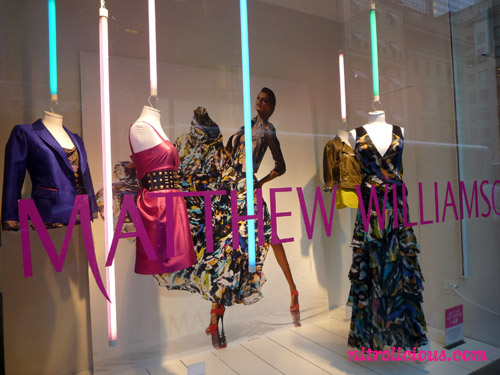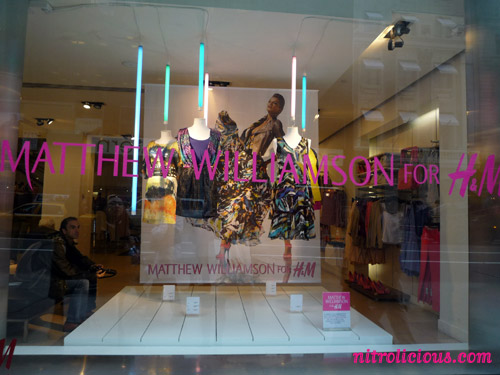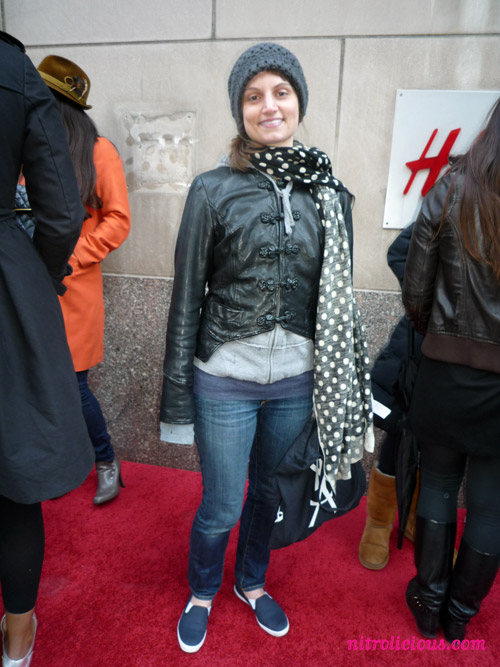 nitro:licious reader MELISSA stylin' in COMMES des GARCONS for H&M 🙂

Jennifer from H&M, looking extra nice in the Matthew Williamson for H&M blue blazer, and check out those hot sandals!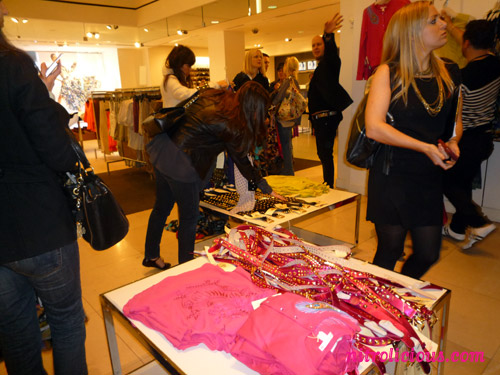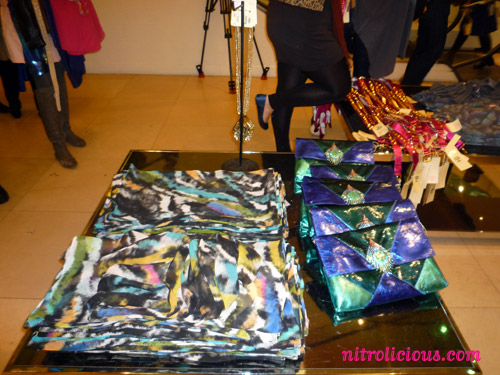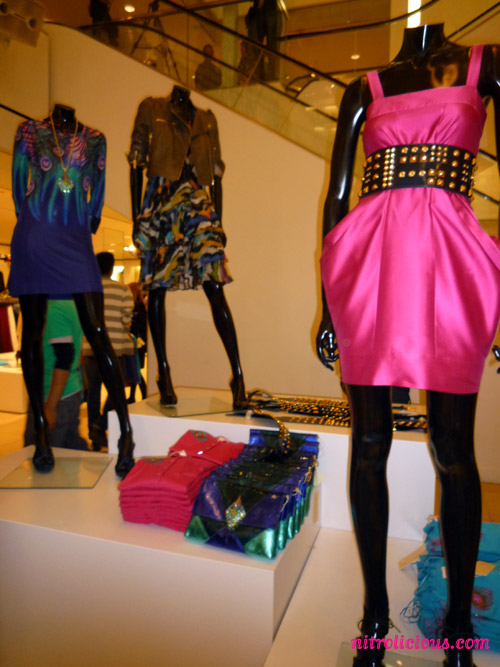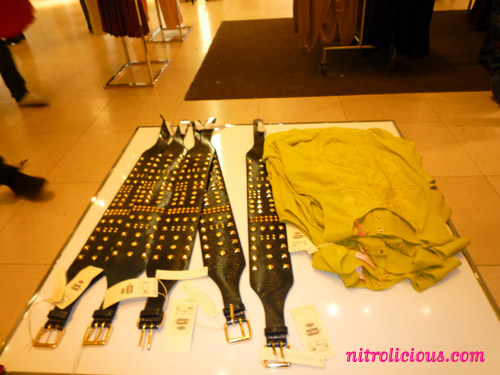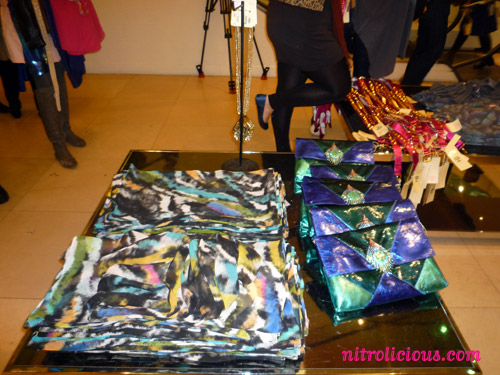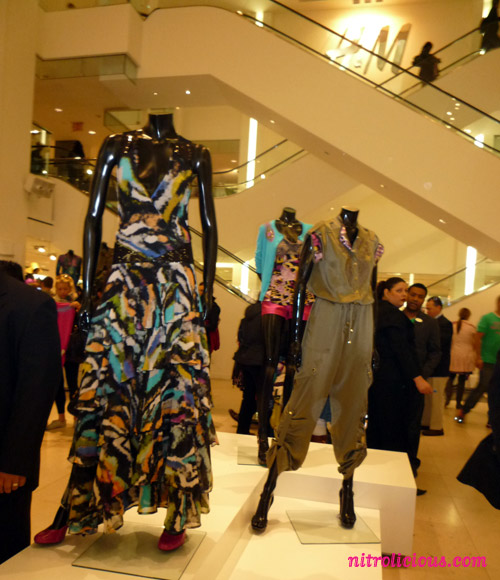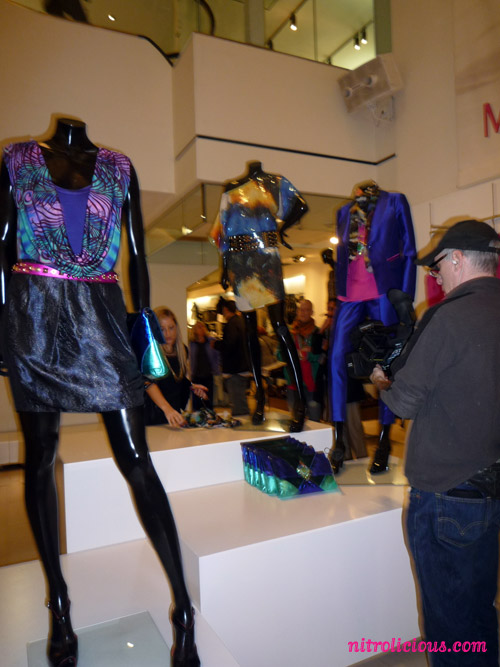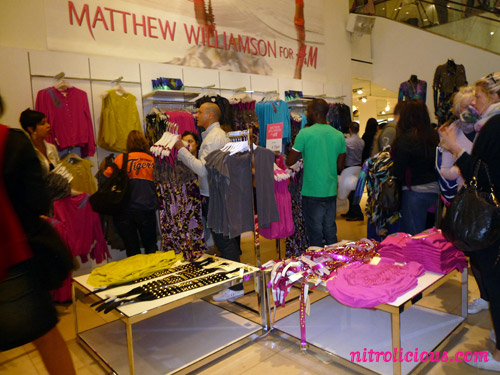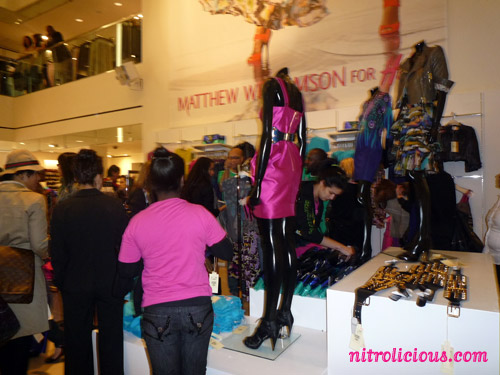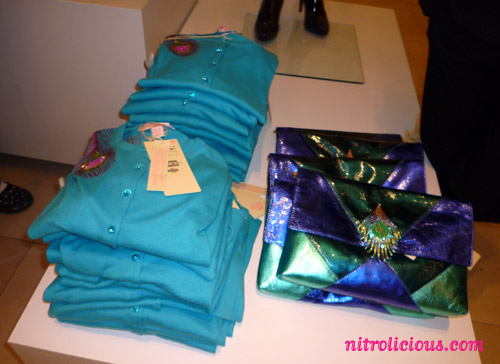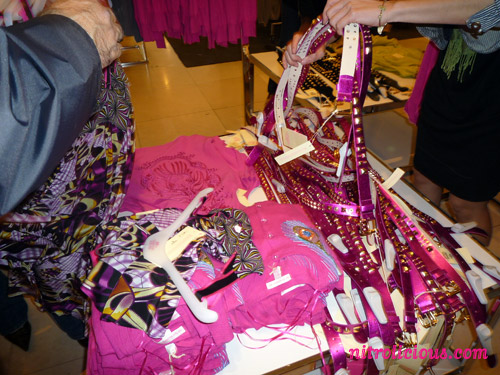 —-
Categories: fashion h&m shopping
Tags: