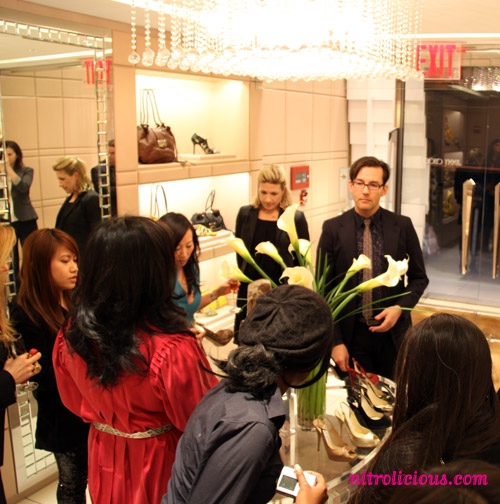 We all gasped when Brian said each blogger can pick a pair of Clue of their choice from the table! WOOHOO!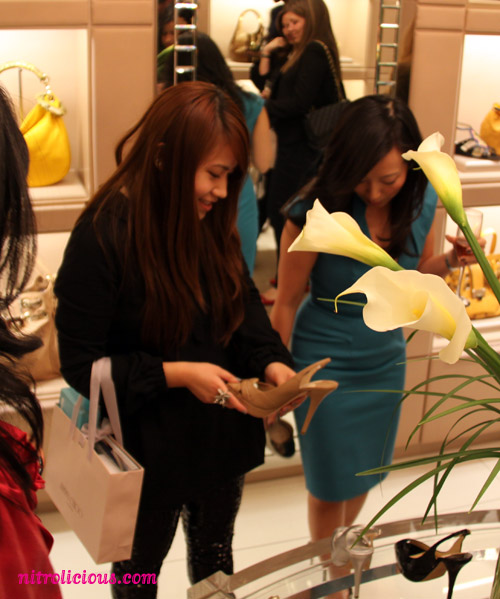 Which one should I go for…decisions…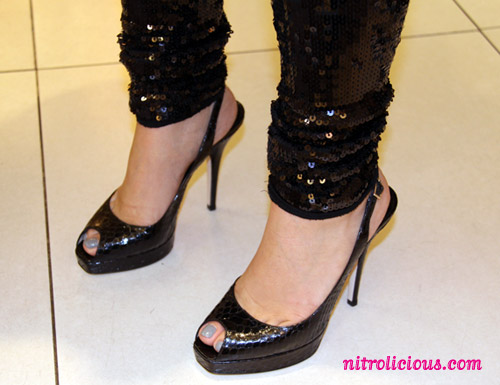 Super hot Jimmy Choo Clue Elaphe Snake Platform Sandal, these are mine! Classics!

Jimmy Choo Elaphe Snake Platform Sandal x Hermes Croc Birkin ~ ahh eye candy! Had to borrow Tina's bag for a shot haha!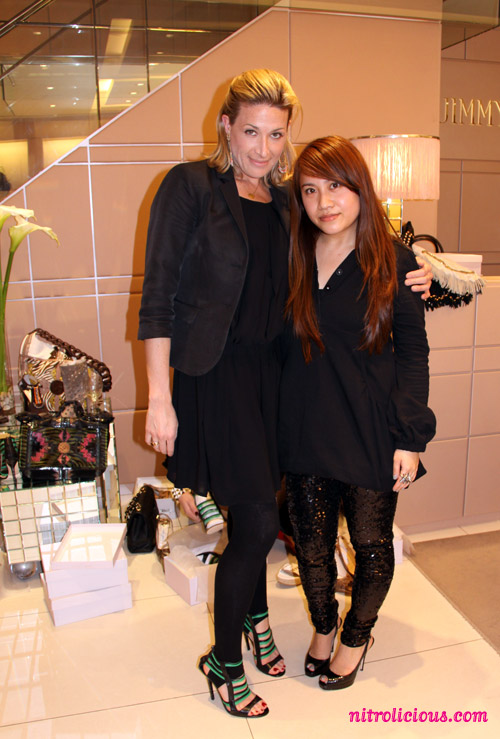 Alex and Me both rockin' Choos, those green & black Corscia Sandal are fierce!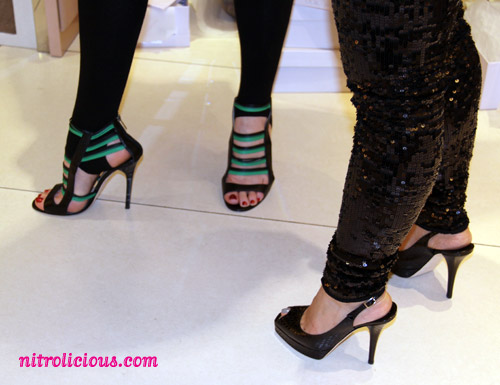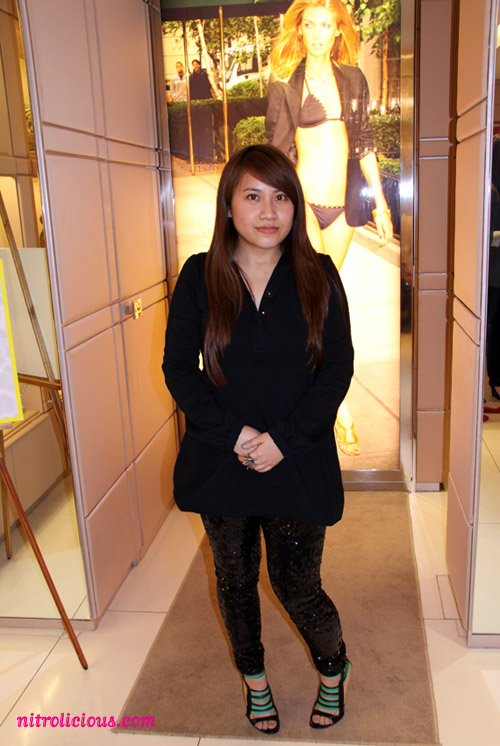 I had to try on the Corsica Sandal too, goes well with my outfit too! Super hotness!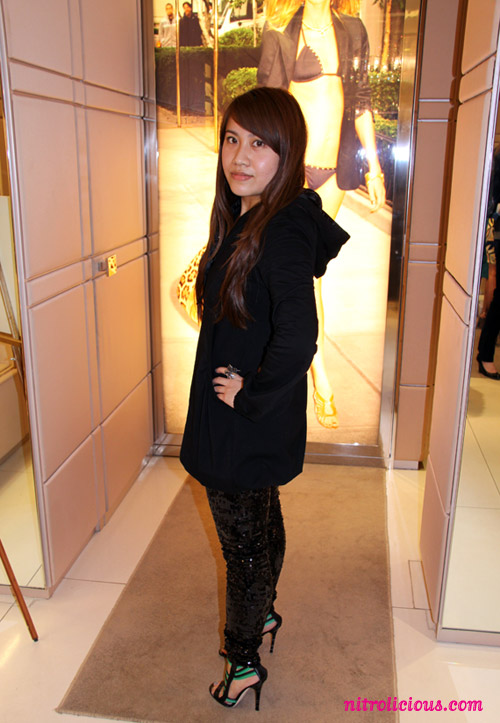 Ohh la la…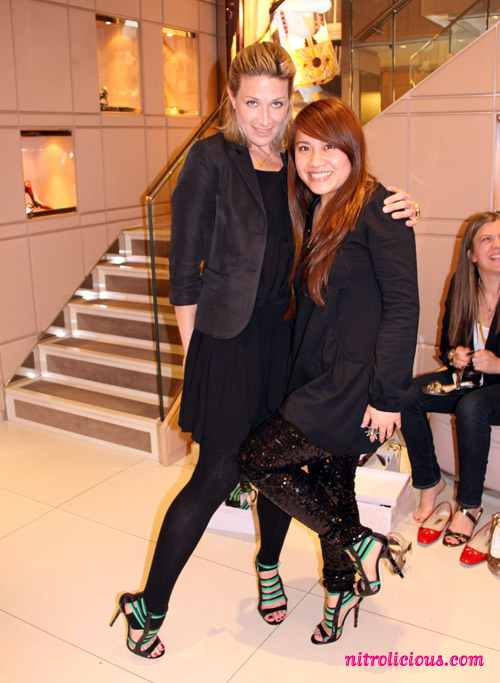 Twinsiesssssss…

Me and Tina (Bagsnob) reppin' Jimmy Choo, petite girls rock!
More pics on the next page…
Categories: entertainment/events handbags jewelry/accessories outfits shoes shopping
Tags: