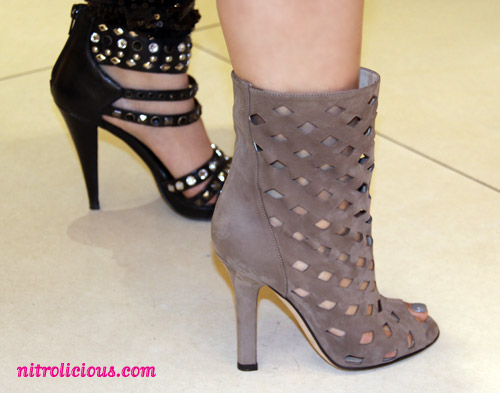 Hot new cut-out sandal bootie!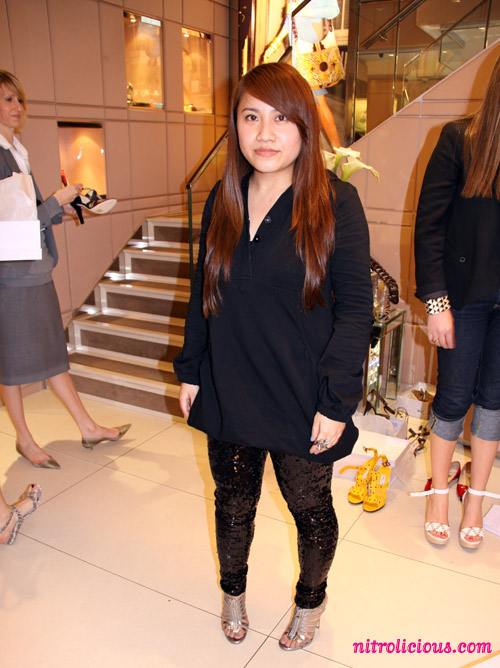 These Glenys Python Sandal are crazy hot too…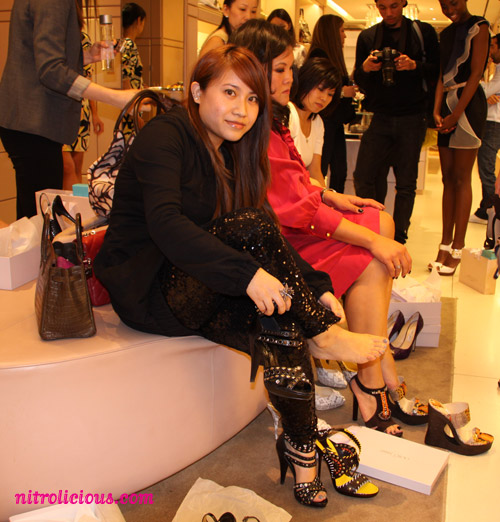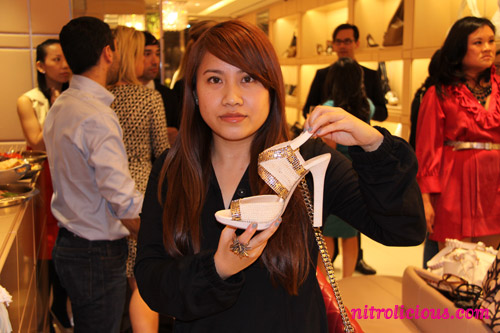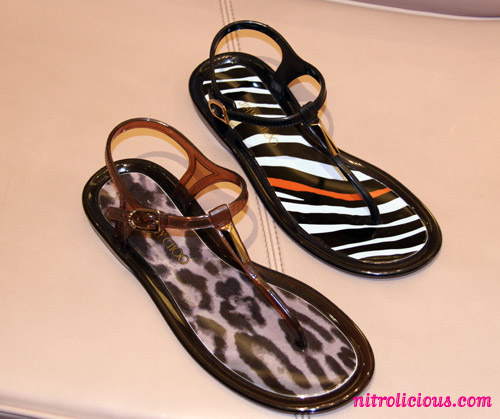 Jelly thongs with safari print on the bottom.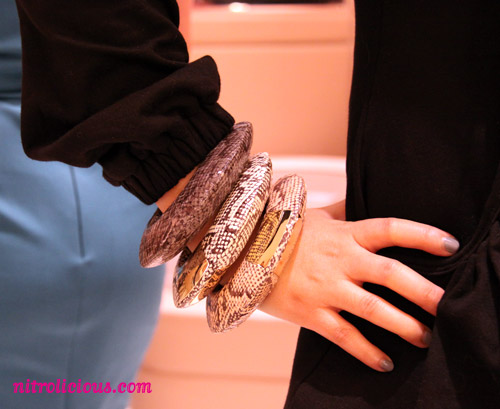 Whoa snake bangles, super hotness!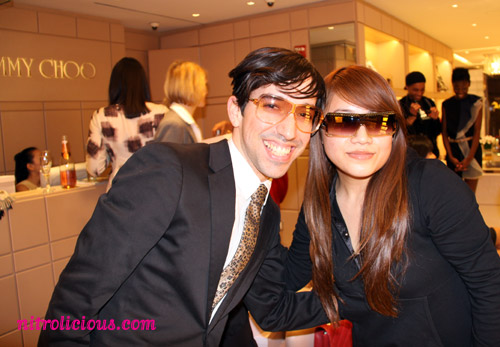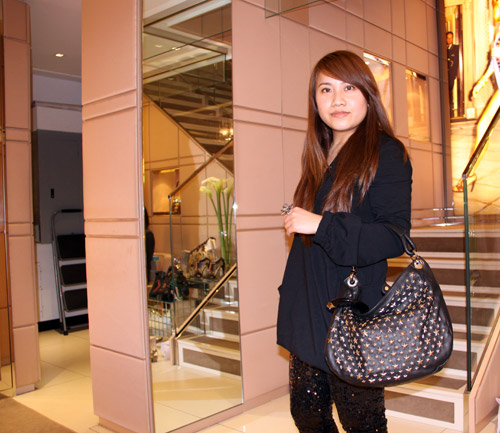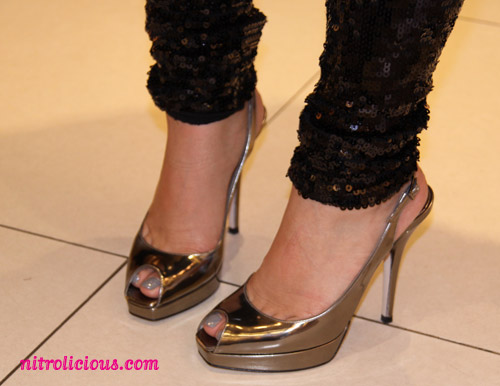 How are these Clue Mirror Leather Platform Sandal?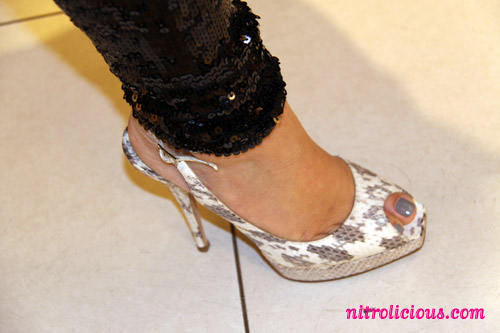 And how about these?

Nima and Me, thanks so much! xoxo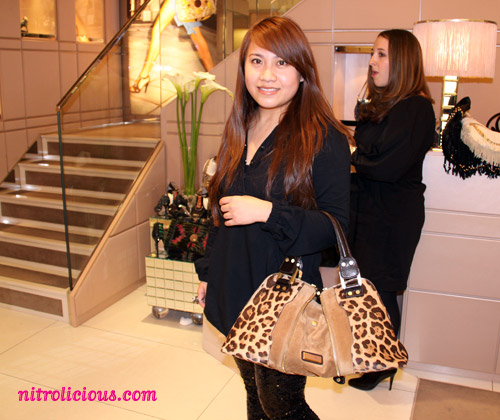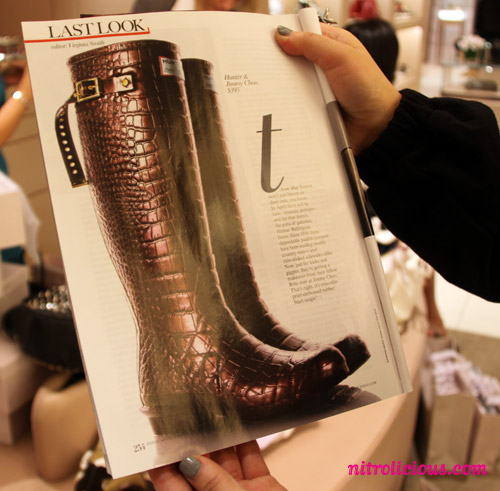 Limited Edition burgundy pair, only 40 pairs- get on the list if you need these!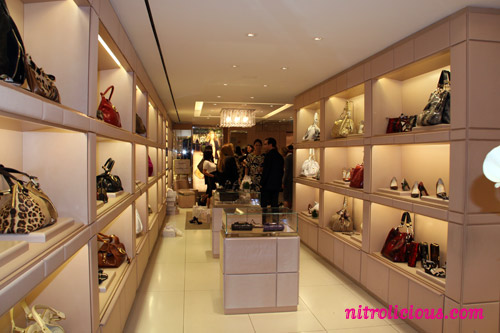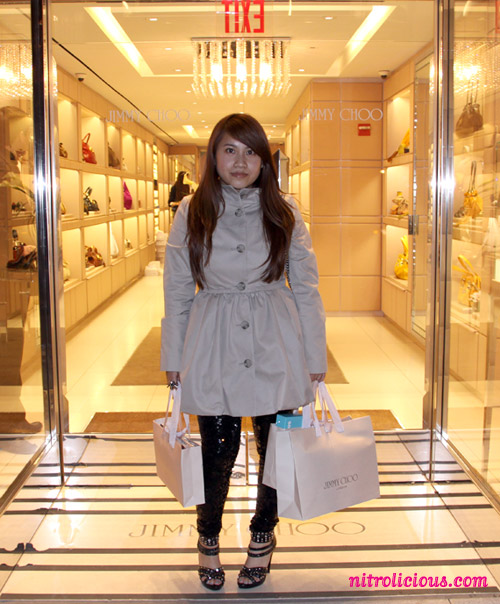 Fun times but time to say goodbye! Thank you to Jimmy Choo and Vogue! For outfit details check retrogurl.com!
Categories: entertainment/events handbags jewelry/accessories outfits shoes shopping
Tags: