Rockin' my first pair of Jimmy Choo Clue Elaphe Snake Platform Sandal
Tuesday night was a night that I've been anticipating for a couple of weeks already, for those that follow me on Twitter already know that I've attended a Jimmy Choo x Vogue event. They invited six of their favorite blogs and we each brought our bff (my bff wasn't in town so I brought YM to help me shoot while I tried on shoes, thanks YM) to attend the event with Brian Henke, President of Jimmy Choo hosting at the Madison Ave store.
I've never owned a pair of Choos before, but I've always paid attention to what they offered- especially after watching episodes of Sex and The City. At the party Brian schooled us about Jimmy Choo, gave us a sneak peek of the pre-fall collection, told us what the inspirations were behind the collections and afterward we all watched the Behind The Lens: Enter The World of Jimmy Choo episode on Vogue.tv. Brian revealed to us that the Clue is the best-selling shoe for two years and still going strong, selling 10 to 1 compared to the other shoe styles. The Clue is also one of their most comfortable shoes, I tried it and pranced around in it to test them out. The platform is definitely key, super comfy and definitely a shoe that goes day to night, a true classic that can be worn to all occasions.
I walked into Jimmy Choo not owning a pair but at the end of the night I walked out with my first pair, such an amazing feeling. Who wouldn't love a night of champagne, sexy shoes, exotic bags, hanging with your bff and mingling with fabulous people? Fun night, I'm really happy that such an iconic brand is taking notice of the blogs- big thanks to Jimmy Choo and Vogue!
Lots of pics after the jump, be sure to check out all 3 pages…

Caroline (Jimmy Choo), Me and Brian (Jimmy Choo)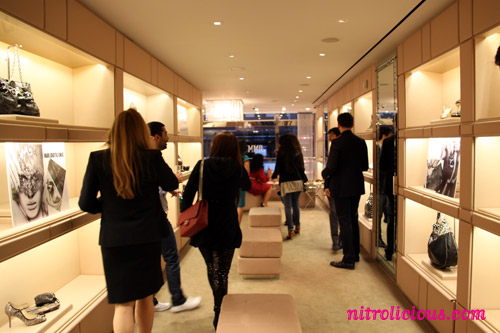 Headed upstairs…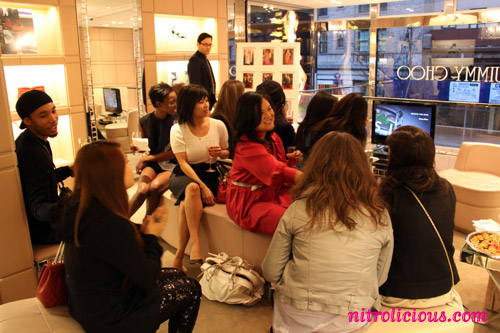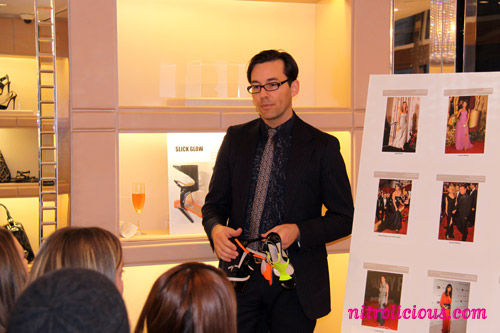 Brian Henke, President of Jimmy Choo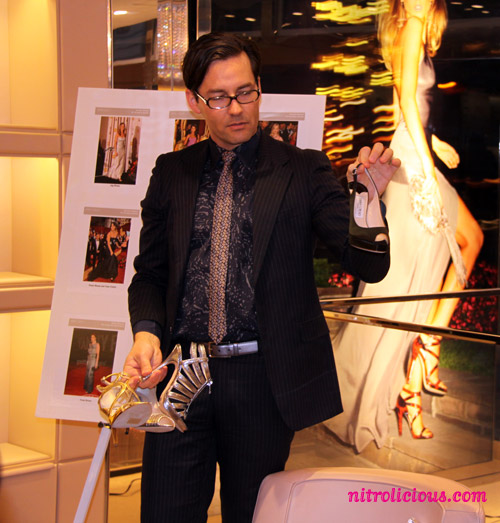 Brian showing us some of the best-selling shoes from Jimmy Choo, in his left hand is the Clue Silk Satin Sandal (hands down the best-selling).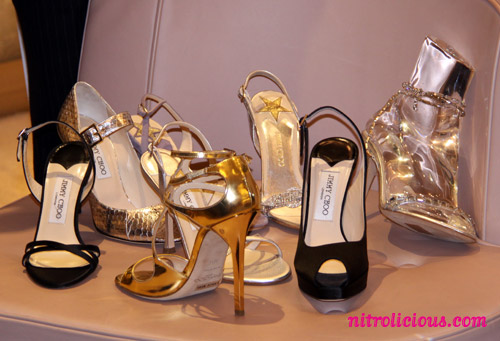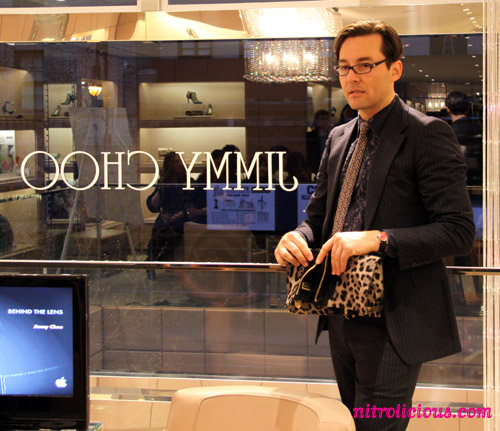 Remember the Jimmy Choo x Hunter Wellington Boots I featured back in January? They're coming to the store soon, there's already a waiting list! They're really hot in person, I like…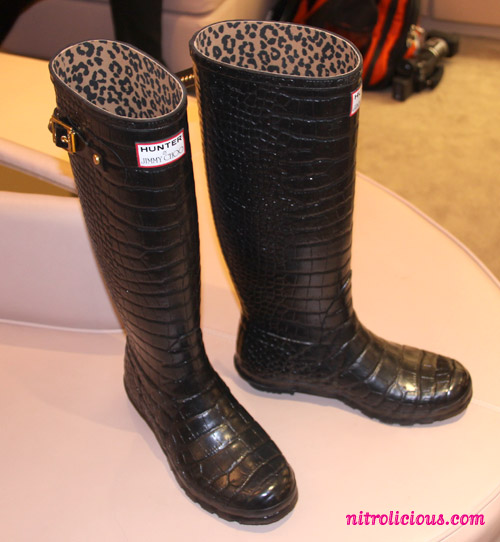 These babies look so much like croc in person but they're embossed crocodile pattern with leopard print lining rain boots! FAB!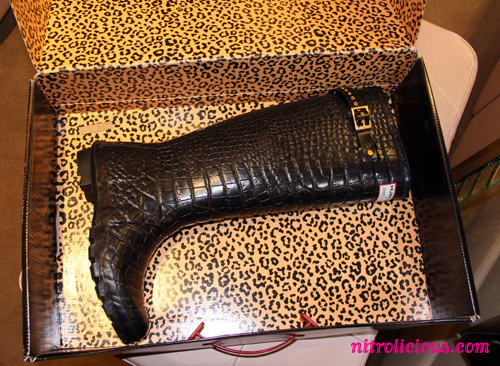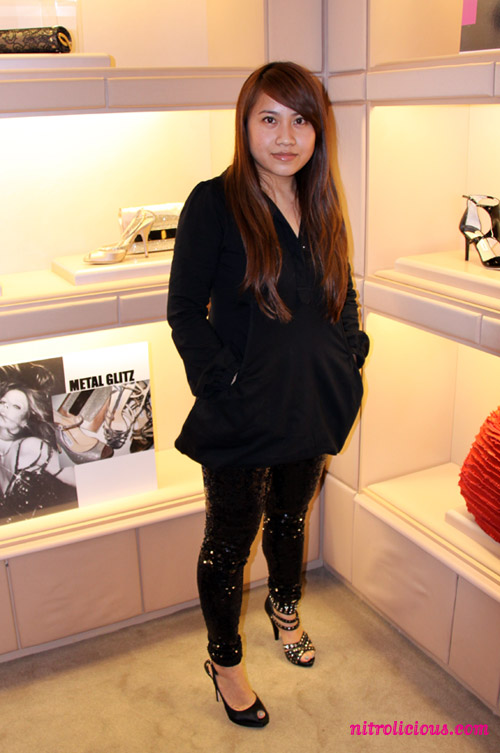 The first pair of Jimmy Choos that I've ever tried, the Clue Silk Satin Sandal! Just fyi Choos run about a half size big, I had to go down to a 5.5. How does it look? Kinda cool one pair of Choos and one pair of Aldos haha!

Even though they're way too big for me, I had to try them on! Loves!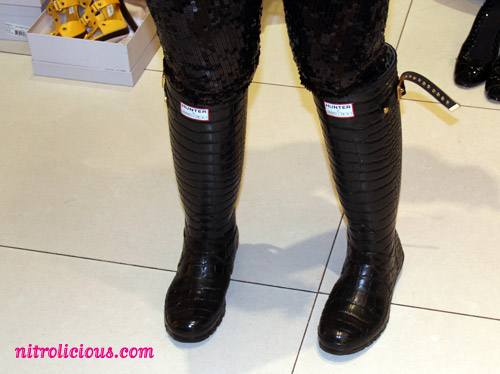 More pics on the next page…
Categories: entertainment/events handbags jewelry/accessories outfits shoes shopping
Tags: