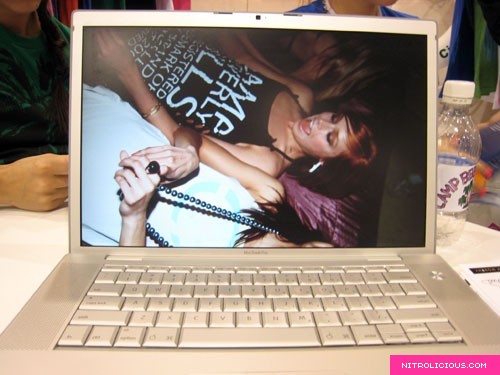 Day #4: Wednesday, February 13, 2008
Went to Magic again on Tuesday to do my last rounds at the Camp Beverly Hills booth and streetwear section. Above is a sneak peek at the CBH photo for the look book, I love that picture its so fun. After my first stop, I went to grab a bite then on to walking around the streetwear section, I swear I must of walked like 10 miles everyday its crazy how big this damn convention is. If I was to look at every single booth, I think I'd pass out its overwhelming. No wonder I'm beat everyday, when I get back to my hotel I don't feel like moving anymore. But its definitely worth it, I get to see my friends and meet new people but best of all I have readers come up to me asking me if I'm nitro:licious, yeah! Always good to meet my readers, I truly appreciate you guys.
I also got to meet Vanessa and Angela Simmons at the Pastry booth, they showed me their new products and we had a great time chit chatting. More on that later…
> Camp Beverly Hills Trip – Day #1
> Camp Beverly Hills Trip – Day #2
> Camp Beverly Hills Trip – Day #3
Peep the pics after the jump…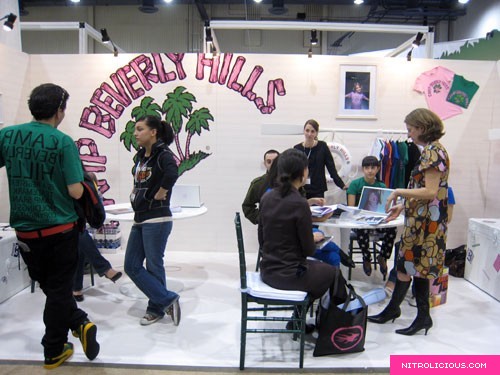 At the booth…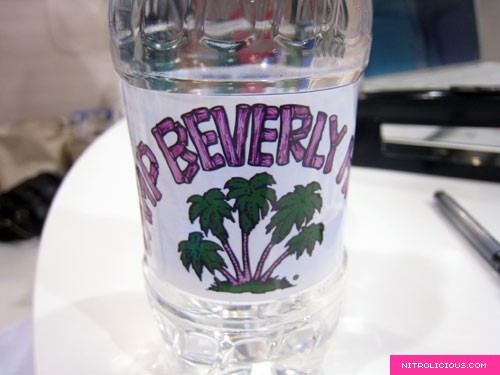 Camp Beverly Hills Water – how brilliant haha…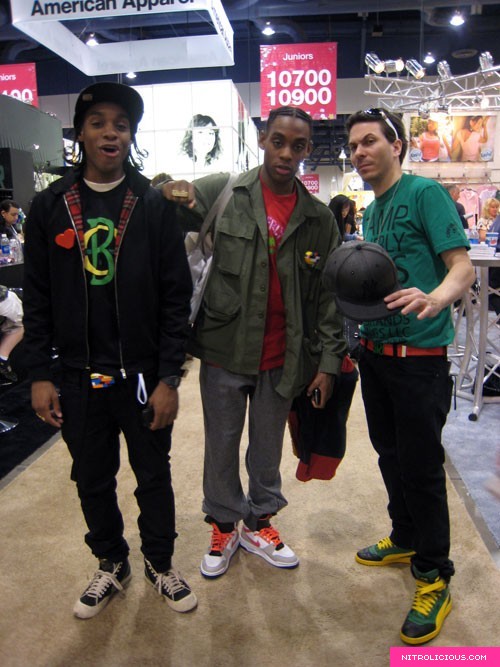 Ricky, Dee & Ari chillin' at the CBH booth…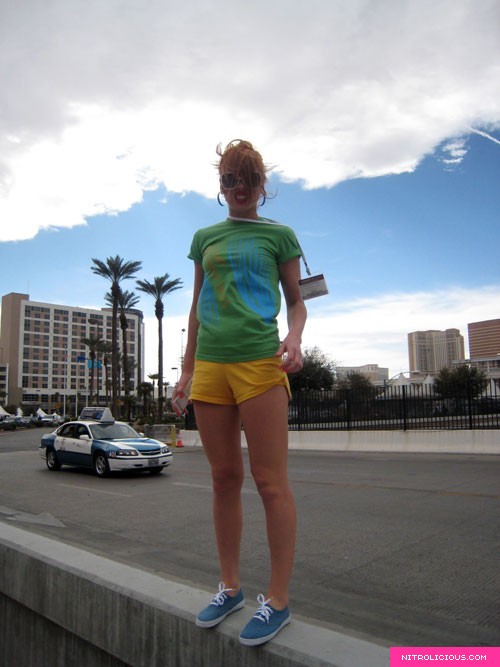 I luv this shot, I think I can be a photgrapher – what you guys think? j/k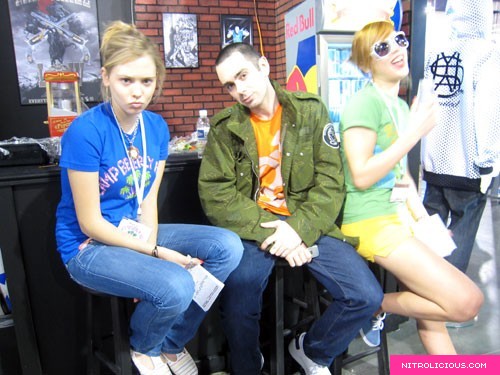 Matt pimpin' the CBH models at the Shady booth…(jk Pam haha)

Angela & Vanessa Simmons showing me their new Pastry collection, stayed tuned for an exclusive look at their new products!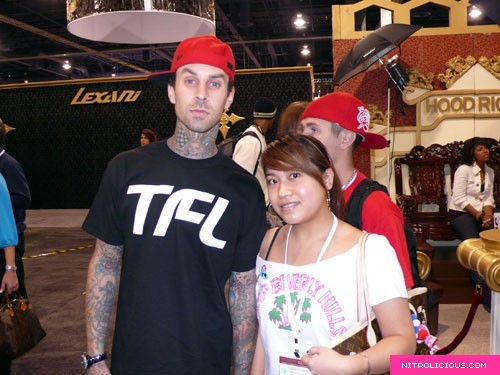 Travis Barker & Me
More pics on page 2…
Categories: celebrities entertainment/events outfits pastry streetwear travel
Tags: