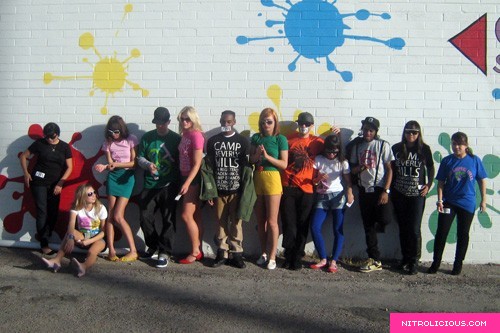 Day #2: Monday, February 11, 2008
Day 2 on my Camp Beverly Hills trip started with the continuation of the photo shoot for the look book we left off yesterday, one additional CBH model added. The new location had splattered paint on a white brick wall which I thought was really cute. The models got to work quickly and then we headed to Fireside Lounge and Peppermill Restaurant for some additional shots and lunch, it's Matt's favorite spot in Vegas. The trip is great so far, I've met some great people and learned interesting things.
> Camp Beverly Hills Trip – Day #1
Peep the pics after the jump…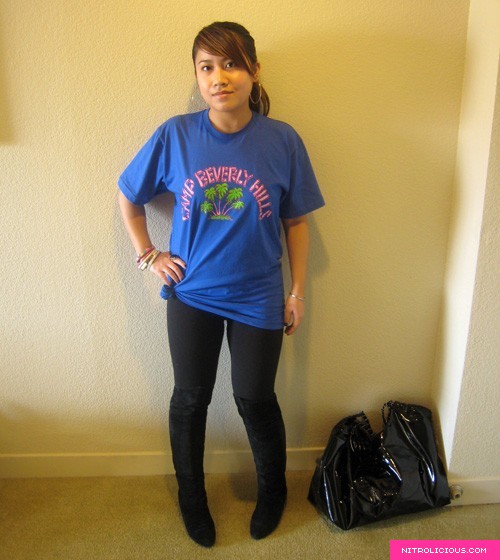 T-Shirt: Camp Beverly Hills
Legging: American Apparel
Bag: Chanel Coco Cabas
Boots: Chinese Laundry Strate Over-The-Knee
Earrings & Bangles: H&M
Ring: Forever 21

Country Ham Steak & Eggs Grilled 14oz. center cut bone-in ham steak and threee eggs any style, with toast or english muffin and hash browns
*What I had for breakfast (left)…everything in Vegas is so big…sigh…*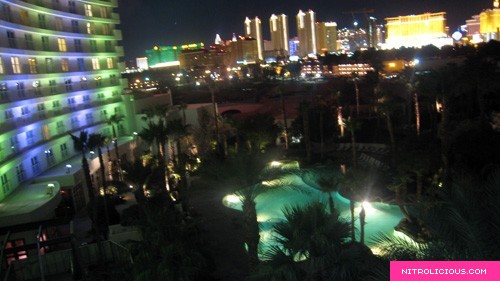 Scene from my hotel at night…pretty huh?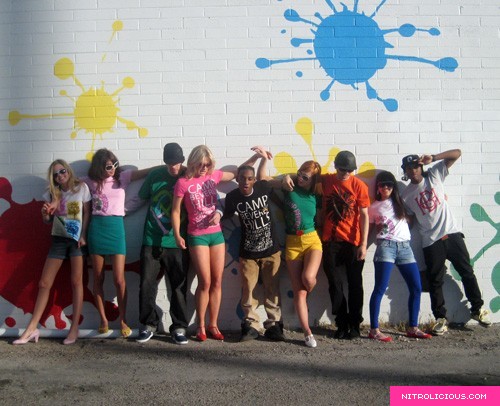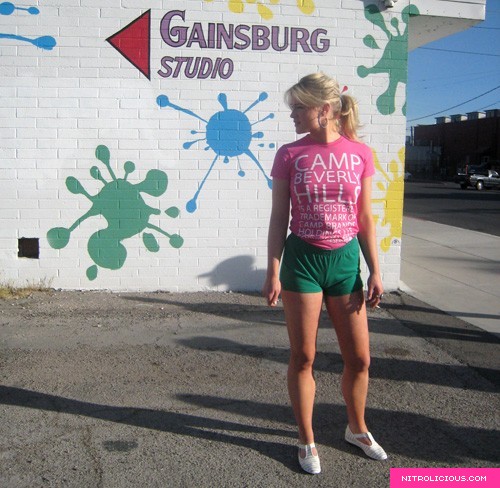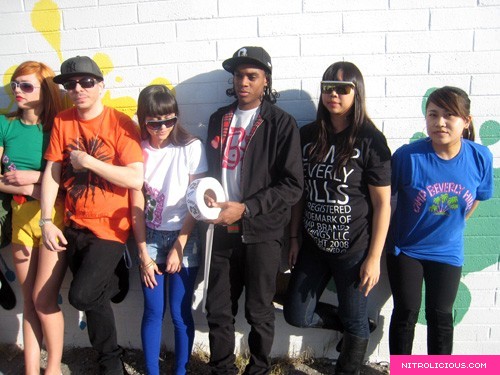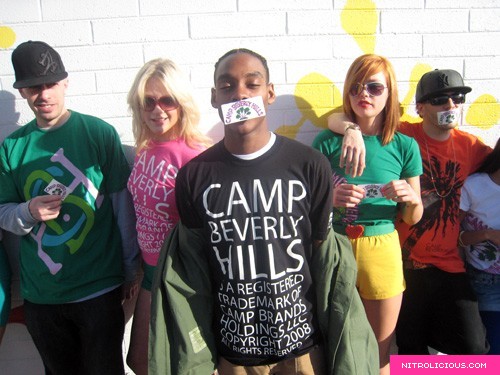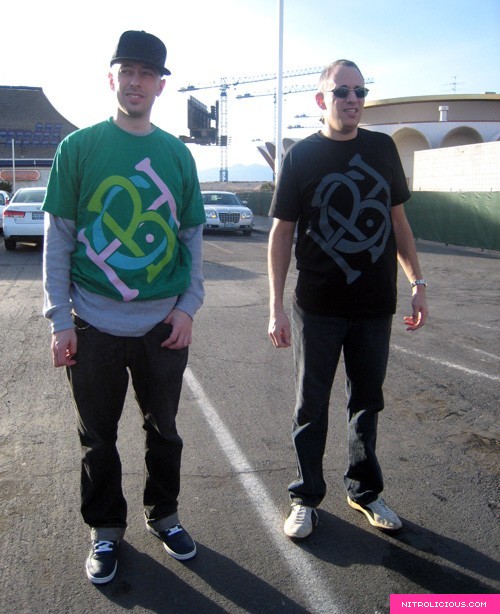 Max & Bruce
More pics on page 2…
Categories: entertainment/events outfits streetwear travel
Tags: