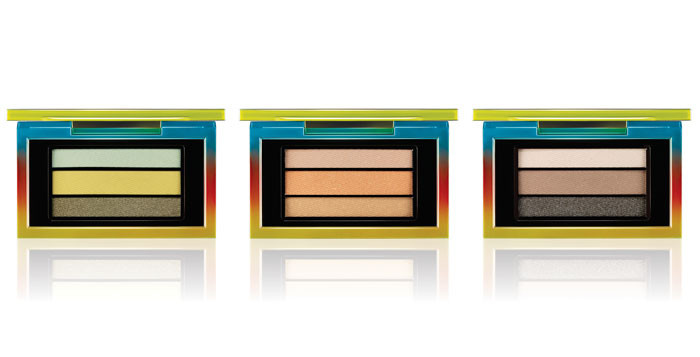 VELUXE PEARLFUSION SHADOW TRIO SRP $27.50 US/ $33.00 CAD
Green Clean pale white-green, line, deep khaki with gold pearl
Warm Wash white with orange-gold pearl, peachy orange, copper gold bronze
Permanent Press white beige, calm brown-bronze, black with gold pearl
FALSE LASHES WATERPROOF SRP $22.00 US/ $26.00 CAD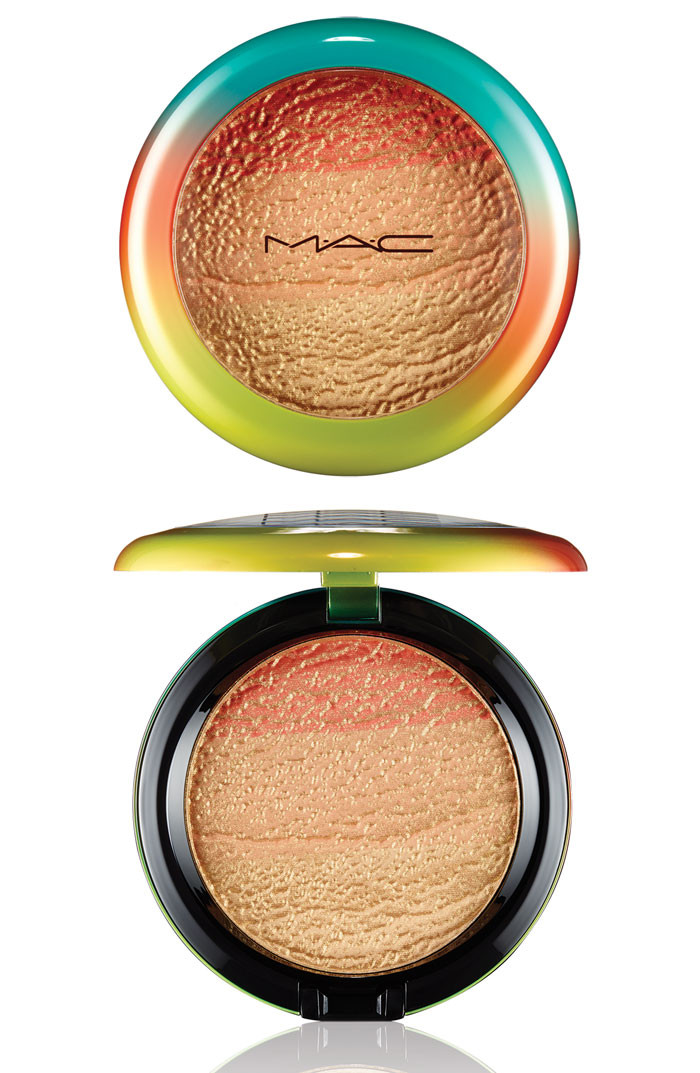 HIGH-LIGHT POWDER SRP $35.50 US/ $41.00 CAD
Freshen Up color wave ranging from coral to neutral
———–
MAC Huggable Lipcolour
When it comes to gorgeous lips, don't compromise shine for colour. You can have it all in a new formula inspired by Asian trends, hugging your lips in hues that stay bright and luminous for up to six hours. Featuring an array of creamy emollients, Huggable Lipcolour provides a lasting, glossy finish that leaves lips smooth and sculpted.
———–
MAC Pro Longwear Powder/Pressed
New MAC Cosmetics Pro Longwear Powder/Pressed Powder combines longwearing benefits with oil control. An extremely soft and smooth powder with a patented hybrid treatment which renders the powders hydrophobic. The result is a powder that glides and adheres to skin giving a velvety matte finish and medium coverage even in the hottest and most humid climates.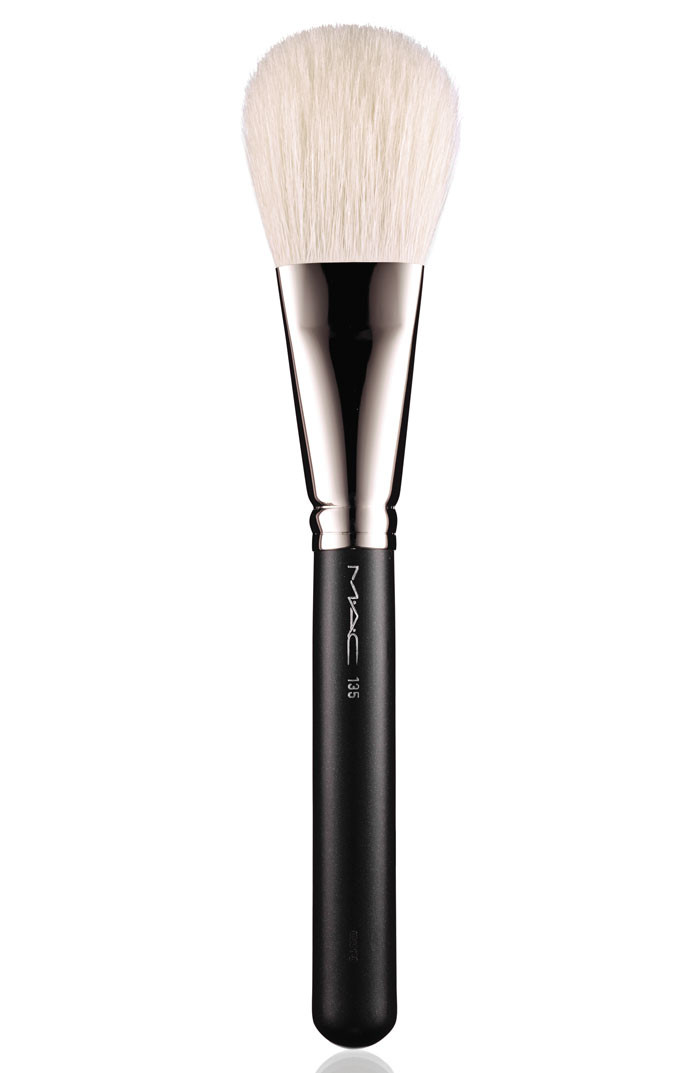 BRUSH SRP $42.00 US/ $50.50 CAD
135 Large Flat Powder Brush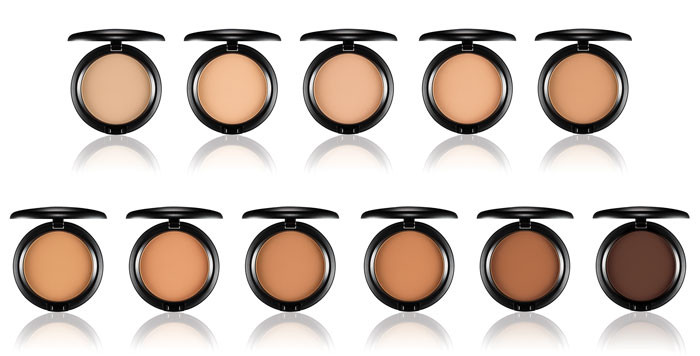 PRO LONGWEAR/PRESSED SRP $26.00 US/ $31.00 CAD
Light
Light Plus
Medium
Medium Plus
Medium Dark
Medium Tan
Medium Deep
Dark
Dark Plus
Dark Deep
Dark Deepest
———–
MAC Pro Longwear Nourishing Waterproof Foundation
The Pro Longwear Nourishing Waterproof Foundation features a tenacious waterproof formula that can be used as a foundation or concealer, wearing for an unprecedented 16 hours. This oil-free watertight product actually repels moisture from the surface of the face. The formula blends seamlessly and wears beautifully on the skin with medium to full weightless coverage and a natural satin finish.
Shades include: SRP $32.00 US/ $38.50 CAD
NC 15
NC 20
NC 25
NC 30
NC 35
NC 42
NC 45
NC 50
NW 15
NW 20
NW 25
NW 30
NW 35
NW 42
NW 45
NW 50
———–
MAC In Extra Dimension
A revolutionary hybrid cream-like texture that feels cushiony and aerated, MAC In Extra Dimension is infused with prismatic crystal reflections and movements.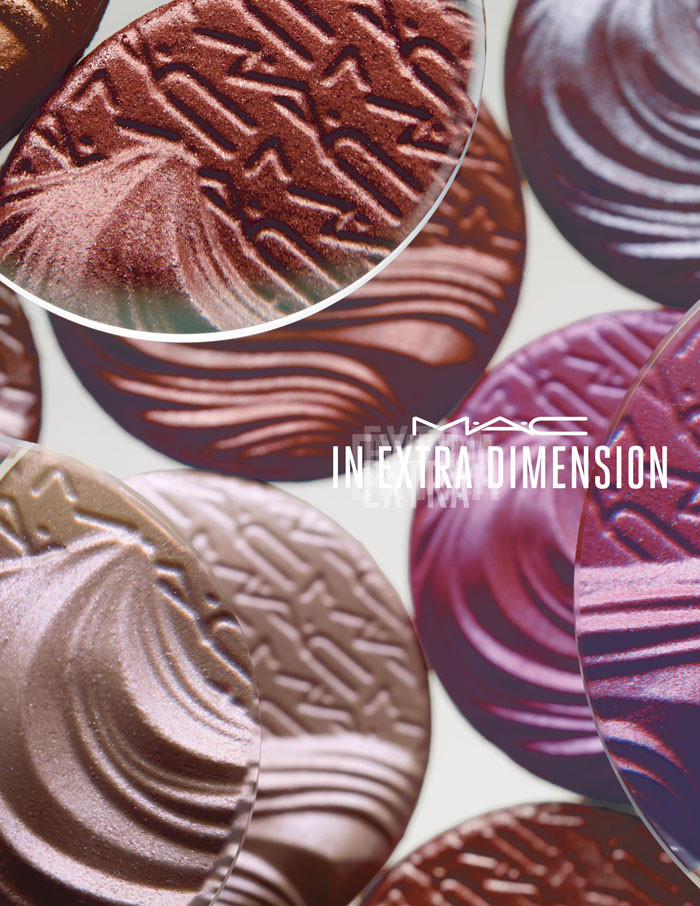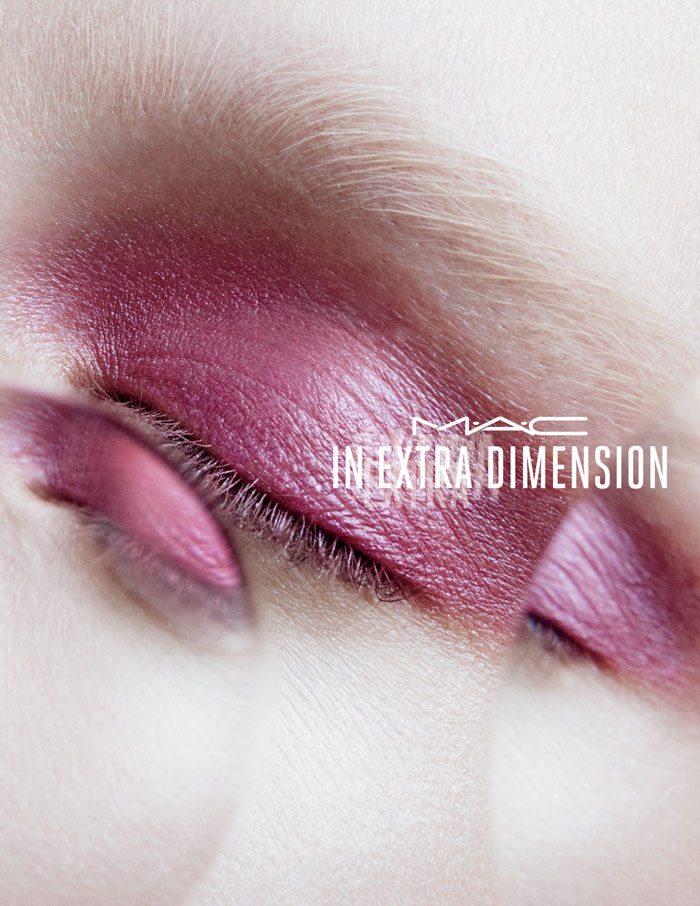 Categories: beauty
Tags: macmac cosmetics