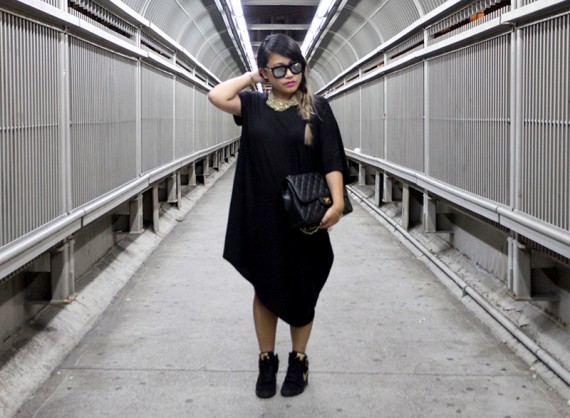 Hey ya'll, hope you guys had a good weekend and took it easy. How's everyone enjoying NYFW? As you noticed there's not much NYFW updates on my Instagram, that's because this season I'm pretty much skipping the shows and just attending a few events. I have a lot going on in my personal life and also in the midst of moving office so that is pretty much occupying my life. Wanted to keep things simple so just threw on my usual black outfit with a touch of gold, I'm all about the black + gold combo (it's the nitro:licious colors!) and wanted to keep comfy so sneakers are the way to go!
On the first day of NYFW, I only had time to stop by night events. Went by to check out H&M's Spring 2014 Collection (which I loved) and to Phillip Lim's launch party with Target. Wanted to buy a few things from the 3.1 Phillip Lim for Target collection but the line to pay was ridiculously long, guess I will just wait till the launch on target.com.
More photos after the jump..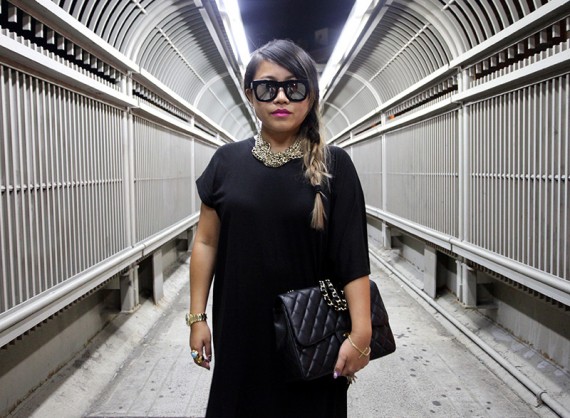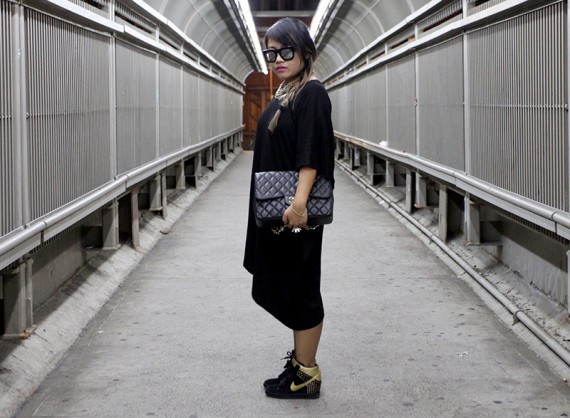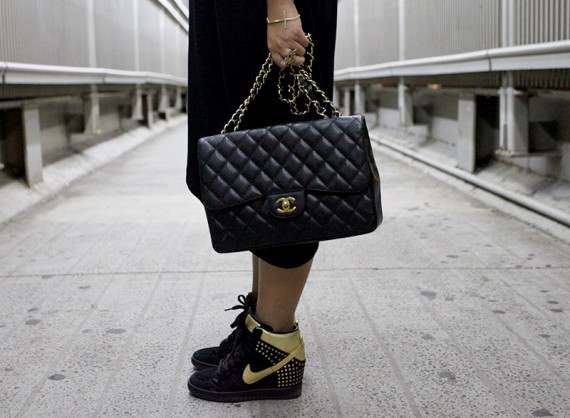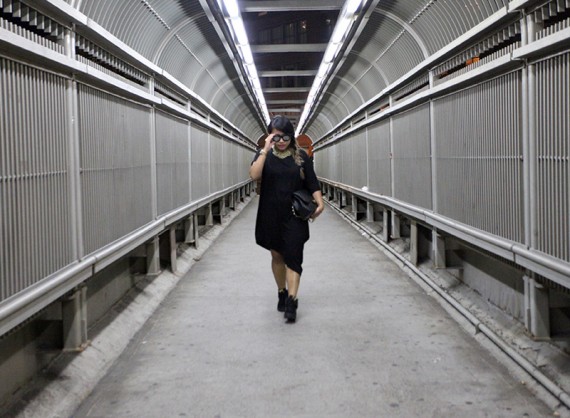 H&M Black Dress
Nike Dunk Sky Hi – Gold Studs
Chanel Jumbo Caviar Flap Bag
H&M Gold Necklace
Revé Eyewear 'Make Me Meow' Sunglasses
Tags: outfits