On my last full day in Amsterdam, I tried to pack in a as much activities as I could. FYI, I only brought 2 jackets/coats with me on my trip haha, so you'll be seeing repeats! First off lunch was organized by NBTC at MOMO, located inside the Park Hotel. I enjoyed the quietness and good service at the restaurant, waitress was efficient and friendly too. The restaurant reminded me of NYC Japanese restaurants, it was contemporary and the food was pretty good too.
Remember I mentioned that the I amsterdam City Card has free offers? One of them was to take a canal cruise, so I went on the Holland International 100 Highlights Cruise after lunch. I think it's one of those things that you must do when you're visiting Amsterdam since there are so many canals there, it was pretty cool. I enjoyed it. Afterward, NBTC arranged a site inspection at the Hotel The Exchange, the same owners as Lloyd Hotel (the hotel I stayed at). The hotel wasn't opened yet when I visited (it opened on 12.02) but it was actually cool to see the making of until the fruition of the rooms. The hotel rooms reminded me of college dorms, they were fairly small with about 4-5 big rooms which were 5 star rooms. Like Lloyd Hotel, the rooms range from one to five stars, based on their size and level of comforts. There are a total of 62 rooms each styled by recent graduates from the Amsterdam Fashion Institute. The concept was to have the designers dress the rooms as though they were dressing a body. It's unique and interesting. The hallway was flesh color, like the human body, and when you enter a room, "you're" dressed. I would love to stay in a 5-star room next time (hint hint) hehe.
There was no break after that, the boys wanted to check out Heineken Experience so we headed straight there. It was pretty interesting to learn how the Heineken was brewed and experience all Heineken everything.
Later that night, dinner was at Blue Pepper, a highly recommended Indonesian cuisine restaurant by many people. Apparently Indonesian food is big in Holland, it was my first time having it. The restaurant was small and cute with minimal seating, so a reservation is recommended. I went to dinner with 3 friends, we each ordered the the Sultan and I rice paper tasting menu for 70 Euro per person. It was about 16 different kinds of Indonesian food, a bit much but definitely worth the experience since it was created just for the Dutch. You won't be able to experience Indonesian food outside of Amsterdam like this. The food was pretty good, I liked the variety and service was excellent. Almost every tabled ordered the Sultan and I. Dinner was long, took about 3 hours to complete, so go on an empty stomach and make sure you're not in a rush. Seems like it's a trend in Amsterdam for long dinners, if it's good, I'm down. Overall I had an amazing time in Amsterdam, I'm definitely going to visit again!
> Amsterdam 2011 Day 1
> Amsterdam 2011 Day 2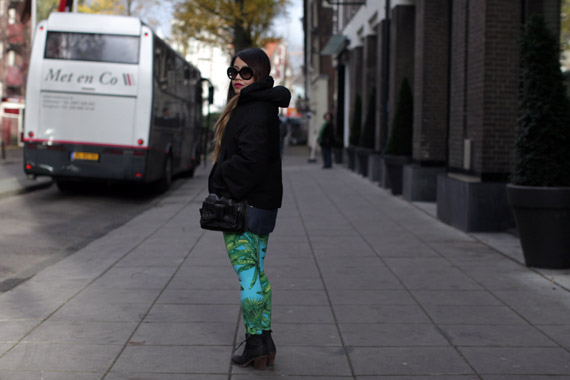 outfit: +j by jil sander for uniqlo puffer jacket, g-star raw denim shirt (courtesy of g-star), versace for h&m legging (courtesy of h&m), dolce vita jax ankle boots (courtesy of dv), rebecca minkoff sweetie bow clutch (courtesy of rm), prada minimal baroque sunglasses (courtesy of luxottica), noir jewelry pyramid bangles + rings, versace for h&m ring (courtesy of h&m)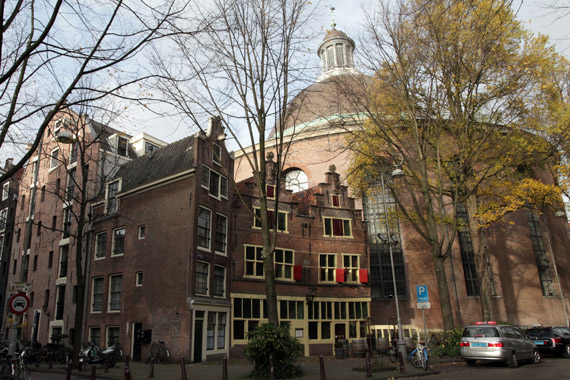 —-
MOMO @ Park Hotel
Stadhouderskade 25
1071 ZD Amsterdam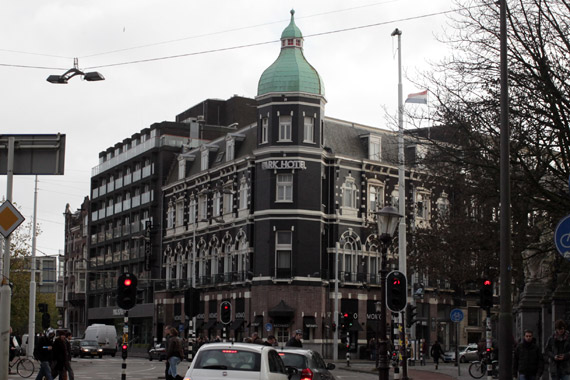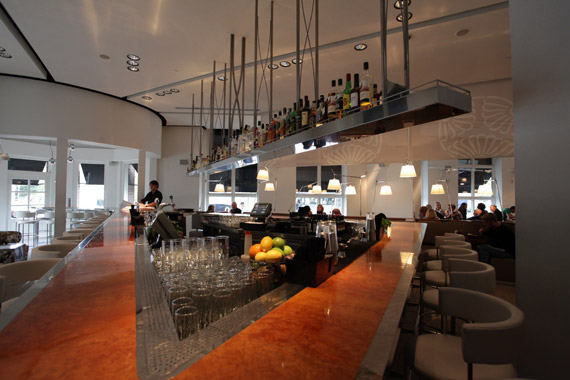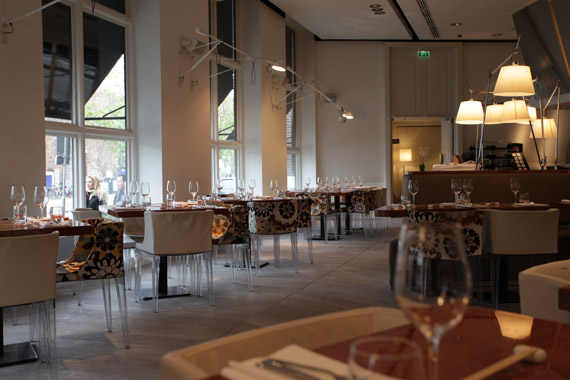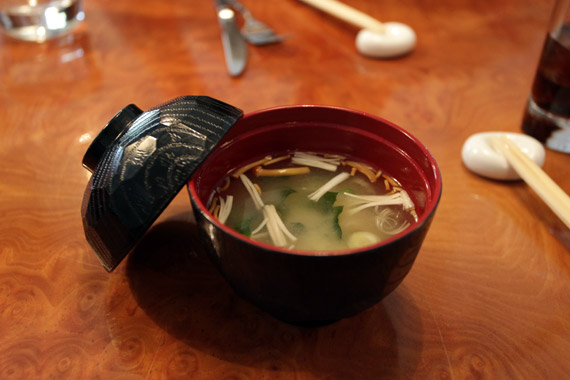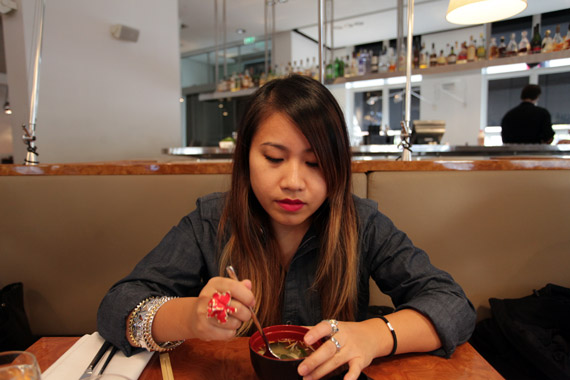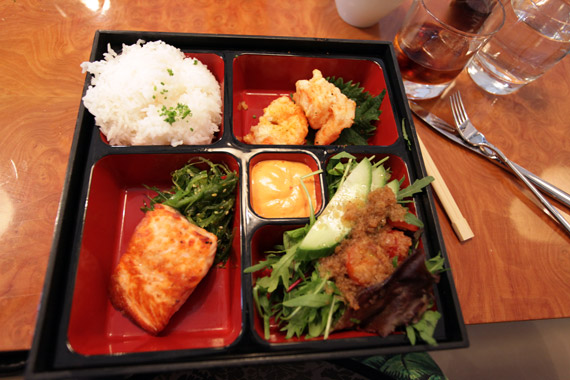 Salmon Bento (what i ate)
Grilled salmon, mixed seaweed with wasabi sauce | Mixed salad with roasted garlic dressing | Tempura prawns | Jasmine rice

MOMO Bento
Crispy duck roll | Marinated black cod with miso | Pan fried scallop with Xo sauce | Jasmine rice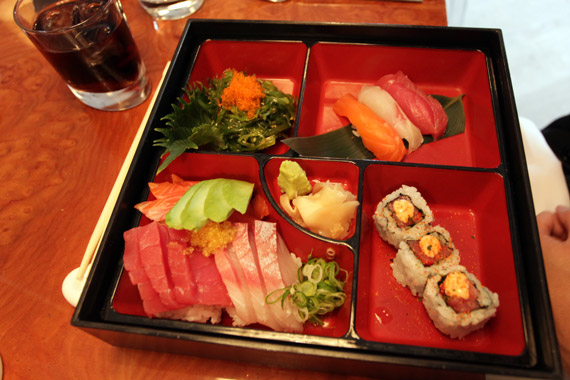 Sushi Bento
3 types of fresh fish nigiri | Spicy tuna roll | Salmon avocado chirashi | Wakame seaweed salad
Categories: eats fashion outfits travel
Tags: