Some of you may already know that I was in Amsterdam last week, I arrived on Thanksgiving day and it was my first time visiting. I was ecstatic when I received an invitation from the Netherlands Board of Tourism & Conventions to visit Amsterdam since I've never been there but heard many stories about the city. So far it's a very friendly city and almost everyone speaks English so getting around was easy breezy.
I flew KLM Royal Dutch Airlines to Amsterdam and I have to say it was one of the better airlines I've flown. One of the best I've experienced. As I entered the plane, I was greeted by all the staff and they all had smiles on their faces. For those that fly a lot like myself, knows it means a lot especially when you're tired and grouchy. The stewardess were really efficient, quick with requests and friendly. One thing that was scary on the flight was when we hit heavy turbulence, it was so unexpected that when the captain announced it it was too late for the stewardess to get to their seats and the two on my side fell on the floor. The captain's tone was a bit scary too, I thought he could of been more calm about it, that totally scared me and everyone else on the plane. It was a scary 5-10 minutes but it was unavoidable since you have to fly through the heavy winds. Phew I made it there in one piece!
After about a 6 hour plane ride I arrived in Amsterdam! I was super excited, I was instructed to take the train to Amsterdam Centraal Station. The Schiphol train station is situated directly below the airport and travel time to Amsterdam Centraal is approximately 20 minutes. At Centraal Station I took the #26 tram a few stops to Rietlandpark and after a 5 minute walk I finally arrived at my hotel, Lloyd Hotel.
After lunch at a local spot, I stopped by the famous Anne Frank House. I lucked out and there was no wait, if you're in Amsterdam it's a must to check out.
Dinner was at Brasserie Harkema, a contemporary version of the classic Parisian brasserie in the heart of Amsterdam. The restaurant had a nice atmosphere, food was decent but service was lacking. There were long waits for everything. Sat down for 10 minutes without water, everything else lagged too including drinks, food and dessert. Not sure if it was because it was a busy night but I had to ask at least twice to get anything.
Called it a night after dinner but it was a good first day in Amsterdam. Stay tuned for the rest of my trip recaps…
> Amsterdam 2011 Day 2
> Amsterdam 2011 Day 3
Lloyd Hotel: All the rooms differ in size and interior, I had a room that was yellow/white that had something like "yellow building blocks" for the toilet and bath which reminded me a bit of kindergarten. I was a bit paranoid when I didn't see a security lock on the door and there were no safe. Hotel was bit out of the way, wished I stayed somewhere in the city center (Centraal Station) area. It was about 3-4 stops on the tram from Centraal Station and trams stop operating at 12am, made it a bit difficult to stay out late because the taxi ride is about 10Euros back to the hotel. But good thing WiFi was free and super fast, we all know it's can be pricey at hotels. It was very interesting, nothing like what I've seen before.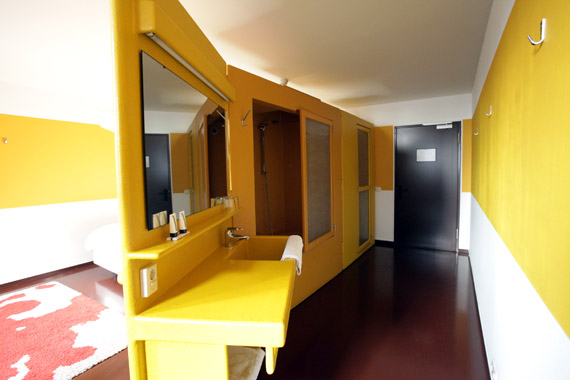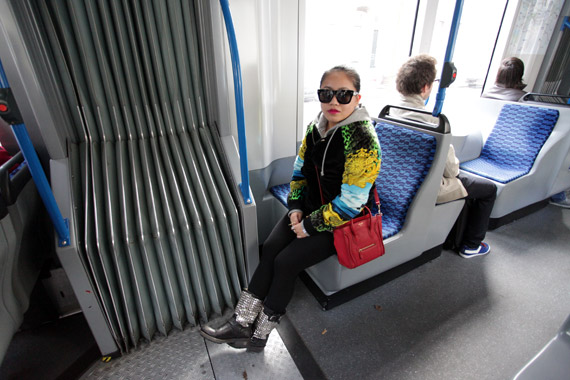 GVB Trams are the best way to get around the city. Cheap, fast and on time…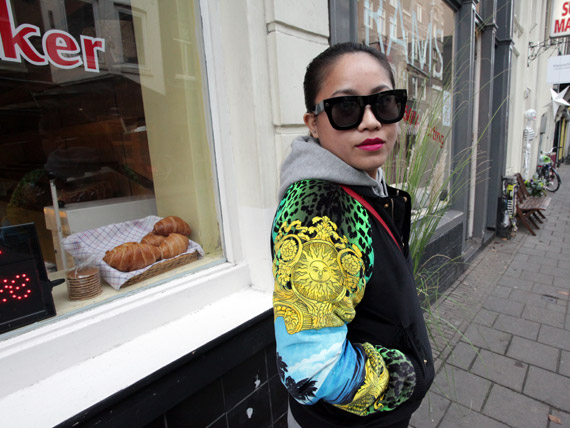 After checking in the hotel I was beat already but didn't want to waste any time to explore, so met up with some friends that were in town as well. Didn't do much since I have an organized dinner later that night. Roamed around a bit, got lunch and got a feel of Amsterdam.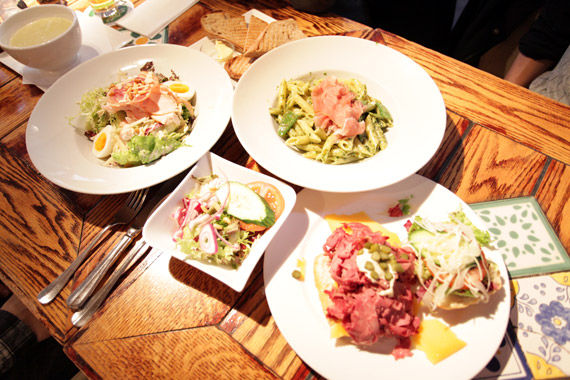 Randomly stopped in the first restaurant. Had a good meal with friends at Stacey's Pennywell, the pesto pasta was bomb!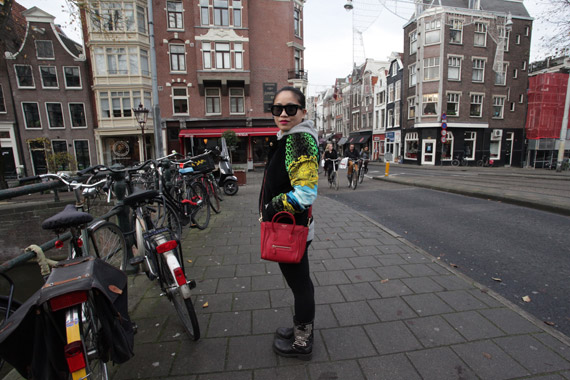 outfit: versace for h&m men's bomber jacket, freshness x loopwheeler hoodie (courtesy of freshness), american apparel legging, 9am white tee, ash trash studded boot, celine luggage nano tote, lanvin for h&m sunglasses, estée lauder fuchsia velvet lipstick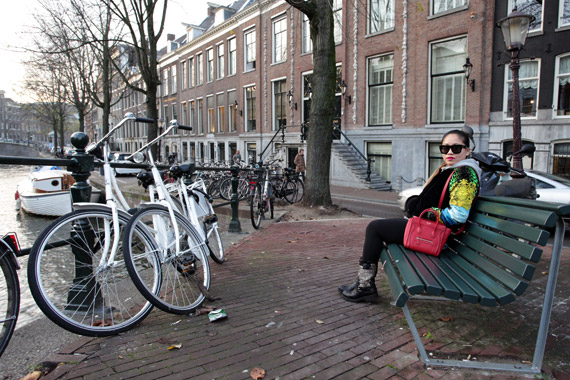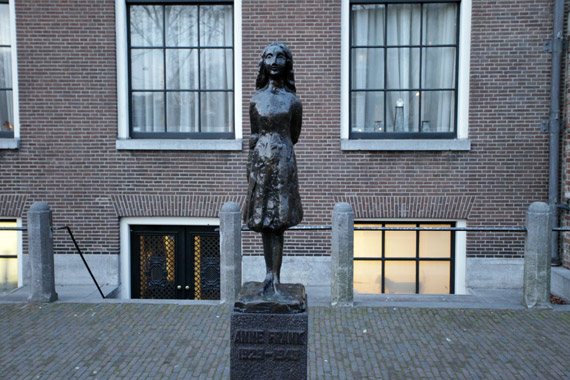 Anne Frank statue…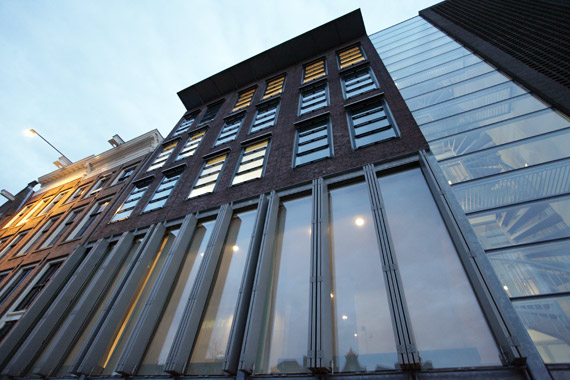 Anne Frank House, no photos allowed inside…
Categories: eats fashion outfits travel
Tags: