Photos courtesy of Miu Miu
Last night Miu Miu hosted a party at a private residence in LA for the premiere of the short film MUTA and the launch of its Noir Sunglasses Collection (more on the party later). The Noir Sunglasses debuted during Miu Miu Fall/Winter 2011 runway show and is featured in the ad campaign on Hailee Steinfeld as well as MUTA. Love Hailee and the ad campaign which was shot by Bruce Weber.
Miu Miu Noir Sunglasses Collection draws inspiration from the sophisticated aesthetic of 1940s film "noir" movies. The sunglasses provide a sophisticated silhouette that blends '40s shapes with modern details and become the creative expression of a new style attitude that harmoniously fuses diametrically opposed concepts. Unusual combinations of metal and acetate, glossy and matte lend modern elegance to the sinuous lines of the frames, while retaining a vaguely retro feel.
Available in an array of classic colorways along with cheeky shades such glitter saffron, clay and red. The collection will be available in select stores starting in October 2011.
LOVE the sunglasses, tried a couple on last night and it looks so good! Can't wait to get my hands on them! Stay tuned for the recap of the party…
UPDATE 07.22.2011: Check out the recap of the party in LA, click here!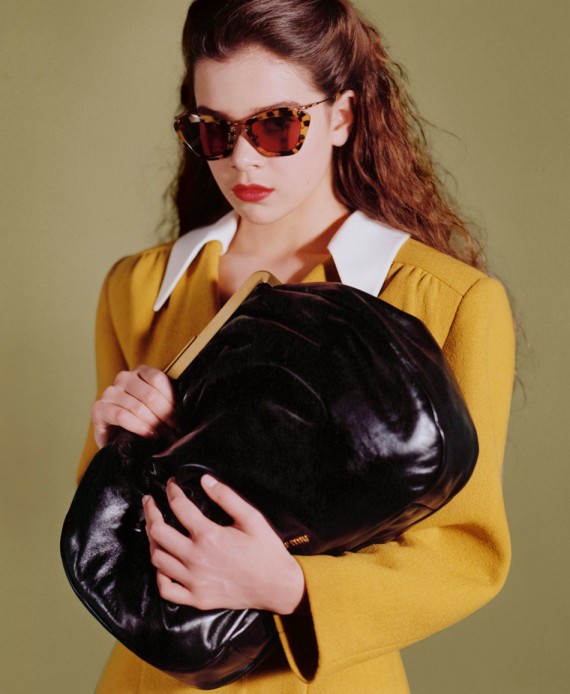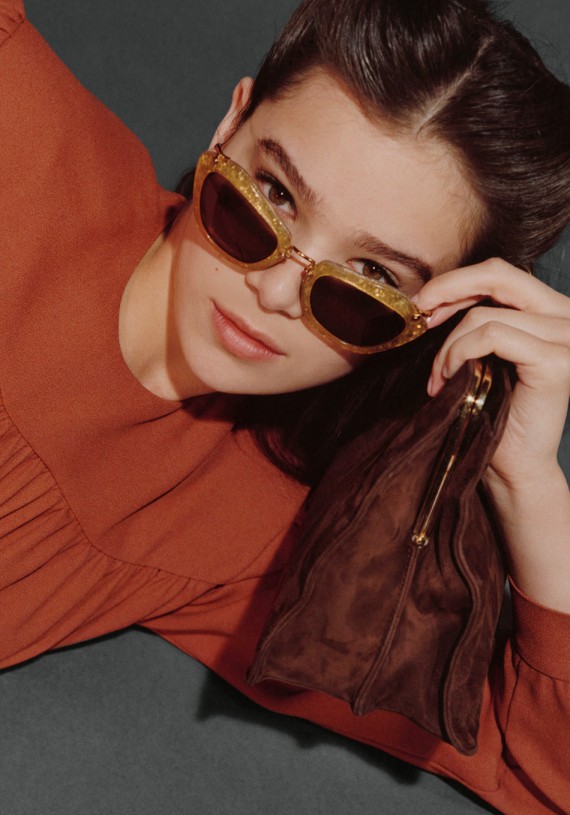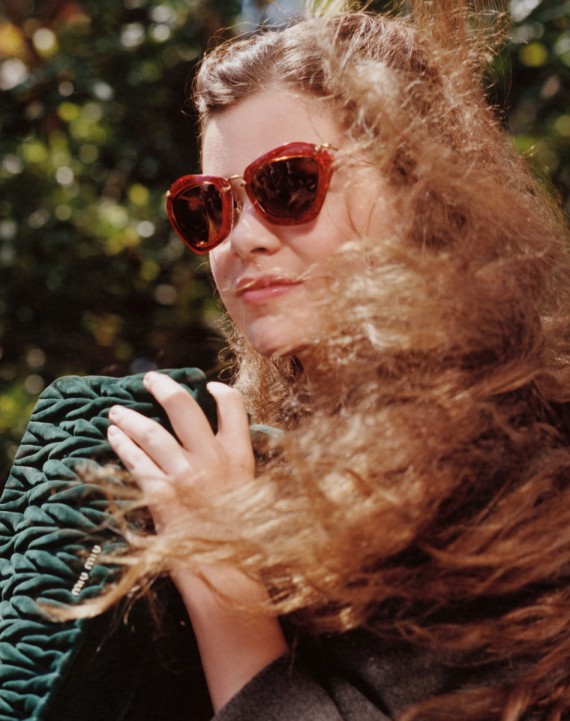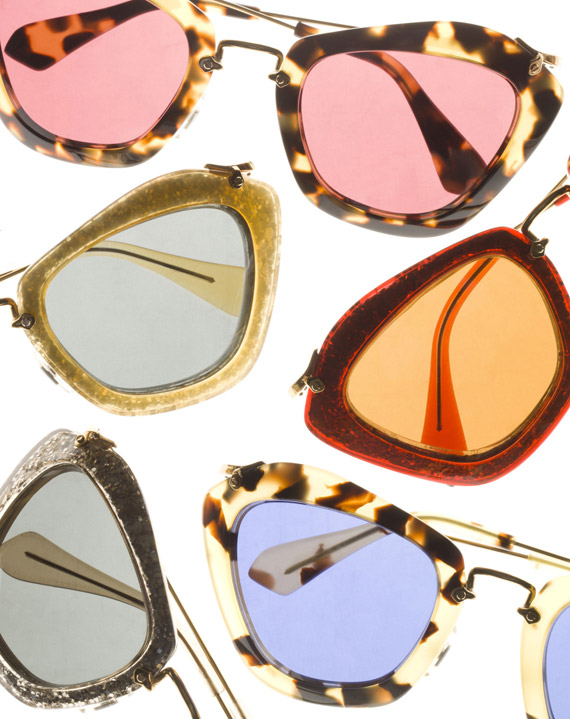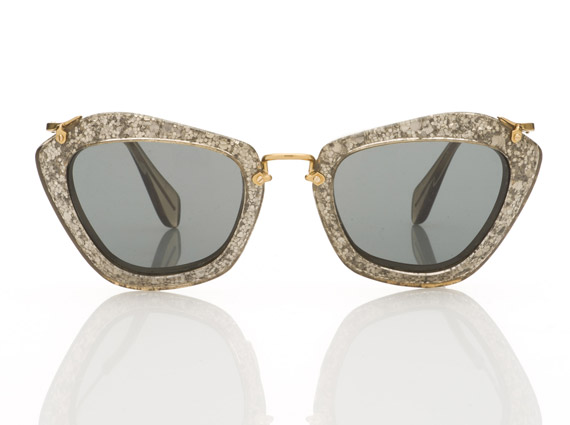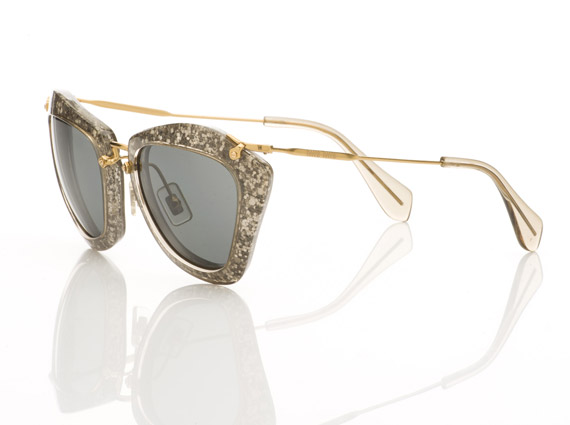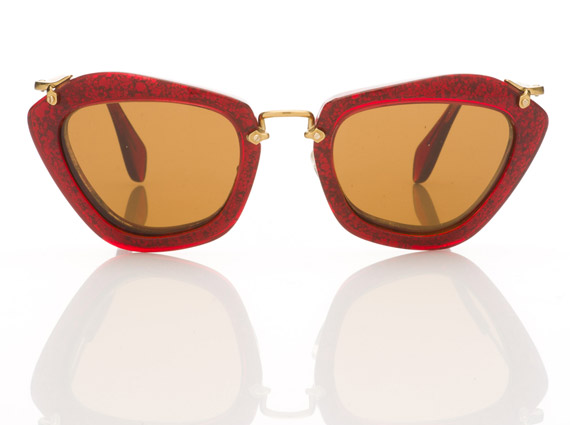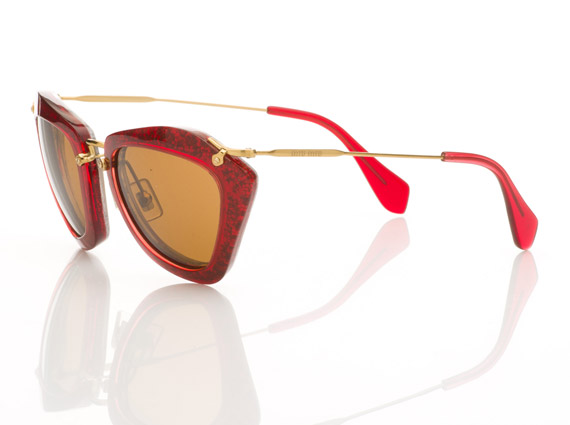 Categories: celebrities fashion sunglasses
Tags: