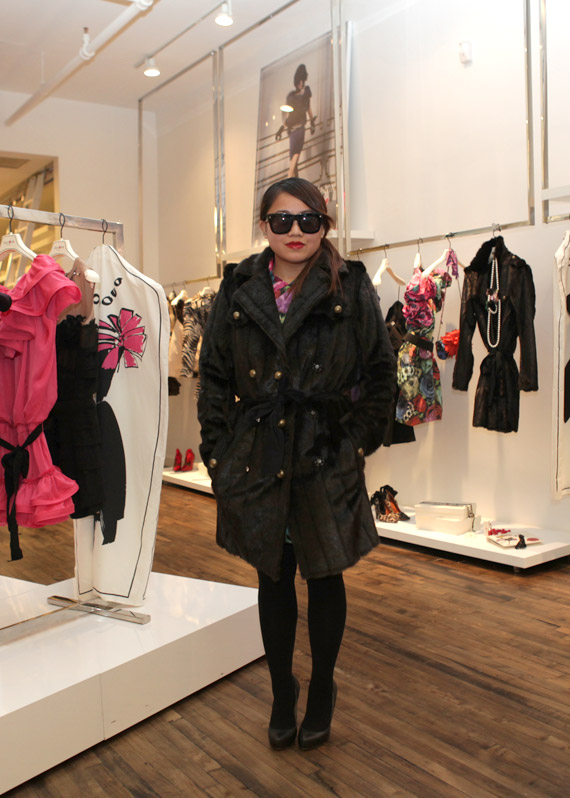 On Monday, I stopped by H&M's showroom to play dress up and to shoot a video of the Lanvin for H&M collection which I'm sure you guys know I'm in love with. I simply can't get enough of the the line, it's so fab and I also wanted to see how the sizing fit so I can share with you guys. The collection runs pretty true to size, I'm usually a size 6 for tops/dresses and size 4 for outwear in H&M and that's what I wore.
Many thanks to Jennifer Ward (H&M) for walking me through the collection and playing dress up with me, it was fun! Jennifer wore a black ruffly dress ($149) and red lipstick ($9.95). I'm wearing a black puff long sleeve dress in size 6 ($99), necklace ($29.95), belt ($19.95) and red lipstick (9.95). Please bear with me as I'm pretty new at making videos, so I may seem a bit nervous haha. I'm camera shy, hope it's not too bad since it was all taken in one shot! There's more pieces that I wore but I'll save that for another post ;). Just added more pics of some of my favorite pieces from the collection and of course you know my favorite is the short faux fur coat (11.19.2010).
I'll be attending the Lanvin for H&M 'Haute Couture' Fashion Show tonight, the event will be followed by a pop-up store salon where guests will have a chance to shop the collection before the launch on November 20th (How To Shop)! Super excited! For the full collection preview + prices, click here.
MORE PICS AND VIDEO AFTER THE JUMP…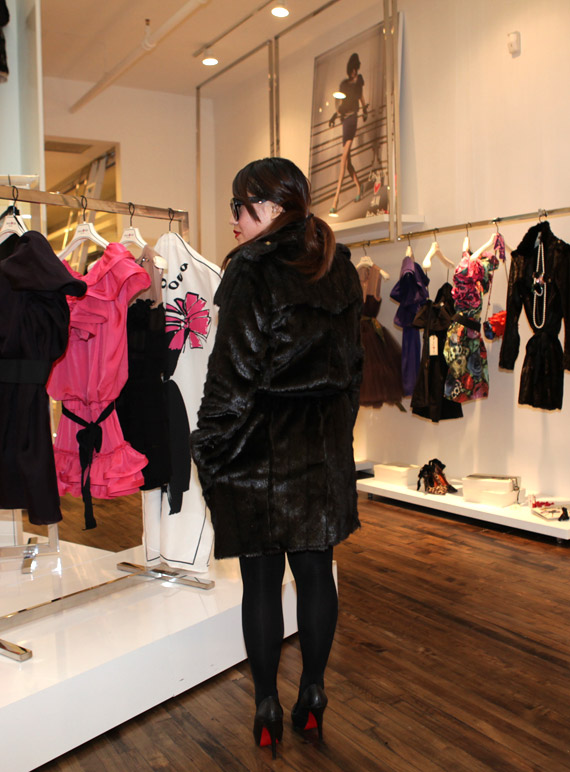 Sunglasses $19.95 | Long Faux Fur Coat $199 (size 4)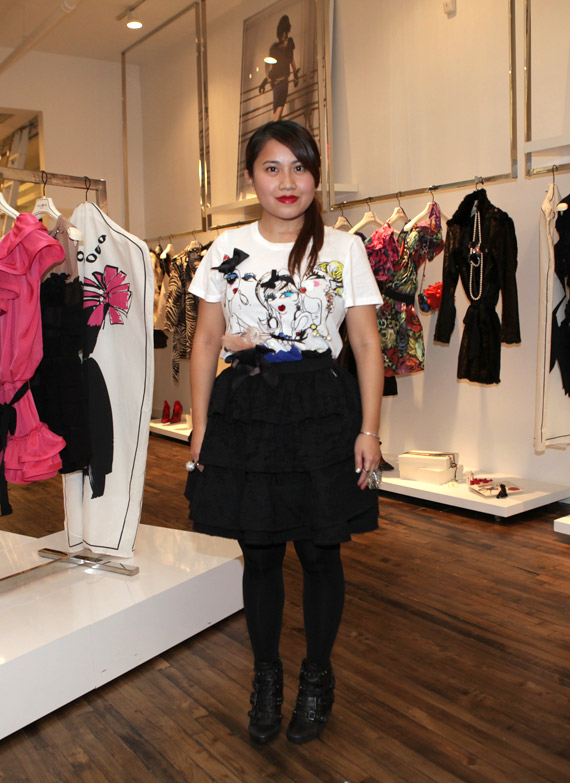 T-Shirt $39.95 (size small) | Lace Skirt $99 (size 4)

Floral Dress $249 (size 6)

Tuxedo Blazer $99 (size 4) | T-Shirt $49.945 (size small) | Belt $19.95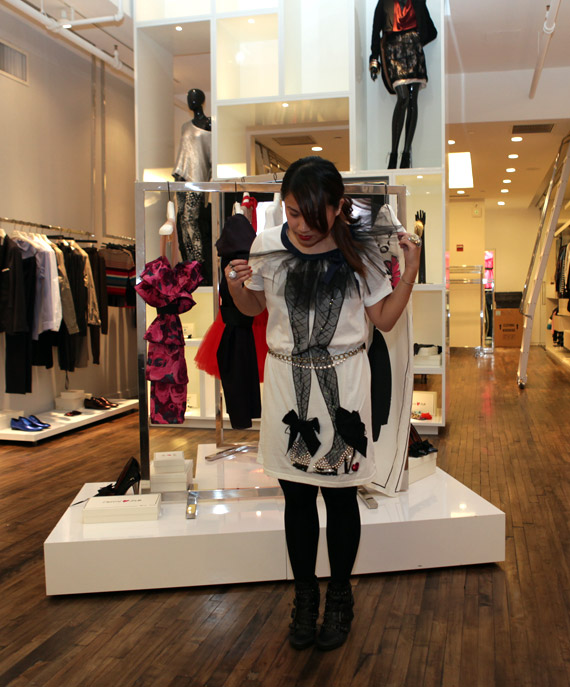 Trench Coat $199 (size 4)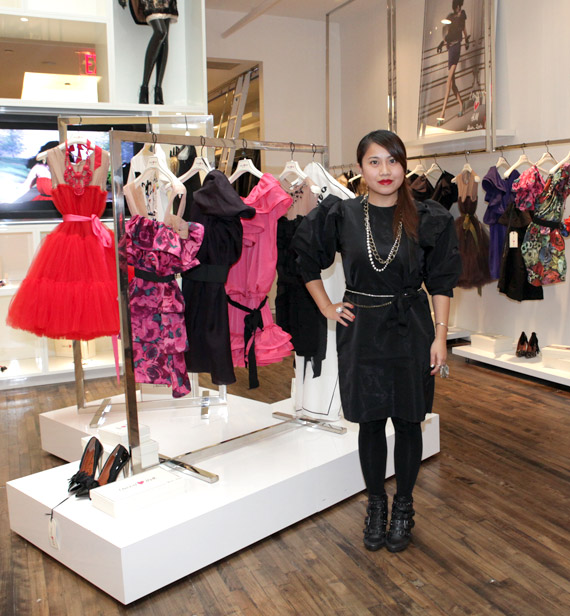 Dress $99 (size 6) | necklace $29.95 | belt $19.95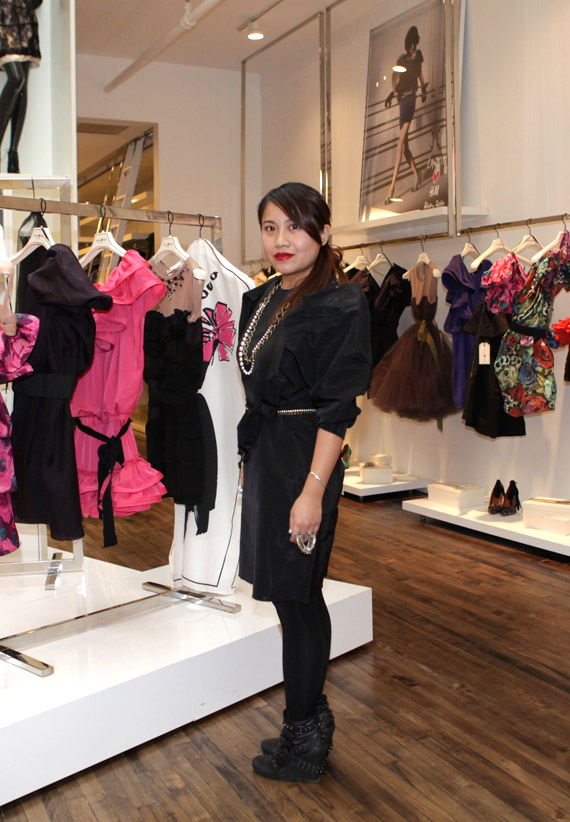 Me and Jennifer

Super cute invitation for the party!
$70.0 BUY IT NOW 4hr 12mins

$50.0 BUY IT NOW 4hr 13mins

$115.0 BUY IT NOW 5hr 8mins

$175.0 BUY IT NOW 21hr 3mins

$9.99 0 bids 8hr 38mins

$199.0 BUY IT NOW 12hr 13mins

$100.0 BUY IT NOW 1hr 10mins

$47.0 BUY IT NOW 3hr 57mins
disclaimer
Categories: fashion h&m handbags jewelry/accessories outfits rihanna sunglasses
Tags: Lanvin For H&M