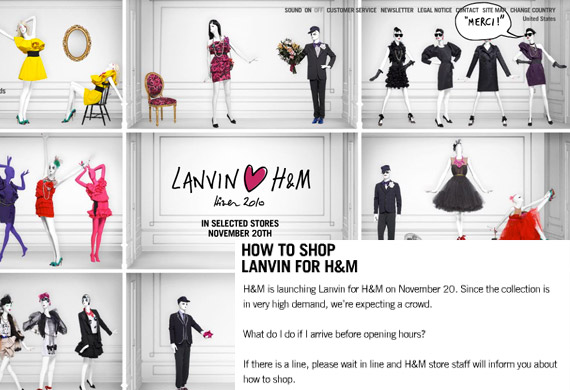 I've been getting a lot of emails and comments asking how to shop the Lanvin for H&M collection, I pulled the info off H&M's website so it's easier for you guys. So be prepared! For the stores that will carry the limited edition collection in your country, click here. The Lanvin for H&M collection is slated to go on sale in the US and Canada on November 20 and the rest of the world on November 23 in around 200 H&M stores worldwide. For more pics and prices of the collection, click here.
I just have to add that I really love the animation, so cute!
UPDATE 11.19.2010: JUST UPDATED THIS POST WITH ALL THE US STORE LISTINGS THAT WILL CARRY THE COLLECTION!
For the full directions on how to shop the collection + US store listings, read after the jump…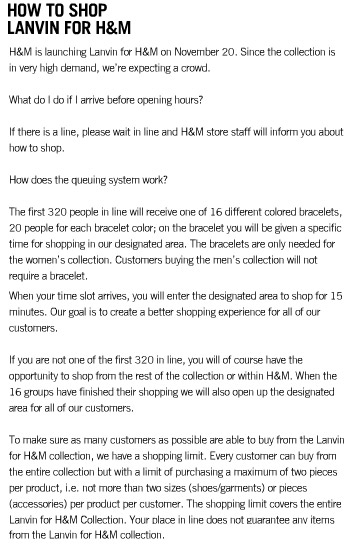 $50.0 BUY IT NOW 9hr 55mins

$35.0 BUY IT NOW 10hr 41mins

$30.0 BUY IT NOW 11hr 4mins

$85.0 BUY IT NOW 2hr 36mins

$219.0 BUY IT NOW 2hr 36mins

$75.0 BUY IT NOW 6hr 27mins

$99.99 BUY IT NOW 6hr 40mins

$149.99 BUY IT NOW 7hr 25mins
disclaimer
Categories: beauty fashion h&m handbags jewelry/accessories mens shoes shopping sunglasses
Tags: Lanvin For H&M