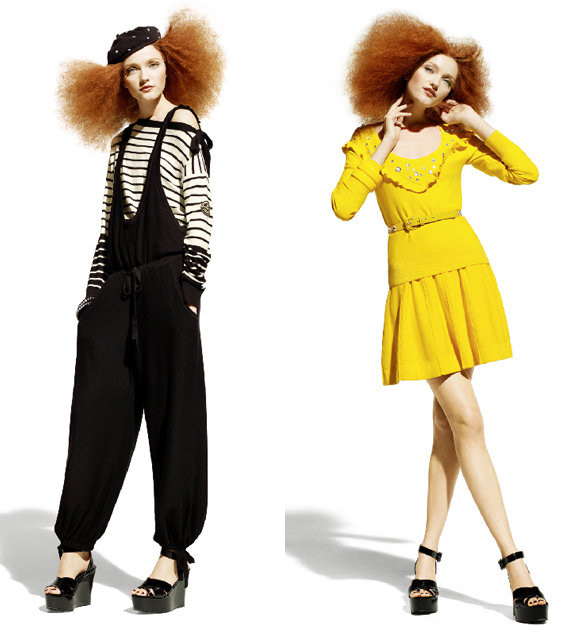 Photos courtesy of H&M [prices after the jump]
A couple weeks ago, I posted the first look of the Sonia Rykiel pour H&M spring 2010 knitwear collection which was previewed at the Sonia Rykiel pour H&M lingerie fashion show at Grand Palais in Paris. Big thanks to reader Sashenka for tipping me that a Polish site Avanti, has released look book images! The knitwear collection is definitely more exciting than the lingerie collection, featuring an iconic knitwear collection for women and girls (1.5 to 8 years old) accompanied by playful accessories. This second collection will be launched in around 250 H&M stores on February 20, 2010. Mark your calenders! I'm liking a few pieces already! Do you like what you're seeing so far?
Stay tuned for more updates!
Update 01.12.2010: The ad campaign featuring models Vlada Roslyakova, Caroline Trentini and Karlie Kloss is out. Check here.
Update 01.29.2010: Check out the product preview here.
UPDATED post with prices!
More pics after the jump…
Prices for the above items:
RIGHT
JUMPER • PULL EUR 29,95 • GBP 24.99 • USD 29.95
JUMPSUIT • COMBINAISON PANTALON EUR 59,95 • GBP 49.99 • USD 69.95
BERET WITH RHINESTONES • BÉRET STRASS EUR 14,95 • GBP 12.99 • USD 17.95
BRACELET WITH RHINESTONES • BRACELET STRASS EUR 7,95 • GBP 6.99 • USD 9.95
PLATFORM SHOES • SANDALES COMPENSÉES EUR 49,95 • GBP 34.99 • USD 59.95
LEFT
FRILL JUMPER WITH RHINESTONES • PULL VOLANTÉ STRASS EUR 39,95 • GBP 34.99 • USD 39.95
SKIRT • JUPE EUR 24,95 • GBP 19.99 • USD 29.95
PATENT LEATHER BELT WITH RHINESTONES • CEINTURE EN CUIR VERNI ET STRASS EUR 19,95 • GBP 17.99 • USD 24.95
BRACELET • BRACELET EUR 4,95 • GBP 3.99 • USD 5.95
PLATFORM SHOES • SANDALES COMPENSÉES EUR 49,95 • GBP 34.99 • USD 59.95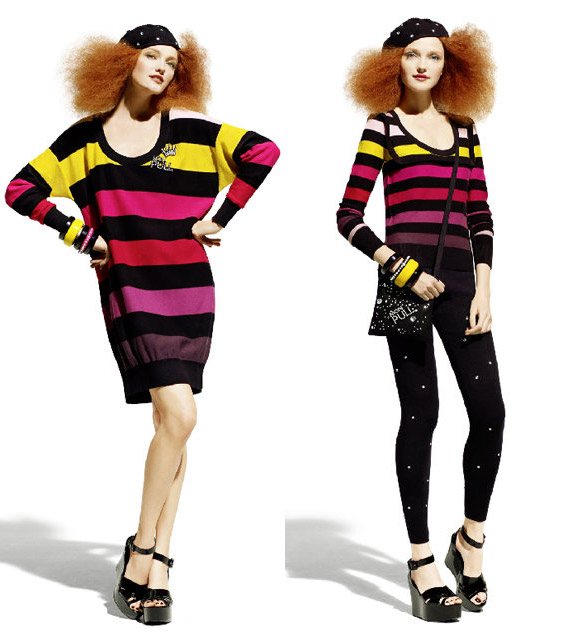 RIGHT
LONG JUMPER • ROBE PULL, EUR 39,95 • GBP 34.99 • USD 49.95
PLATFORM SHOES • SANDALES COMPENSÉES, EUR 49,95 • GBP 34.99 • USD 59.95
BERET WITH RHINESTONES • BÉRET STRASS, EUR 14,95 • GBP 12.99 • USD 17.95
BROOCH WITH RHINESTONES • BROCHE STRAS, EUR 4,95 • GBP 3.99 • USD 5.95
BROOCH WITH RHINESTONES • BROCHE STRASS, EUR 4,95 • GBP 3.99 • USD 5.95
BRACELET WITH RHINESTONES • BRACELET STRASS, EUR 7,95 • GBP 6.99 • USD 9.95
BRACELET • BRACELET, EUR 4,95 • GBP 3.99 • USD 5.95
THIN BRACELET • BRACELET FIN, EUR 4,95 • GBP 3.99 • USD 5.95
LEFT
FRILL JUMPER • PULL À VOLANTS, EUR 29,95 • GBP 24.99 • USD 29.95
LEGGINGS WITH RHINESTONES • LEGGINGS STRASS, EUR 29,95 • GBP 24.99 • USD 39.95
BERET WITH RHINESTONES • BÉRET STRASS, EUR 14,95 • GBP 12.99 • USD 17.95
BAG WITH RHINESTONES • SAC STRASS, EUR 19,95 • GBP 17.99 • USD 29.95
PLATFORM SHOES • SANDALES COMPENSÉES, EUR 49,95 • GBP 34.99 • USD 59.95
BRACELET WITH RHINESTONES • BRACELET STRASS, EUR 7,95 • GBP 6.99 • USD 9.95
BRACELET • BRACELET, EUR 4,95 • GBP 3.99 • USD 5.95
THIN BRACELET • BRACELET FIN, EUR 4,95 • GBP 3.99 • USD 5.95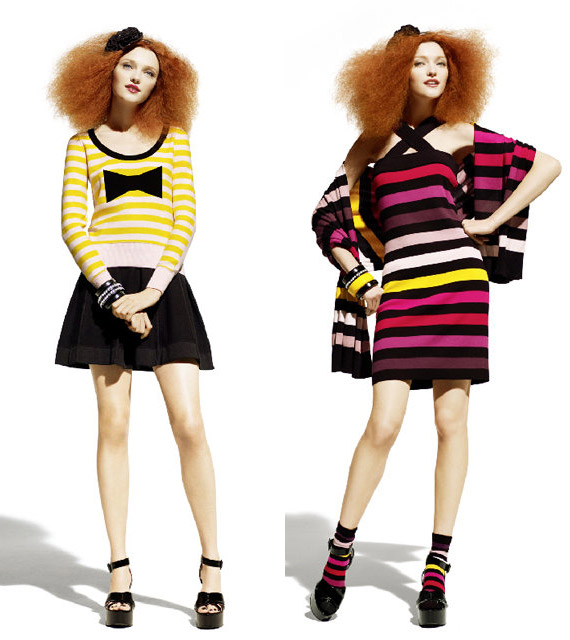 RIGHT
JUMPER • PULL EUR 29,95 • GBP 24.99 • USD 29.95
SKIRT • JUPE EUR 24,95 • GBP 19.99 • USD 29.95
ALICEBAND • SERRE-TÊTE EUR 14,95 • GBP 12.99 • USD 17.95
PLATFORM SHOES • SANDALES COMPENSÉES EUR 49,95 • GBP 34.99 • USD 59.95
BRACELET WITH RHINESTONES • BRACELET STRASS EUR 7,95 • GBP 6.99 • USD 9.95
THIN BRACELET • BRACELET FIN EUR 4,95 • GBP 3.99 • USD 5.95
LEFT
DRESS • ROBE EUR 39,95 • GBP 34.99 • USD 49.95
SCARF • ECHARPE EUR 19,95 • GBP 17.99 • USD 24.95
SOCKS • CHAUSSETTES EUR 4,95 • GBP 3.99 • USD 5.95
ALICEBAND • SERRE-TÊTE EUR 14,95 • GBP 12.99 • USD 17.95
PLATFORM SHOES • SANDALES COMPENSÉES EUR 49,95 • GBP 34.99 • USD 59.95
BRACELET • BRACELET EUR 4,95 • GBP 3.99 • USD 5.95
THIN BRACELET • BRACELET FIN EUR 4,95 • GBP 3.99 • USD 5.95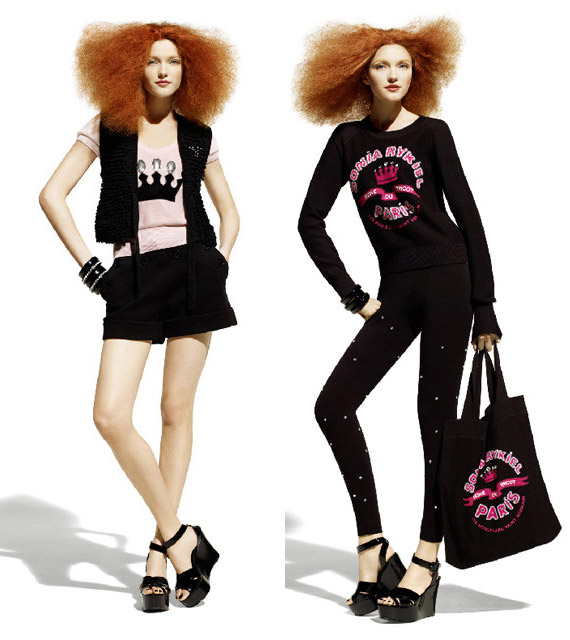 RIGHT
JUMPER WITH RHINESTONES • PULL STRASS EUR 29,95 • GBP 24.99 • USD 34.95
WAISTCOAT • GILET EUR 39,95 • GBP 34.99 • USD 49.95
SHORTS • SHORT EUR 29,95 • GBP 24.99 • USD 34.95
BROOCH WITH RHINESTONES • BROCHE STRASS EUR 4,95 • GBP 3.99 • USD 5.95
BRACELET WITH RHINESTONES • BRACELET STRASS EUR 7,95 • GBP 6.99 • USD 9.95
THIN BRACELET • BRACELET FIN EUR 4,95 • GBP 3.99 • USD 5.95
PLATFORM SHOES • SANDALES COMPENSÉES EUR 49,95 • GBP 34.99 • USD 59.95
LEFT
JUMPER • PULL EUR 39,95 • GBP 34.99 • USD 49.95
LEGGINGS WITH RHINESTONES • LEGGINGS STRASS EUR 29,95 • GBP 24.99 • USD 39.95
THIN BRACELET • BRACELET FIN EUR 4,95 • GBP 3.99 • USD 5.95
PLATFORM SHOES • SANDALES COMPENSÉES EUR 49,95 • GBP 34.99 • USD 59.95
BAG • SAC EUR 19,95 • GBP 17.99 • USD 24.95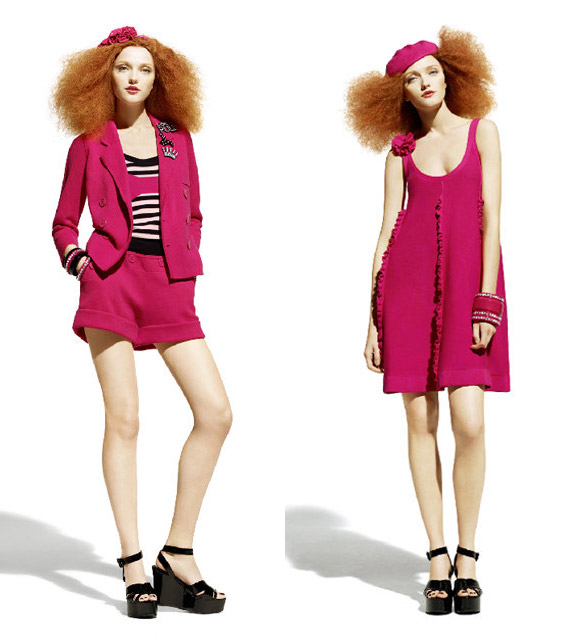 RIGHT
BLAZER • BLAZER EUR 59,95 • GBP 49.99 • USD 69.95
STRAP TOP • TOP À BRETELLES EUR 19,95 • GBP 17.99 • USD 24.95
SHORTS • SHORT EUR 29,95 • GBP 24.99 • USD 34.95
ALICEBAND • SERRE-TÊTE EUR 14,95 • GBP 12.99 • USD 17.95
BROOCH WITH RHINESTONES • BROCHE STRASS EUR 4,95 • GBP 3.99 • USD 5.95
BROOCH WITH RHINESTONES • BROCHE STRASS EUR 4,95 • GBP 3.99 • USD 5.95
BROOCH WITH RHINESTONES • BROCHE STRASS EUR 4,95 • GBP 3.99 • USD 5.95
PLATFORM SHOES • SANDALES COMPENSÉES EUR 49,95 • GBP 34.99 • USD 59.95
BRACELET WITH RHINESTONES • BRACELET STRASS EUR 7,95 • GBP 6.99 • USD 9.95
THIN BRACELET • BRACELET FIN EUR 4,95 • GBP 3.99 • USD 5.95
LEFT
FRILL DRESS • ROBE À VOLANTS EUR 39,95 • GBP 34.99 • USD 49.95
WIDE BRACELET • BRACELET LARGE EUR 7,95 • GBP 6.99 • USD 9.95
BRACELET WITH RHINESTONES • BRACELET STRASS EUR 7,95 • GBP 6.99 • USD 9.95
BERET • BÉRET EUR 9,95 • GBP 7.99 • USD 14.95
PLATFORM SHOES • SANDALES COMPENSÉES EUR 49,95 • GBP 34.99 • USD 59.95
$50.5 BUY IT NOW 7hr 28mins

$39.95 BUY IT NOW 8hr 44mins

$24.75 BUY IT NOW 20hr 34mins

$19.99 BUY IT NOW 4hr 11mins

$99.99 BUY IT NOW 12hr 41mins

$40.0 BUY IT NOW 13hr 21mins

$15.99 BUY IT NOW 21hr 31mins

$29.99 BUY IT NOW 0hr 30mins
disclaimer
Tags: