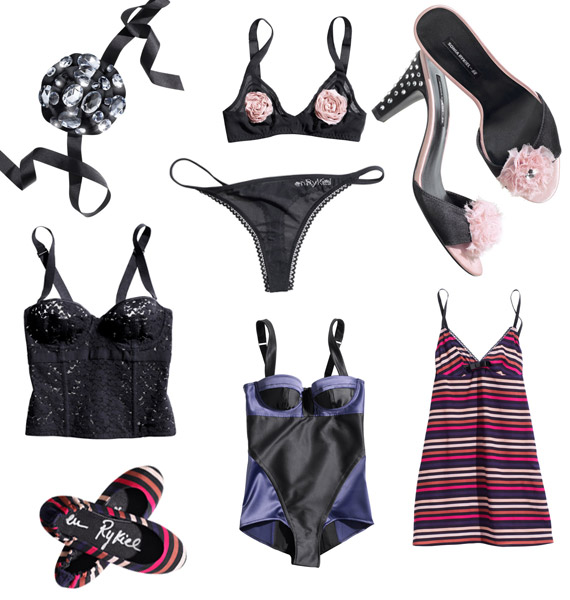 Photos courtesy of H&M
By now I'm sure most of you have seen the Sonia Rykiel pour H&M lingerie fashion show pics and videos that took place at Grand Palais in Paris. Here is the full look at the collection consisting of 67 pieces along with some prices and the remaining ad campaign images that wasn't posted before.
Sonia Rykiel is the first guest designer to create a lingerie collection for H&M and also the first designer Christmas collaboration. The lingerie collection features luxurious pieces in fluid velvet, silk and satin and separates come in Rykiel's signature multi-stripes and rhinestones. Accessories such as brooches, hairbands, pillows and slippers complete the collection. The first installment of the collaboration will will launch in approximately 1,500 H&M stores across the globe and in eight major Sonia Rykiel boutiques worldwide, beginning December 5, 2009. A second collaboration with the designer will debut for spring 2010, featuring an iconic knitwear collection for women and girls (1.5 to 8 years old) accompanied by playful accessories. This second collection will be launched in around 250 H&M stores on February 20, 2010.
I'm obsessed with the Hairband with rhinestones ($34.95), must get my hands on it! A bit upset that the black disc hairband from the ad campaign and fashion show wasn't included in the collection, I wonder if it will be available in the second collection…hopefully.
See all previous posts on: Sonia Rykiel pour H&M.
Lots of pics after the jump…
Photographer:  Sølve Sundsbø [Ad Campaign]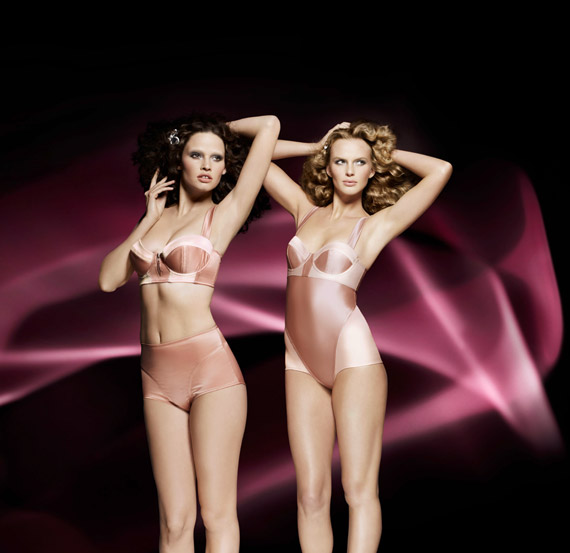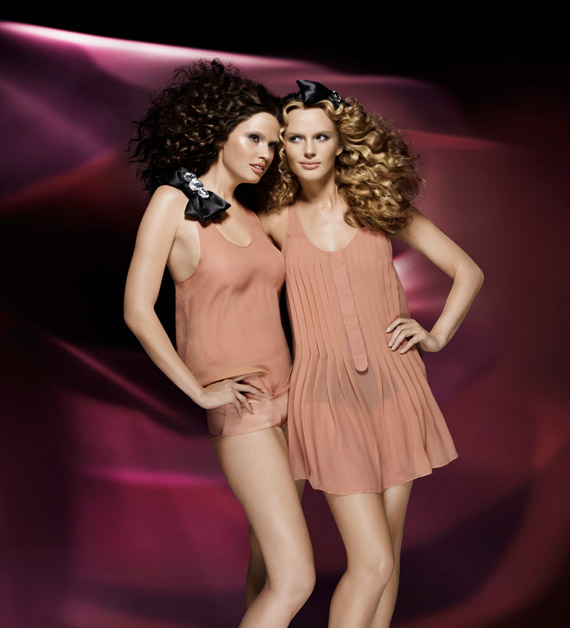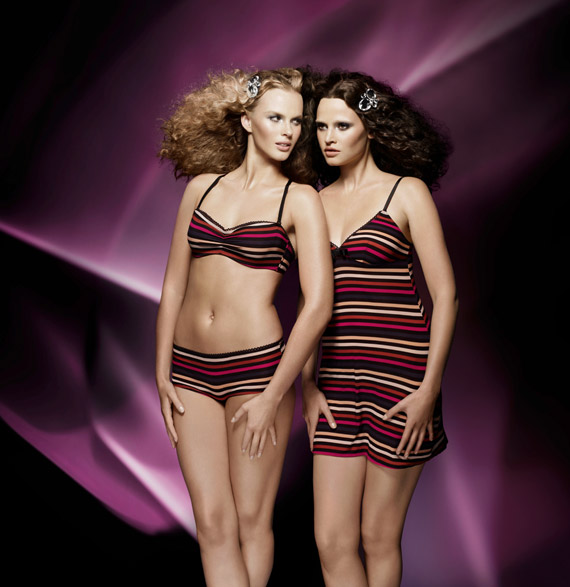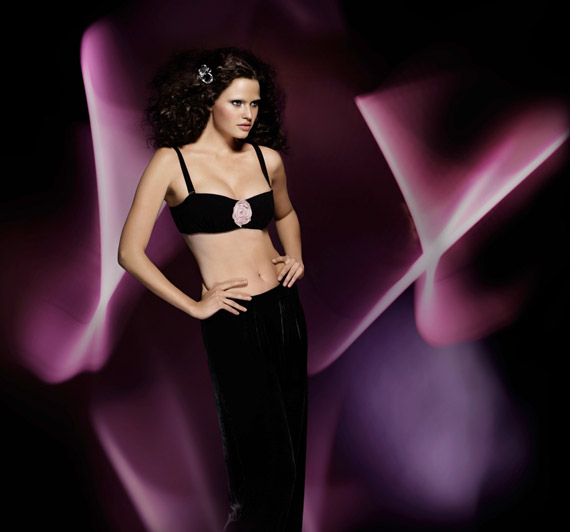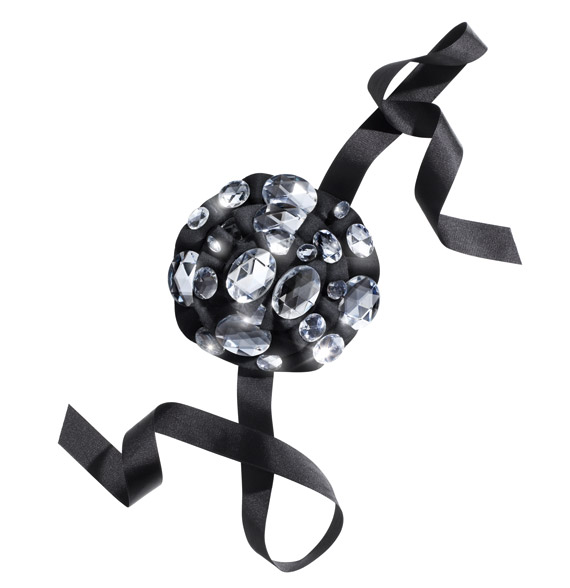 Hairband with rhinestones – USD 34.95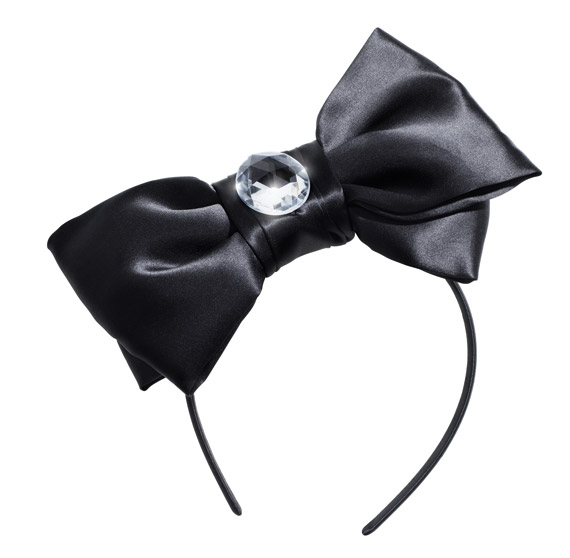 Satin bow hairband – USD 24.95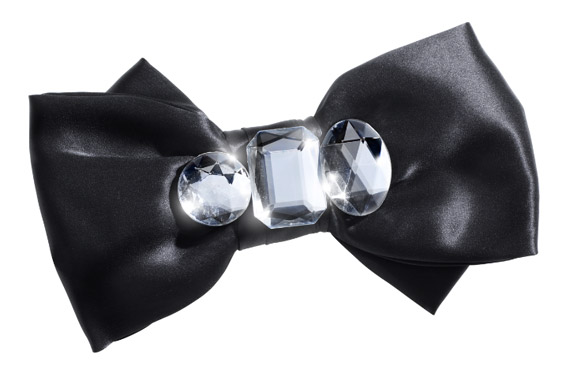 Satin bow brooch – USD 24.95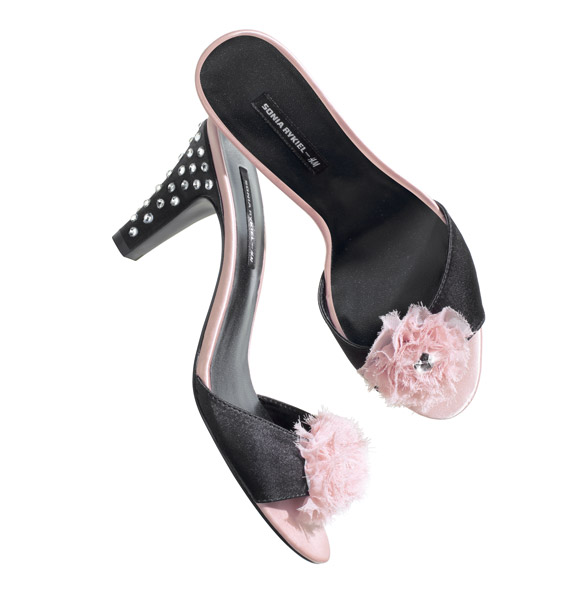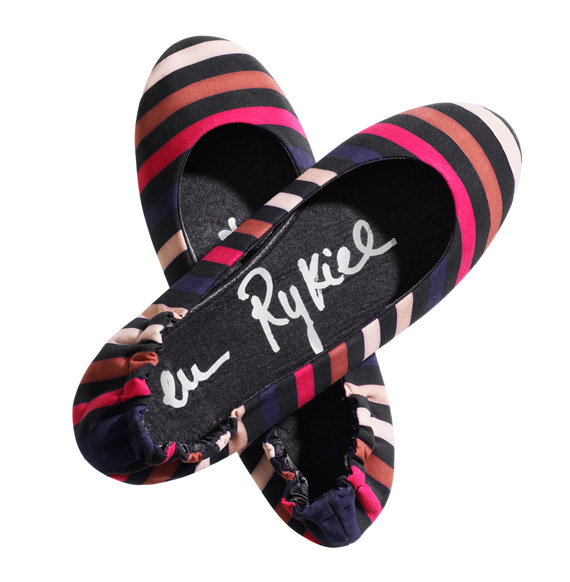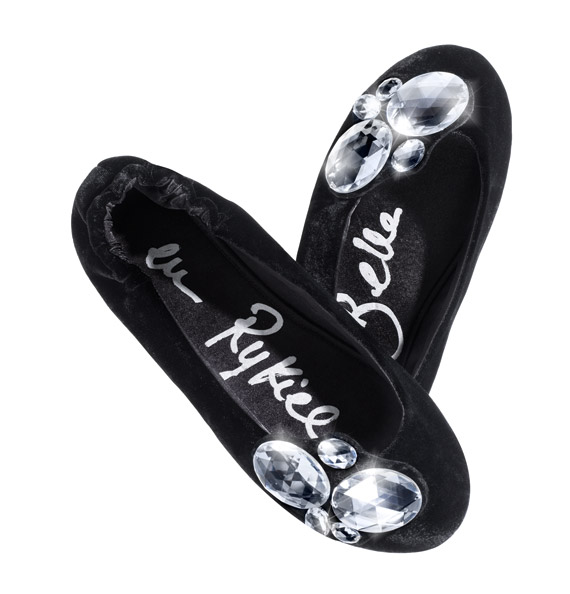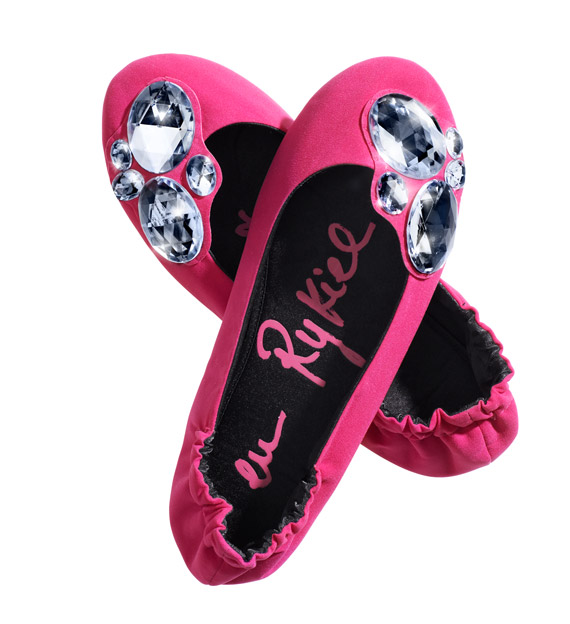 More pics on the next page…
Categories: celebrities fashion h&m home decor jewelry/accessories shoes
Tags: