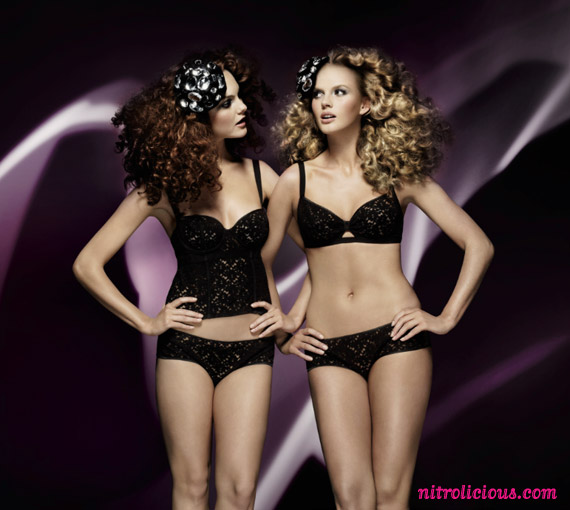 Photos courtesy of H&M
Earlier today I posted a sneak peek of the Sonia Rykiel pour H&M Paris launch event videos, finally official images from the ad campaign hit my inbox this morning! The ad campaign features models Lara Stone, Caroline Trentini and Anne Vyalitsyna. Sonia Rykiel unveils a capsule lingerie collection for H&M that embraces her characteristic sassy, modern style. The collection features pieces in fluid velvet, silk and satin, offering a luxurious approach to loungewear, while separates feature Rykiel's signature multi-stripes and strass. Playful accessories including brooches, headbands, pillows and slippers complete the collection. Loving the headband (pictured), can't wait to see the full collection.
"The Rykiel style is more than fashion, it's a lifestyle," says Nathalie Rykiel, president and artistic director of Sonia Rykiel. "It represents the ultimate in French elegance. It is very Parisian, very Left Bank, and the incarnation of the Saint-Germain-des-Prés woman With this lingerie collection, the house's signature chic and seductive style is available to all women,"
The Sonia Rykiel pour H&M lingerie collection features six distinct themes, including 1920s-inspired loungewear in velvet and chiffon as well as silk chiffon separates, including camisoles, tank tops, pants, shorts, kimono-style robes and floor-length nightgowns. The collection will also include bras and panties in silk and lacy cotton, designed in Rykiel's signature multistripe and floral motifs. Bras will be available in several styles, including unlined bandeau bras with removable straps as well as padded underwire bras, all featuring structured grosgrain straps.
Panties come in low brief, thong or hotpant style with grosgrain details. Rykiel focuses on color palettes of pale pink and black and unique blends of rose, violet and black. An array of accessories including slippers and mules, brooches, hair accessories – even a velvet pillow reading "Belle in Rykiel," – round out the collection.
"Who better than Sonia Rykiel to make lingerie chic! These styles are fresh, sensual and very feminine, yet sophisticated and dignified. I love stripes, which are so modern, and we chose the most flattering colors. The collection is about looking and feeling good underneath your clothes, just for you" says Margareta van den Bosch, creative advisor of H&M.
The collection will launch in approxiamately 1,500 H&M stores across the globe, beginning December 5, 2009. The collection will also be available in eight major Sonia Rykiel boutiques worldwide. See the event live on hm.com/soniarykiel on December 1st at 23.000 CET!
See all previous posts on: Sonia Rykiel pour H&M.
More pics after the jump…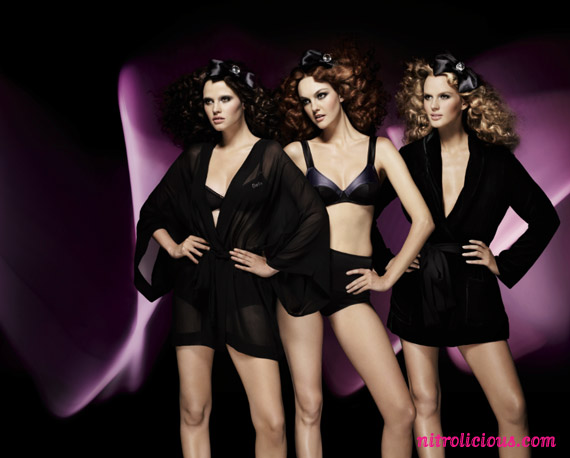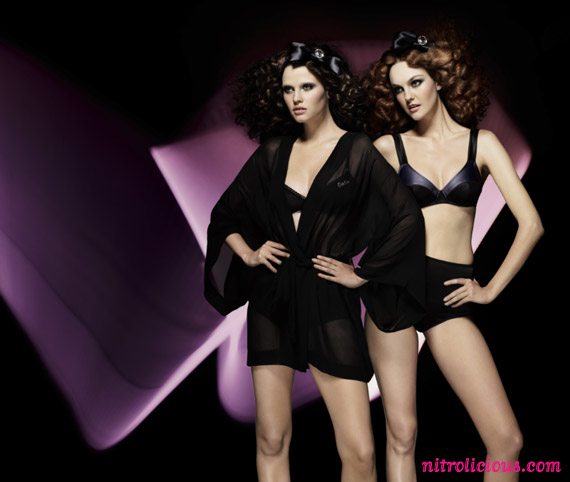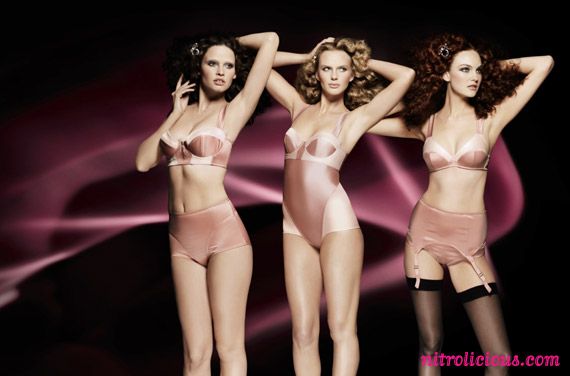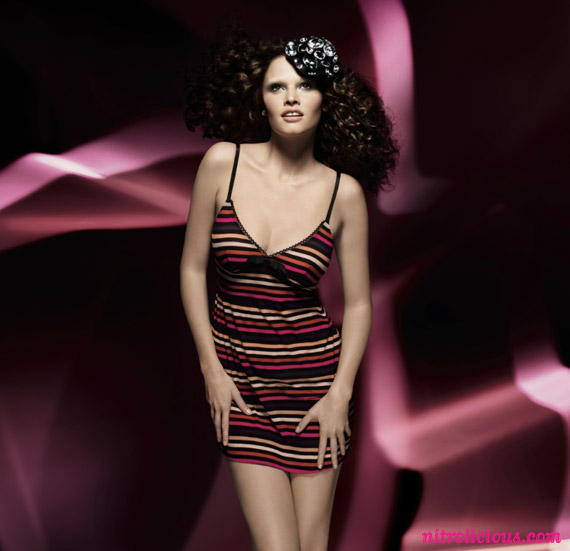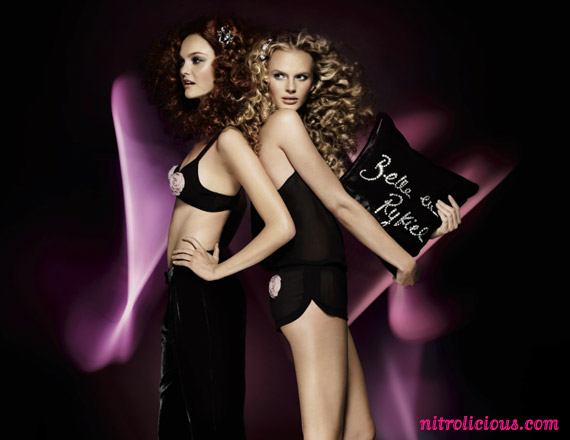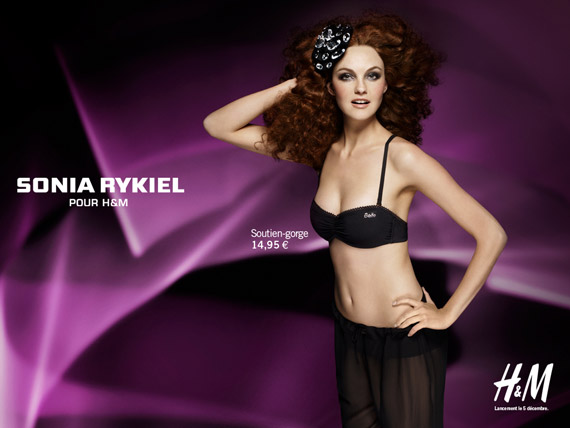 Thanks to reader lucy92 for sending the last image over.
—-
$35.0 BUY IT NOW 0hr 7mins

$65.0 BUY IT NOW 0hr 9mins

$3500.0 BUY IT NOW 0hr 16mins

$35.9 BUY IT NOW 0hr 39mins

$400.0 BUY IT NOW 0hr 39mins

$170.0 BUY IT NOW 0hr 51mins

$75.0 BUY IT NOW 1hr 7mins

$89.0 BUY IT NOW 1hr 28mins
disclaimer
Categories: celebrities fashion h&m
Tags: