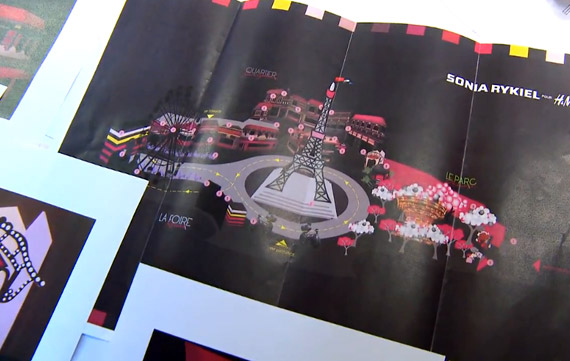 Hope everyone had a wonderful Thanksgiving yesterday with your family and loved ones, I'm obviously not out to do any Black Friday shopping but if you are happy shopping. There's also a lot of deals online if you're feeling lazy, check here.
Just a quick note from H&M, here's two video sneak peeks from the upcoming Sonia Rykiel pour H&M Paris launch event. Ettiene Russo, event producer at H&M, gives a preview of the launch event that will be taking place at the Grand Palais in Paris on December 1st. He shows a model of how the venue will be decorated and explains that it will be like a "fantasyland telling a story of how the wedding of the Sonia Rykiel pour H&M is going to be." He wants guests to feel like they're in a movie and like children entering a fantasyland, there's even going to be an Eiffel Tower between 25 to 30 meters at the event. There's also a shop at the event selling Sonia Rykiel pour H&M lingerie, all sales proceeds will benefit UNICEF. Definitely an event not to be missed, wish I was there! See the event live on hm.com/soniarykiel on December 1st at 23.000 CET!
See all previous posts on: Sonia Rykiel pour H&M.
Watch the sneak peek videos after the jump…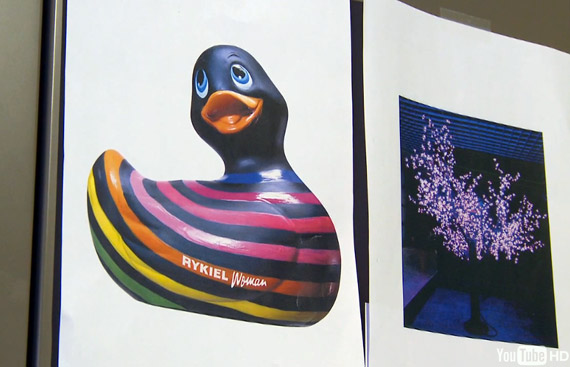 —-
$125.0 BUY IT NOW 0hr 1mins

$7.99 BUY IT NOW 0hr 3mins

$101.8 BUY IT NOW 0hr 5mins

$139.0 BUY IT NOW 0hr 13mins

$44.0 0 bids 0hr 18mins

$33.33 BUY IT NOW 0hr 29mins

$34.42 BUY IT NOW 0hr 36mins

$995.0 BUY IT NOW 0hr 44mins
disclaimer
Tags: