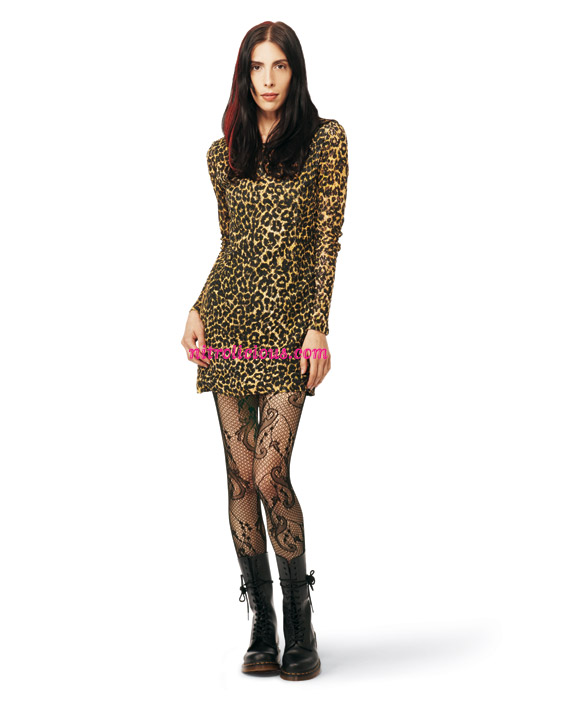 Lace Bow Dress in Yellow Leopard, $44.99 / Lace Tights in Black, $12.99
Photos courtesy of Target
The Rodarte for Target collection is scheduled to release on the 20th of this month and finally we get a full look! I know you've all been itching to see more after a few of the look book images surfaced yesterday, here ya go. If you're in dire need to get some of the Rodarte for Target pieces, be sure to check out Target To-Go launching on December 11th (more info here). If not you can wait like everyone else till the collection hits Target stores and target.com on December 20th. Do you like the collection so far?
See all previous posts on: Rodarte for Target.
UPDATE: For those of you wondering, this is not the full look book but these are the only images that the Target PR said were approved for posting. When I get more images, I'll update.
More pics after the jump…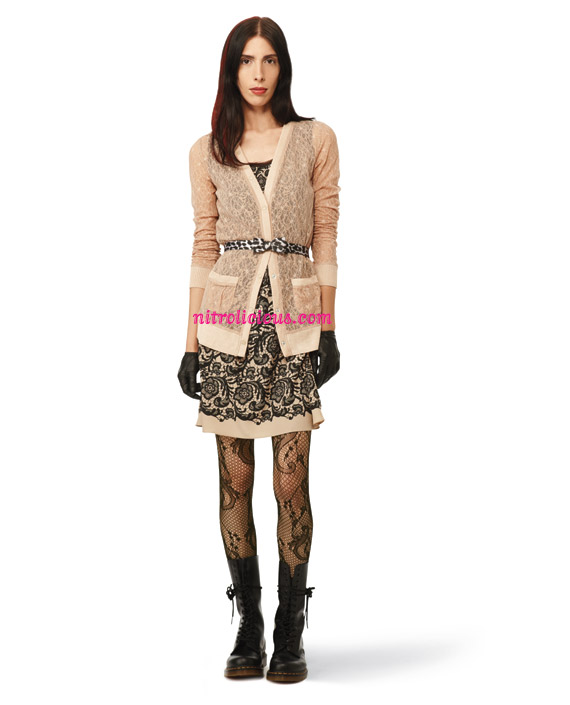 Lace-Print Dress in tan, $34.99 / Lace Cardigan in tan, $29.99 / Bow Belt in gray leopard, $12.99 / Lace Tights in black, $12.99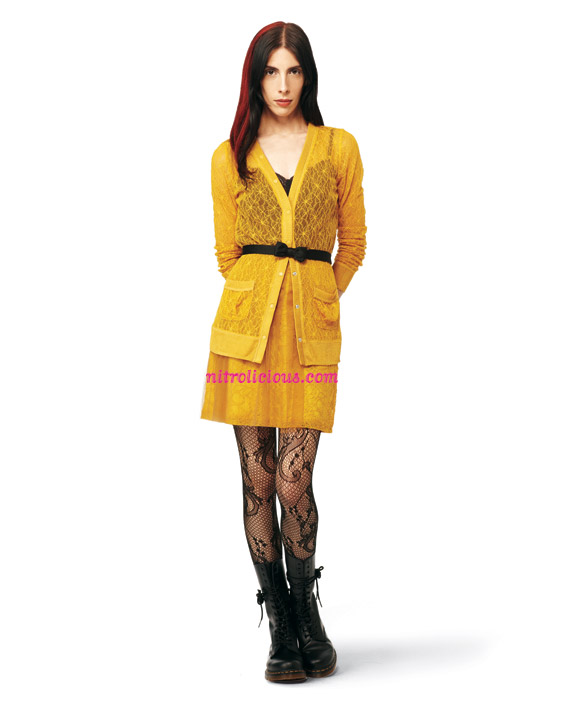 Lace Cardigan in Mustard, $29.99 / Lace Cami in Black, $19.99 / Lace and Tulle Skirt in Mustard, $29.99 / Bow Belt in Black, $12.99 / Lace Tights in Black, $12.99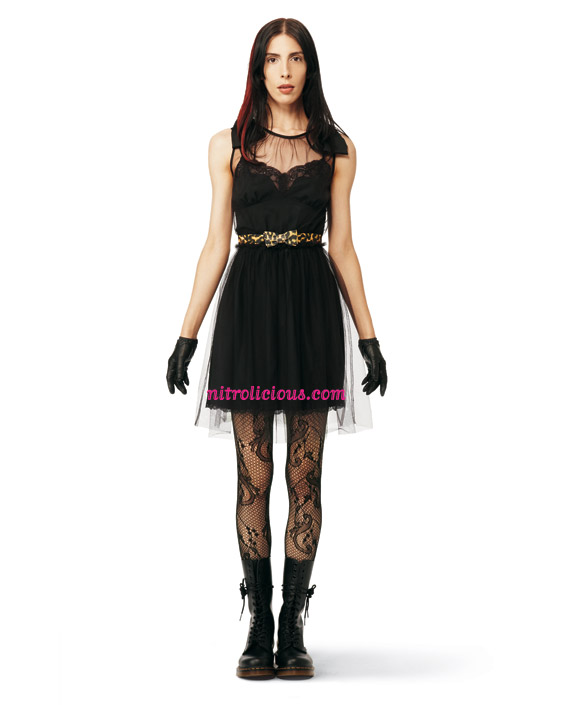 Lace Slip Dress, $39.99 / Lace Tights in Black, $12.99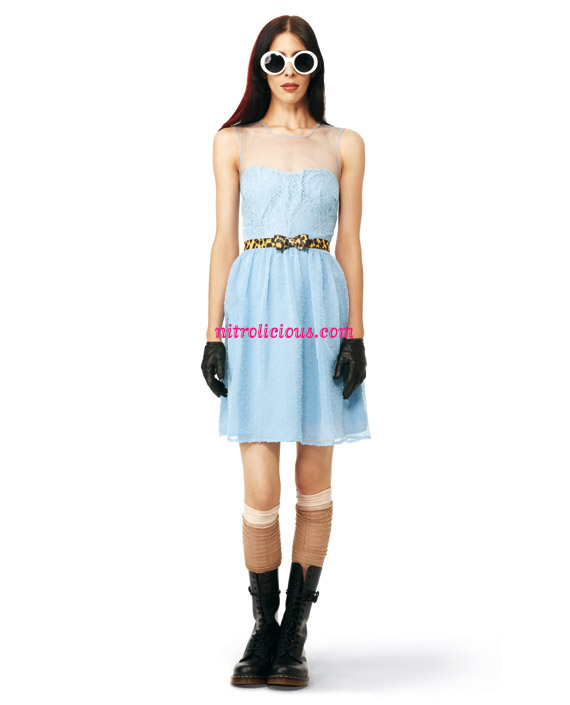 Swiss Dot Lace Dress in Blue, $39.99 / Bow Belt in Yellow Leopard, $12.99 / Cut-Out Knee Highs in Tan/Peach

Lace Tee in navy, $16.99 / Asymmetrical Cardigan in gray, $44.99 / Lace and Tulle Skirt in navy, $29.99 / Bow Belt in yellow leopard, $12.99 / Cut-Out Knee-Highs in tan/peach, $9.99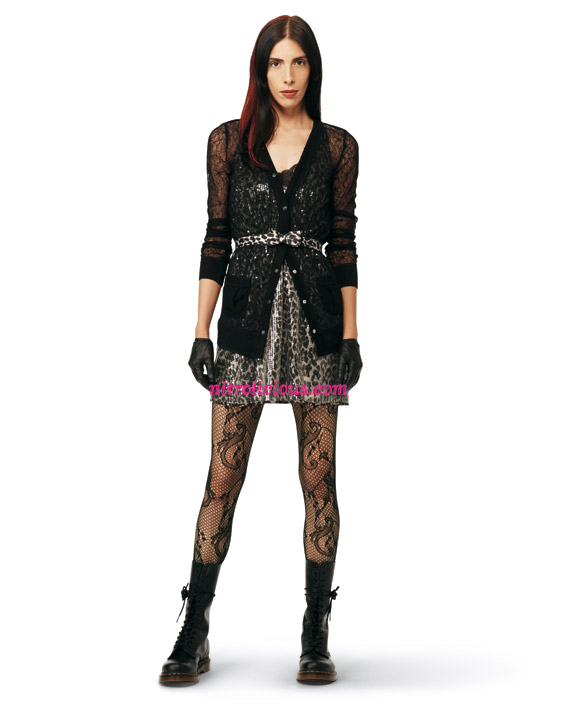 Sequin Dress in Gray Leopard, $44.99 / Lace Cardigan in Black, $29.99 / Bow Belt in Gray Leopard, $12.99 / Lace Tights in Black, $12.99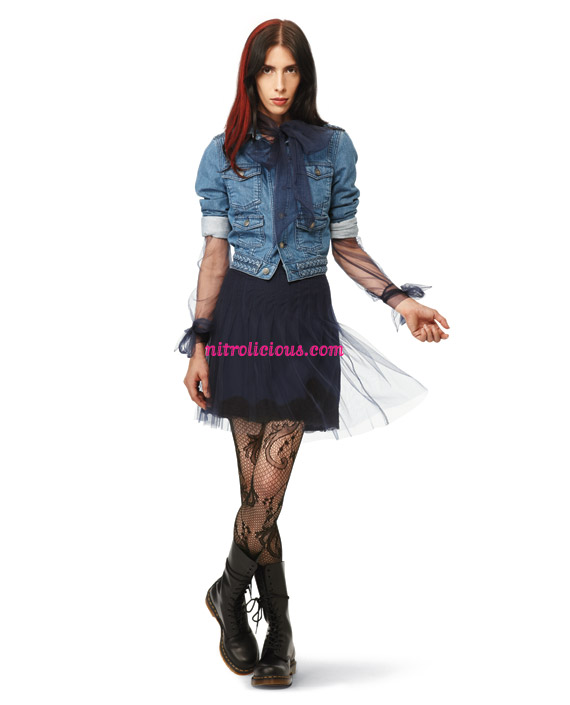 Denim Jacket, $39.99 / Tulle Bow Top in Navy, $24.99 / Lace and Tulle Skirt in Navy, $29.99 / Lace Tights in Black, $12.99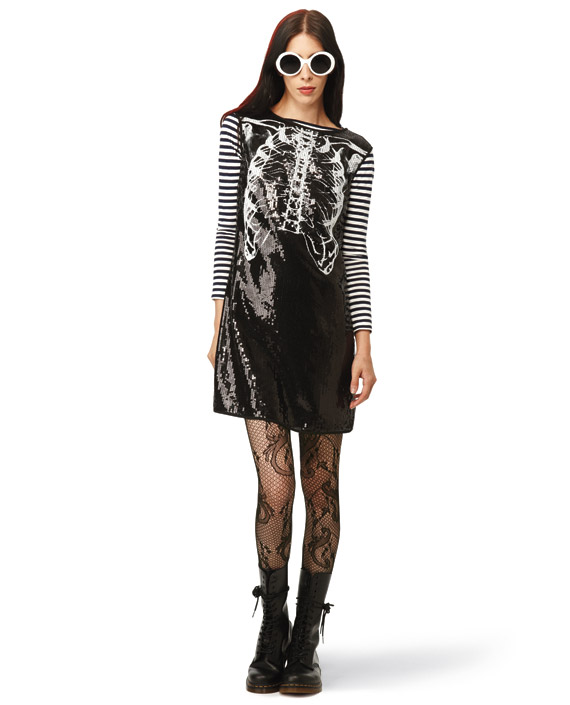 Sequin Rib Cage Dress in Black, $49.99 / Striped Tee in White/Navy, $16.99 / Lace Tights in Black, $12.99
[Didn't tag this since this dress has been featured liked a million times lol, everyone has this pic already.]
$78.0 BUY IT NOW 7hr 13mins

$11.7 0 bids 16hr 3mins

$85.0 BUY IT NOW 18hr 12mins

$1050.0 BUY IT NOW 14hr 30mins

$65.0 1 bids 15hr 9mins

$24.0 BUY IT NOW 15hr 37mins

$79.19 BUY IT NOW 15hr 41mins

$16.99 BUY IT NOW 15hr 53mins
disclaimer
Tags: