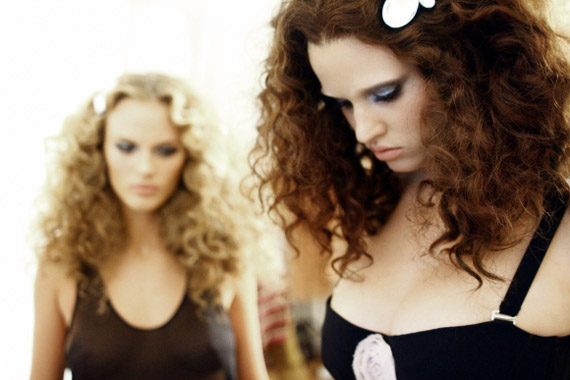 Have you gotten enough of Sonia Rykiel pour H&M news yet? It doesn't end quite yet on nitro:licious, reader lucy92 tipped me that Les Mads has photos from the behind-the-scenes of the ad campaign featuring models Lara Stone, Caroline Trentini and Anne Vyalitsyna and still pictures from the collection. WWD also got a preview of the collection before the launch event that will be taking place at the Grand Palais in Paris tomorrow, December 1st. I can't wait to watch the event live on hm.com/soniarykiel tomorrow at 23.000 CET!
"I wanted to show that I am very proud of this collection," Sonia Rykiel's daughter, Nathalie, who is president and artistic director of the fashion house, told WWD. "I also wanted to entice women who love our brand, but who may be hesitant to visit our boutiques."
The "Hollywood homewear" items takes inspiration from the main Sonia Rykiel line, "the lingerie pieces have been designed to convey a Parisian, feminine and playful image through coquettish lace, Fifties-style pink satin, crystals and flower appliqués, as well as striped microfiber for the sportier looks." Prices will start at 7.95 euros, or $12 at current exchange rates, for thongs, rising to 19.95 euros, or $30, for bras and 79.95 euros, or $114.5, for homewear items. The collection will launch in approximately 1,500 H&M stores across the globe, beginning December 5, 2009. The collection will also be available in 8 major Sonia Rykiel boutiques worldwide.
See all previous posts on: Sonia Rykiel pour H&M.
More pics after the jump…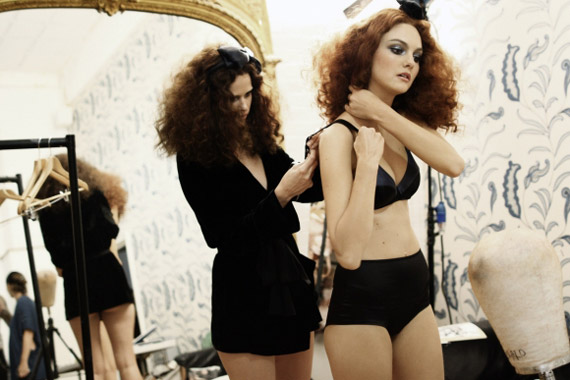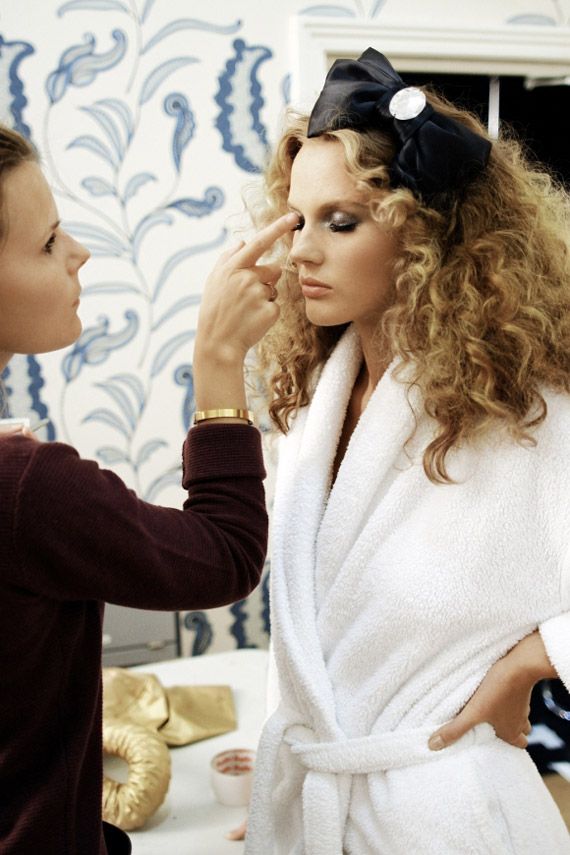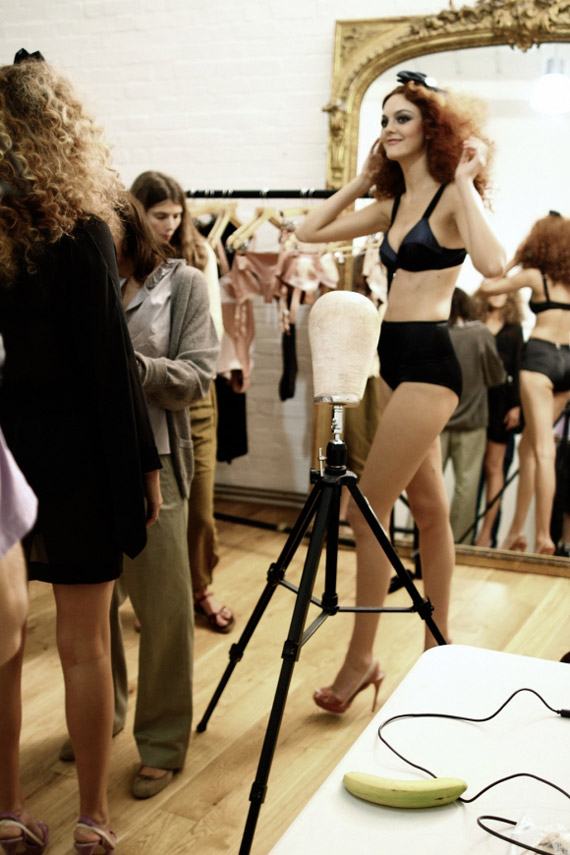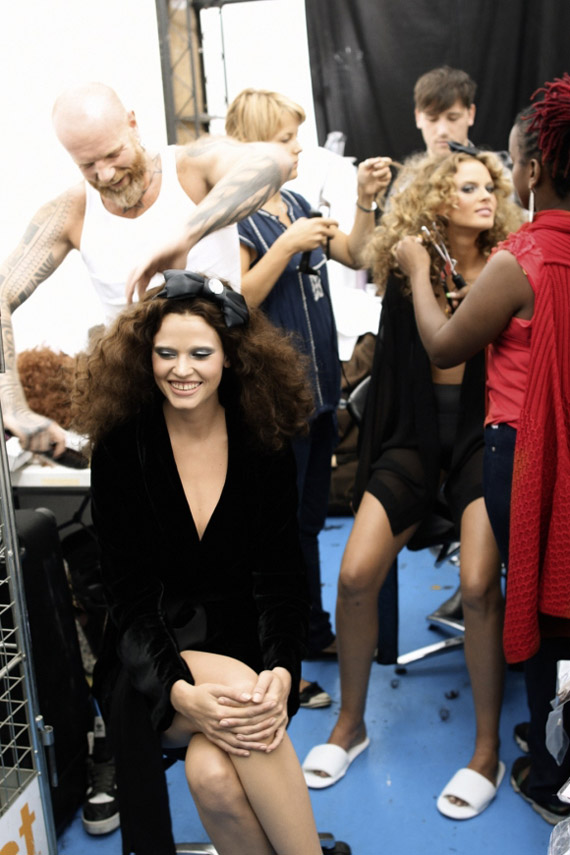 Photography: Dominique Maitre/WWD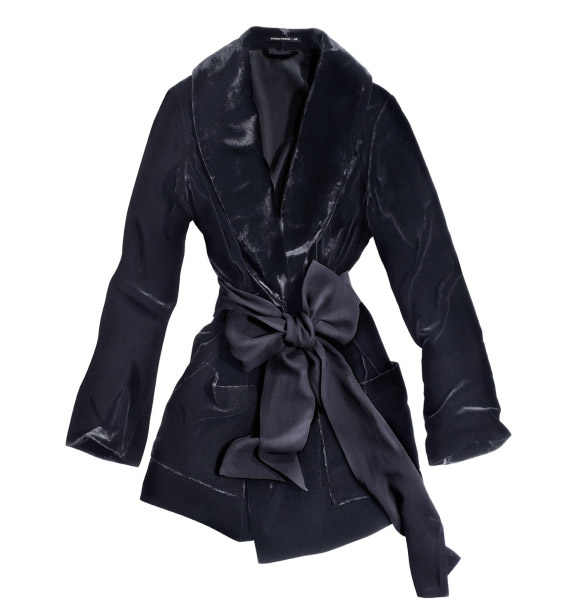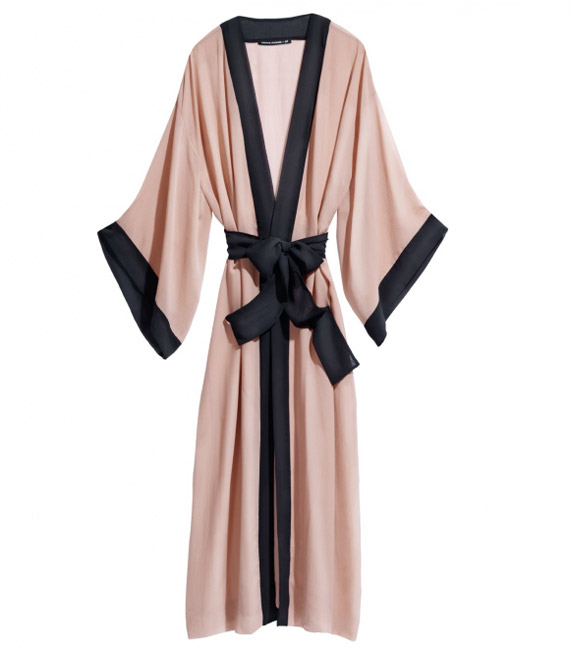 More pics on the next page…
Categories: celebrities fashion h&m
Tags: