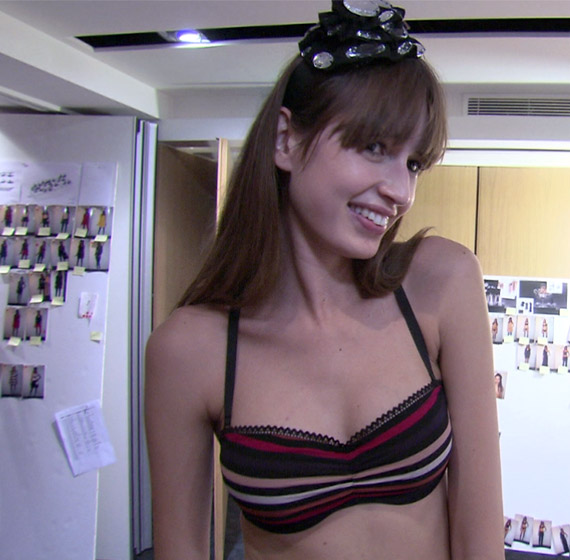 Happy Sunday, can't believe the long weekend is coming to the end already!
The Sonia Rykiel pour H&M launch event is scheduled to take place at the Grand Palais in Paris on December 1st and the lingerie collection will hit 1,500 H&M stores and 8 Sonia Rykiel stores on December 5th. Just got an exclusive behind-the-scenes video from H&M featuring stylist Camille Bidault Waddington, casting director Sarah Murray and models being interviewed and fitted before the big event. There will be 60 models at the party, can't wait to watch it live on hm.com/soniarykiel on December 1st at 23.000 CET! I need all the headbands, they're so amazing!
> Sonia Rykiel pour H&M Ad Campaign [Official]
> Sonia Rykiel pour H&M Paris Launch Event [Sneak Peek]
See all previous posts on: Sonia Rykiel pour H&M.
Watch the video after the jump…
Categories: celebrities fashion h&m
Tags: