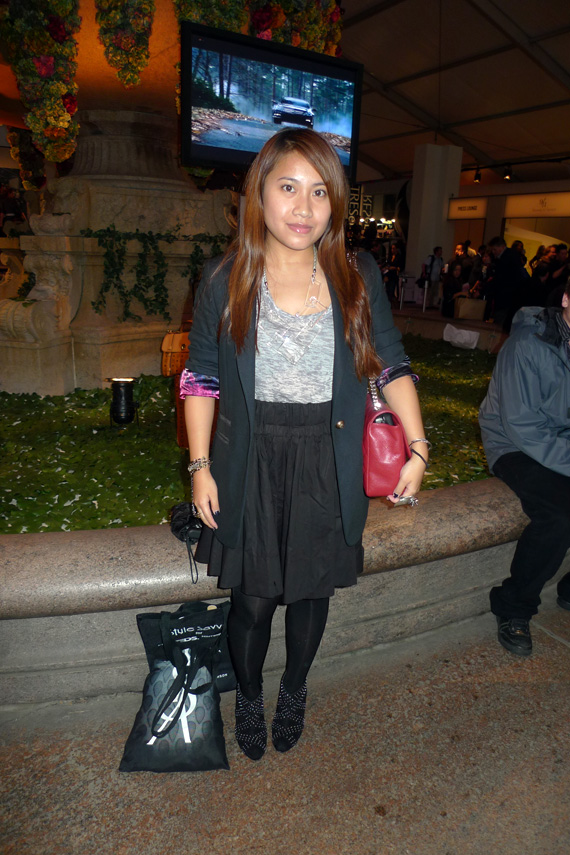 Friday, September 11, 2009
Without my partner in crime to help me take pics during New York Fashion Week was hell, I hate asking strangers to help me take pics. First they don't know how I like to be photographed, second it's kinda weird to ask if they can retake the photo if I didn't like ithaha, but I survived. The second day of NYFW, I finally made it to Bryant Park Tents, this season's displays were MCM trunks and handbags- so dope! For shows I made it to Charlotte Ronson and Monarchy (posts to come), like the first day, I missed a few shows and after parties. The weather was a dread, killed the mood.
More pics after the jump…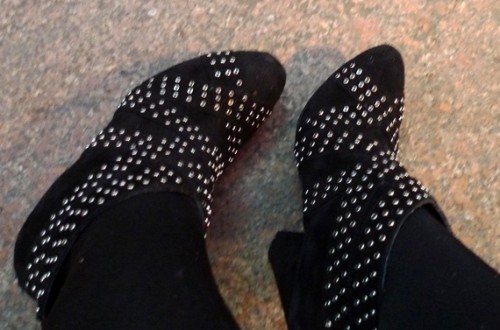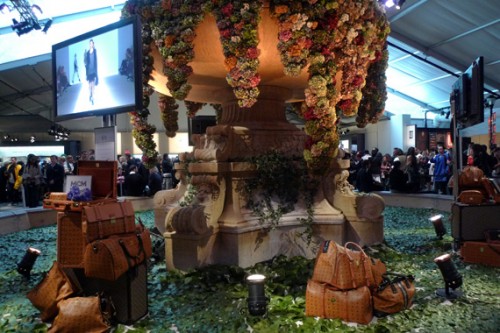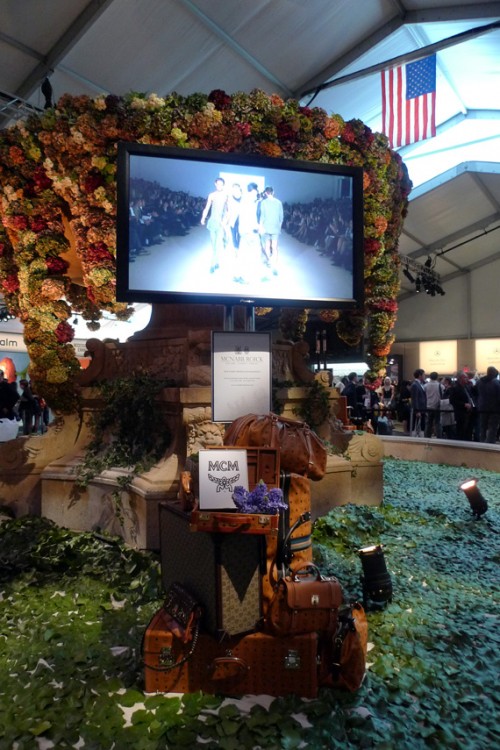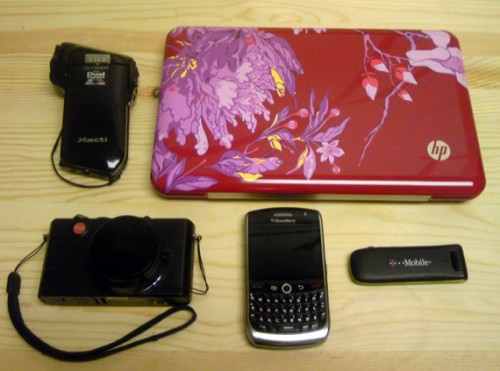 My blogging essentials during New York Fashion Week:
Sanyo HD Camcorder, Leica D-LUX 4, BlackBerry Curve 8900, T-Mobile webConnect USB Laptop Stick and Vivienne Tam x HP Mini 1000 Edition.
—-
Outfit: Rachel Rachel Roy Boyfriend Blazer, Forever 21 Burnout Tee, H&M Black Skirt, H&M Black Tights, Zara Eyelet Ankle Booties, Chanel Classic Bag, H&M Necklace, Marc by Marc Jacobs Spike Ring, Elizabeth and James Knuckle Ring and A(r)mor "Chilo" Bracelet Cuff + Ring.
Categories: fashion fashion week gadgets new york fashion week outfits
Tags: