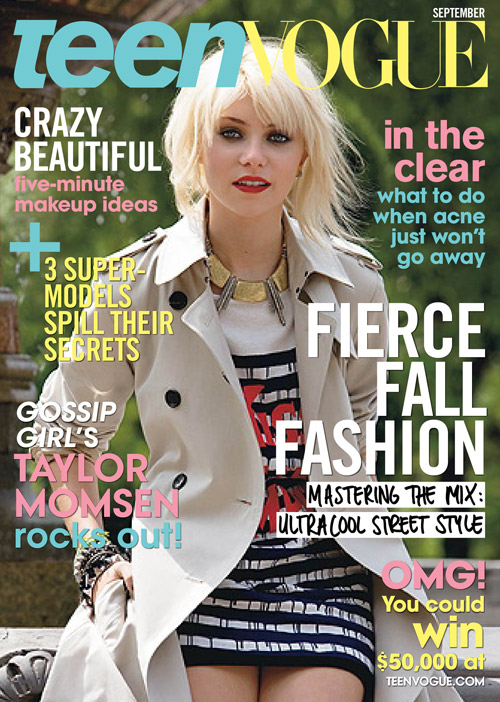 Gossip Girl's Taylor Momsen aka Little J is on the cover of the September 2009 issue of Teen Vogue. I would have never guessed she's only 16, she looks all grown-up but still super sweet and cute! In the shoot, she's rockin' some of my favorite brands: Louis Vuitton, Topshop and H&M. I'm feelin' her rock look, it suits her very well. I can't wait till season 3 of Gossip Girl airs when Little J takes the reign as Constance's new Queen Bee! You can check out more behind-the-scenes and video over at Teen Vogue.
More pics after the jump…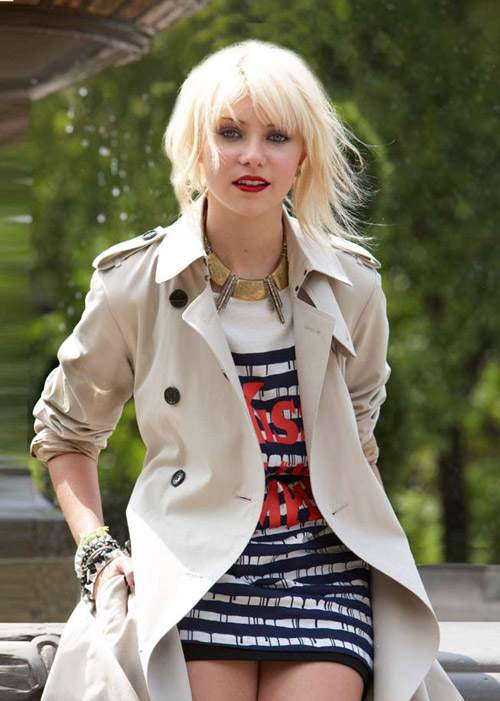 Little J rockin' a Topshop "Horror Girls" dress, cute!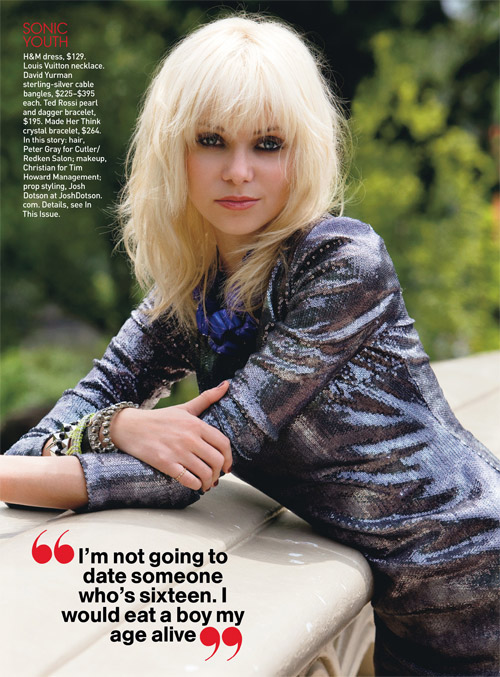 Lovin' the H&M Divided Exclusive dress!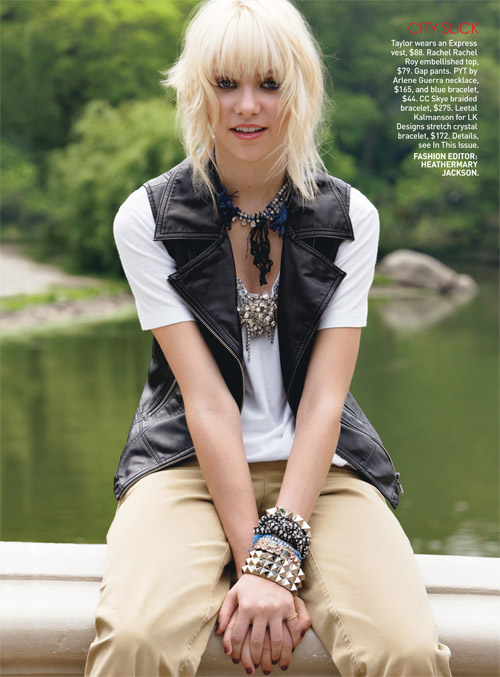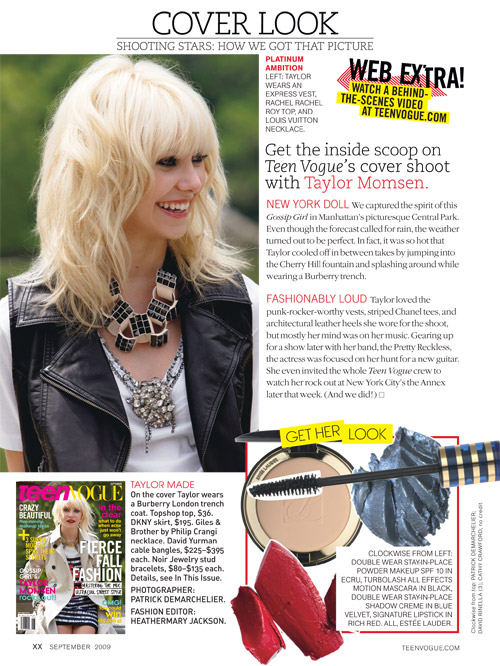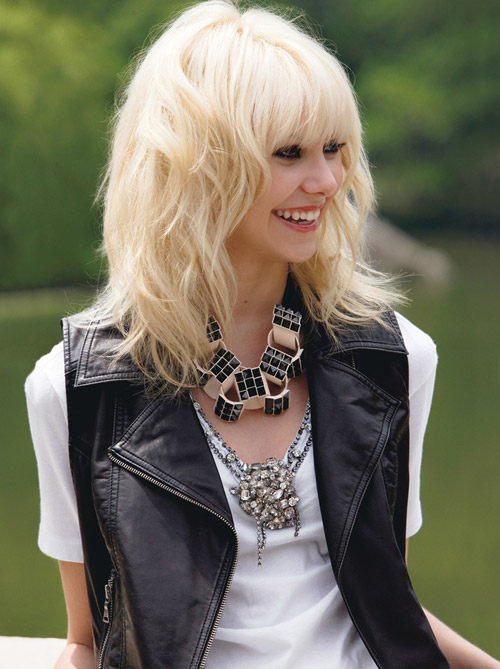 Love the Rachel Rachel Roy embellished top and Louis Vuitton necklace!
Categories: celebrities fashion
Tags: