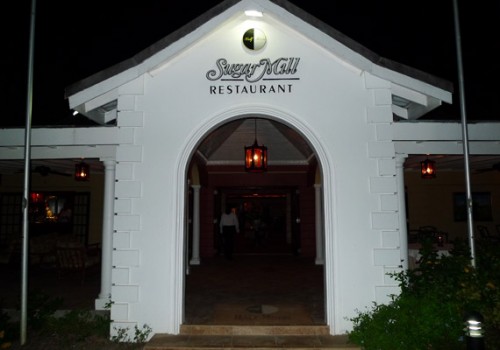 Monday, July 13, 2009
After a relaxing spa therapy at Fern Tree, I took a nap on Sunset Beach near my cottage and later that night I headed to The Sugar Mill restaurant which is part of Half Moon for dinner with Marcia McLaughlin (PR Manager, Half Moon). The Sugar Mill restaurant used to be a sugar plantation, hence the name of the place- the big water wheel is still there as a landmark. Monday night was a breezy night so sitting outdoor was perfect, the restaurant serves contemporary Jamaican cuisine with live music and a romantic setting. There was no one sitting in the dining room, everyone opted for outdoor dining that night since it was beautiful out. I also got to meet the maitre d', Solomon Gardener, who have been working there for over 40 years! Before visiting the restaurant I've heard many good things about it, it's said to be one of the best restaurants in MoBay. The Sugar Mill definitely lived up to its expectation, the menu had lots of great choices (I almost couldn't choose since they all sounded so yummy), the food was amazing and fresh, and the ambiance was great too. If you're visiting MoBay, def hit up this restaurant for some fine cuisine.
Many thanks to Voyage.tv for making this trip possible, stay tuned for more pics and Twitter updates throughout the trip! Voyage.tv is a new luxury travel site that offers original lifestyle programming that is available both online and in 20 million homes via video-on-demand.
More pics after the jump…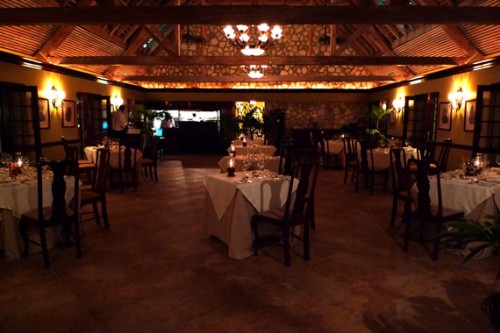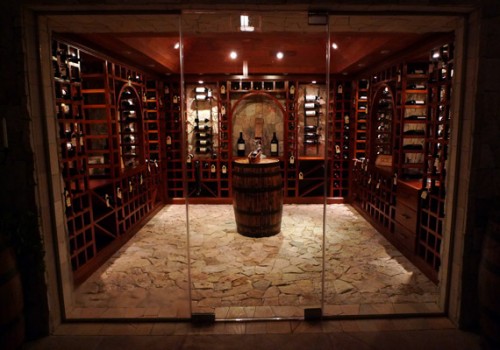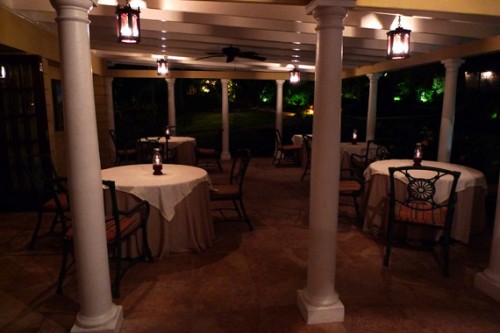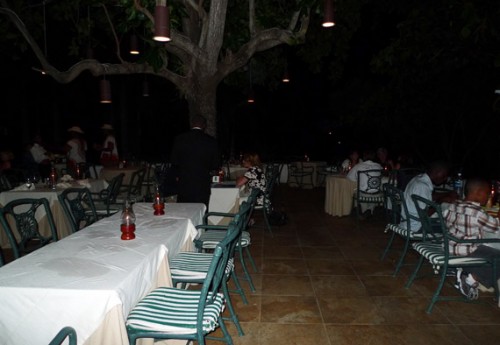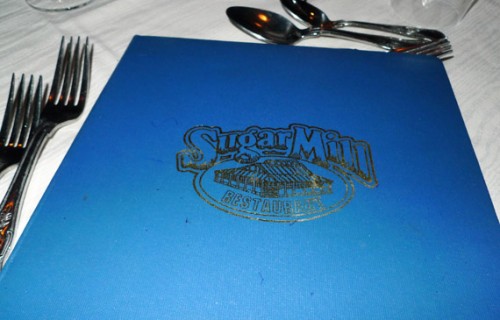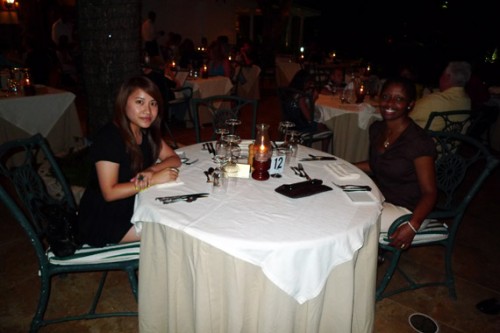 Me and Marcia, so great meeting you!

Bread and one of my fave festival! I kept asking for more festival lol!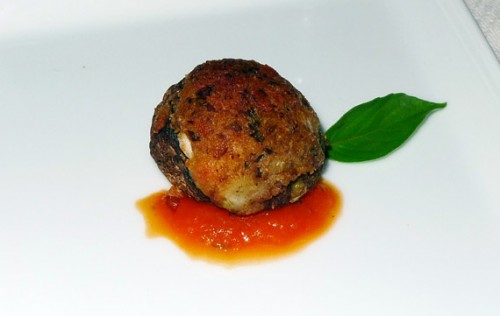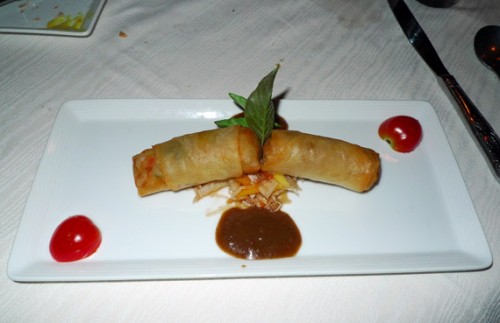 Jerked Chicken Spring Rolls ~ omg so good!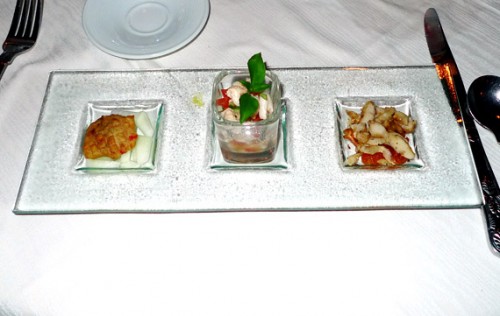 Trio of Conch ~ really good too!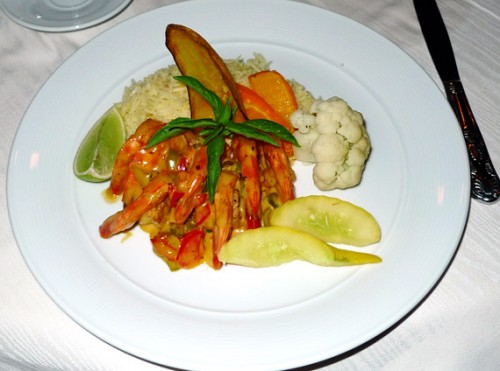 Grilled Shrimp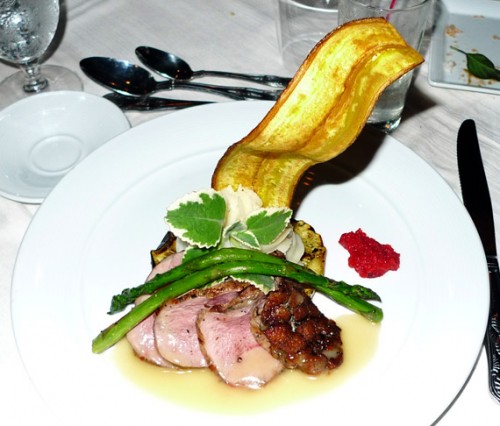 Jerked Smoked Duck Breast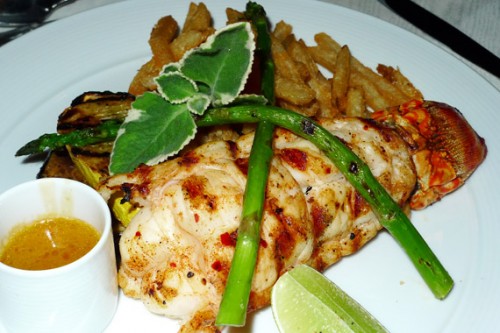 Grilled Lobster Tail ~ so good, lobster is so much better in Jamaica than in the States.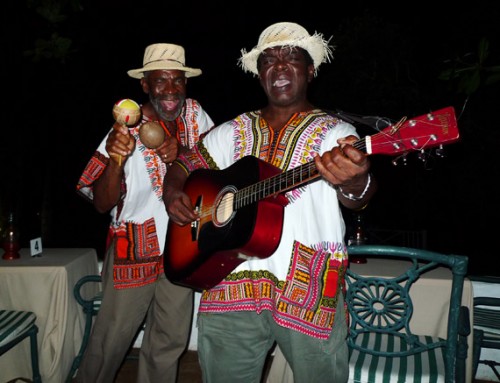 Live music!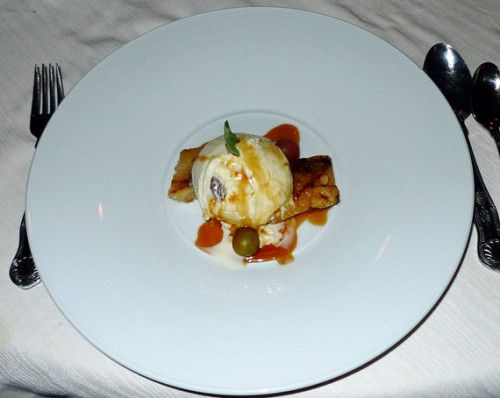 Pepper Grilled Pineapple with Homemade Rum Raisin Ice Cream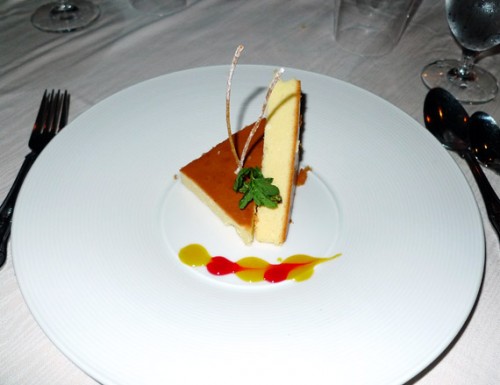 Mango Cheesecake

Marcia and Me after dinner

Back to Half Moon!
Categories: eats jamaica outfits travel
Tags: