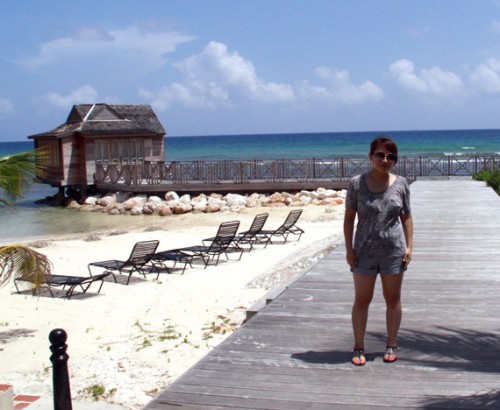 Monday, July 13, 2009
Yesterday, on my 2nd day in Jamaica I went on a tour of the Half Moon hotel with their in-house PR Assistant Diandra (more on that later but you can peep the video of the hotel at voyage.tv). Afterward, went to grab a quick lunch, then to Fern Tree Spa for a Ease-up Swedish Massage in my own ocean view cabana. Definitely needed one since I've been stressed and my neck, back and shoulder have been hurting from working on my laptop too much. The spa is one of the biggest in the Caribbean and is about 68,000 sq. ft (incredible!). It was breathtaking, relaxing and enjoyable. I loved every bit of it, the sounds of the ocean and birds were very relaxing and the 50 minutes went by quicker than I wished. I felt really relaxed and good after the spa. I've never experienced spa therapy like this, I don't think New York spas can top this experience! Definitely recommend everyone that visits Jamaica to visit this spa and get a spa therapy in the cabana, can't top this!
Many thanks to Voyage.tv for making this trip possible, stay tuned for more pics and Twitter updates throughout the trip! Voyage.tv is a new luxury travel site that offers original lifestyle programming that is available both online and in 20 million homes via video-on-demand.
More pics and video after the jump…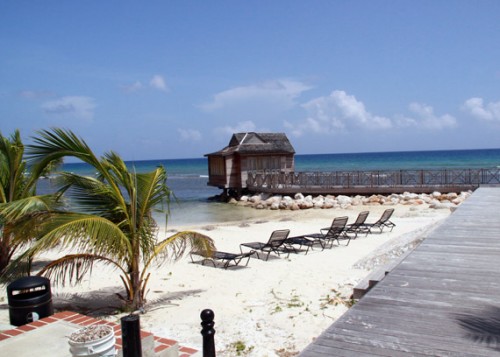 Amazing!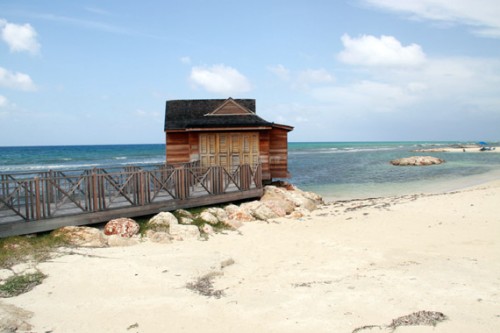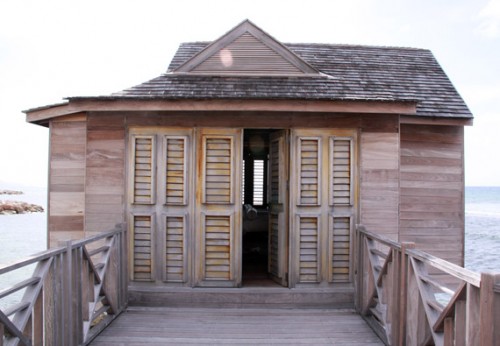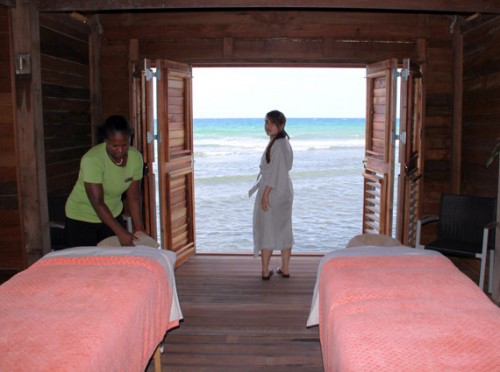 Getting a nice view before I get my massage!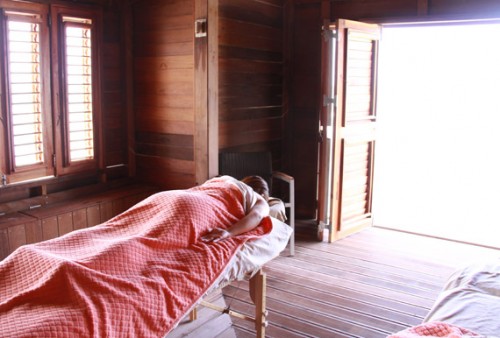 Getting situated for my Ease-up Swedish Massage:
This light-to-medium pressure massage employs long, gliding strokes and kneading to induce a deep state of relaxation. This massage relieves stress, tension and muscle aches and improves circulation and flexibility.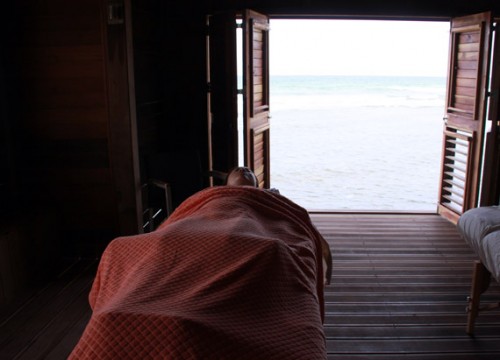 Relaxing…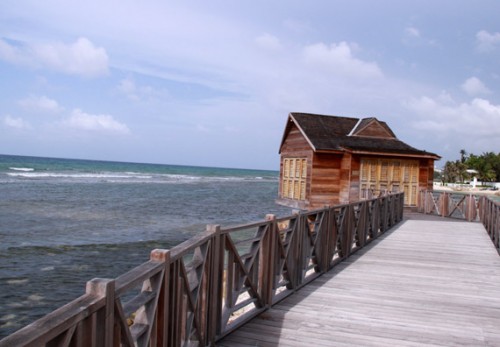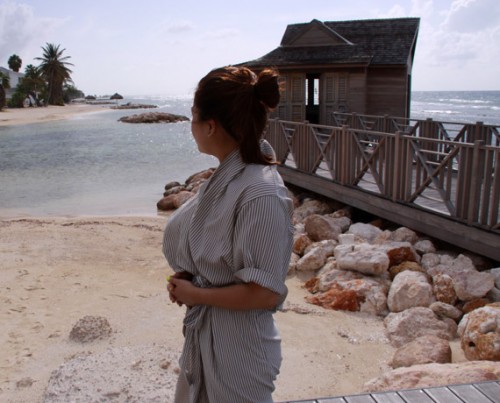 All done and fully refreshed!
Categories: beauty jamaica outfits travel
Tags: