Tweet tweet, earlier today I was chillin' at the Sunglass Hut Herald Square store trying out sunglasses for the launch of Social Sun. It was fun snappin' pics with Claw Money, Cory Kennedy and Sean Paul, did you see?
In case you didn't read the previous post about Social Sun, it is an in-store, experimental and interactive "photo booth", which enables customers to see themselves in several sunglasses styles at the same time, making "finding your cool" effortless. It provides users with the ability to email these pictures to friends, share on Facebook, or post on in-store flat screens for immediate feedback and reactions to their selected sunglasses. We all need a lil opinion on how we look in the sunglasses we pick sometimes right? I know I do! They also have the option of adding fun tag lines and captions to their image. I played around with it a bunch, video to come!
About an hour from now I'll be headed to the Sunglass Hut Herald Square store for a private launch party where Sean Paul will be performing! Invited guests will be gifted with the hot Claw Money x Sunglass Hut Sunglasses, it will not be for sale. Stay tuned for pics from the event, I'll be capturing every moment for you guys.
> Sunglass Hut "Social Sun" Launch Event w/ Sean Paul & Claw Money
More pics after the jump…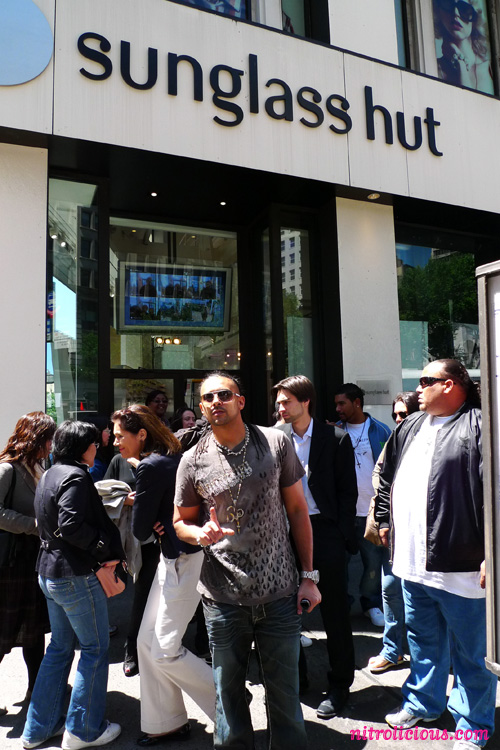 Sean Paul outside of Sunglass Hut attracting gurls to come in haha, jk!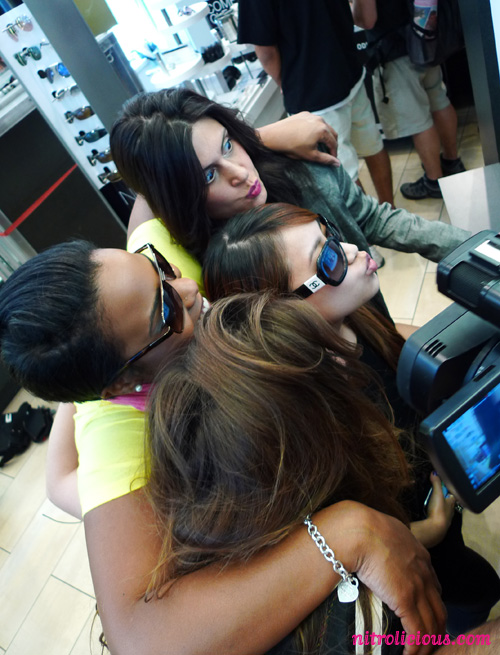 Claw Money, Me, Timberlee and Cory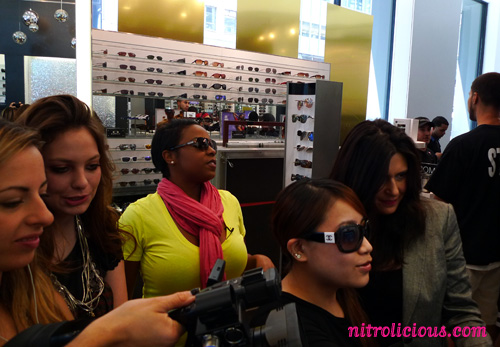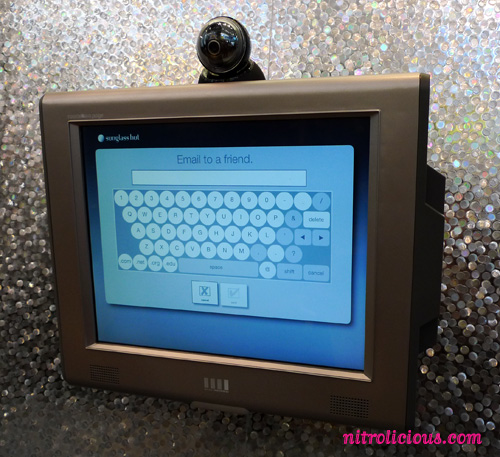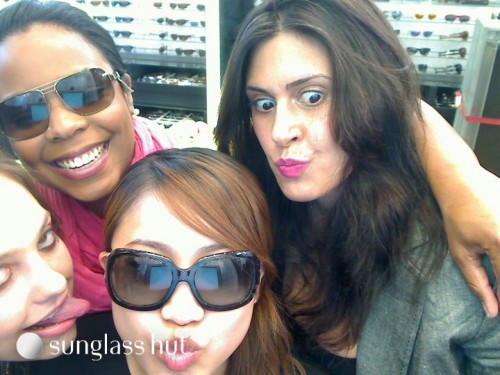 Here's how the pic looks like when you email yourself (Cory, Timberlee, Me and Claw Money)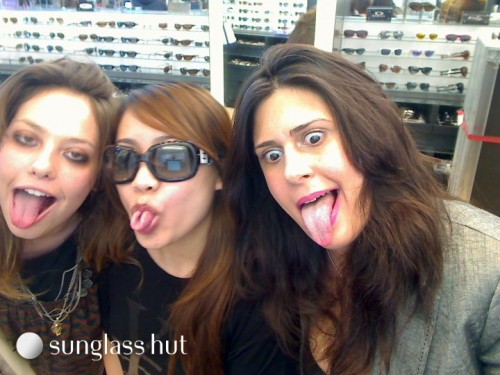 More silliness: Cory, Me and Claw ~ tongue action haha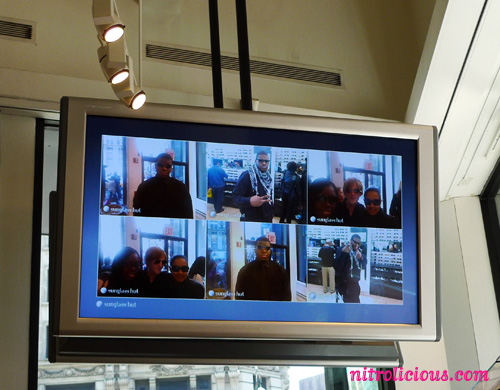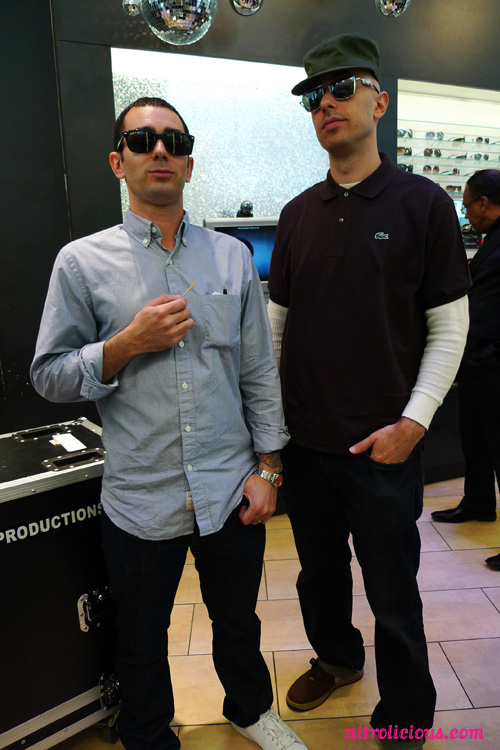 Matt Goias and Max Glazer pimpin' haha!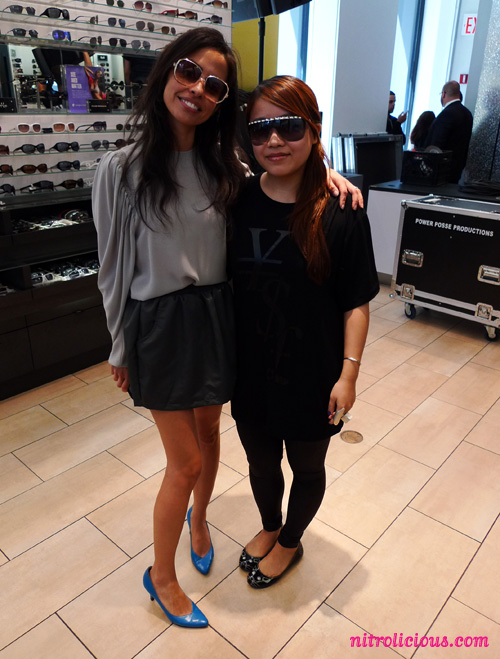 Pam and Me

Sean Paul pickin' out his favorite sunglasses, do you like these?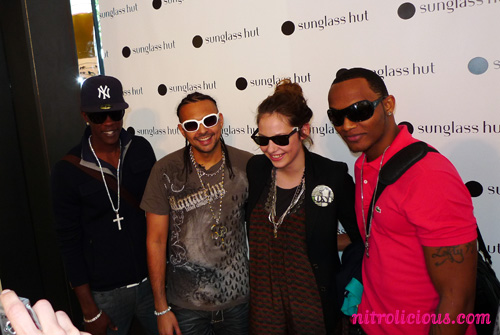 Laden, Sean Paul, Cory Kennedy and Leftside aka Mr. Evil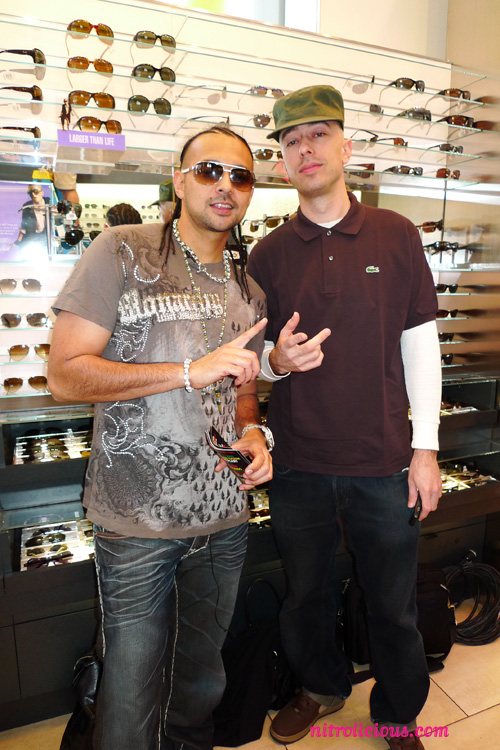 Sean Paul and Max Glazer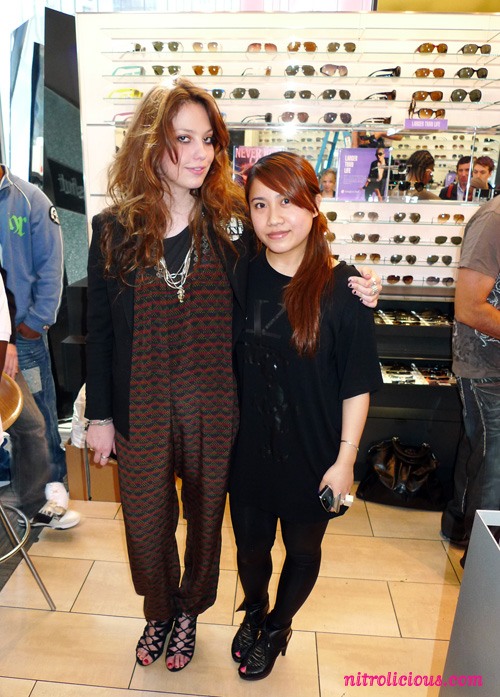 Cory and Me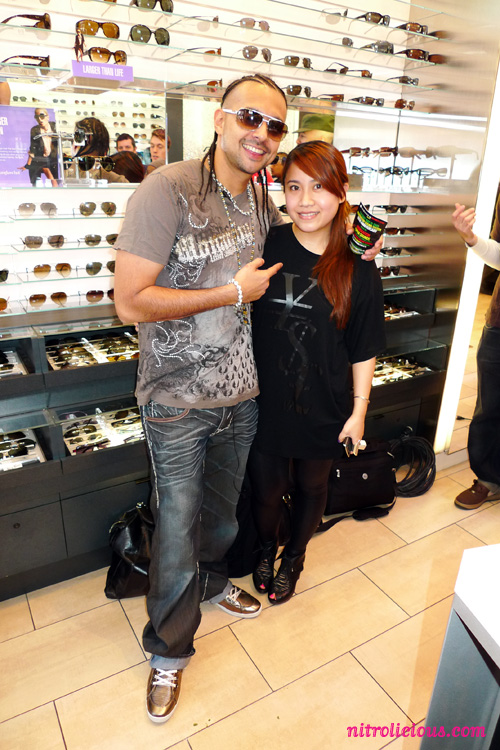 Sean Paul and Me 😉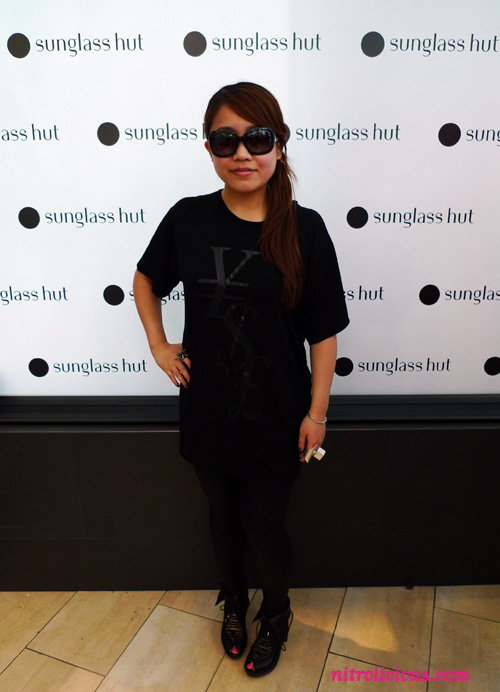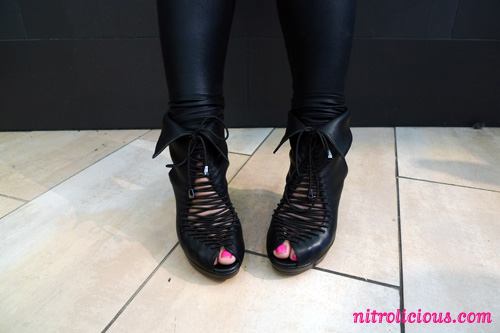 My Outfit:
Costume Dept. Global Currency Top (courtesy of Costume Dept.)
American Apparel Lame' Legging
Jeffrey Campbell Doo Lace-Up Peep Toe Shoes
H&M Rings/Marc by Marc Jacobs Spike Ring
Categories: celebrities entertainment/events jewelry/accessories outfits shopping
Tags: