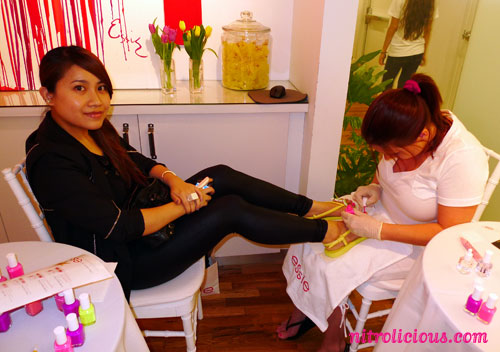 Photography: YM
Flip flops and pedicures with the hottest shades are a must for Summer, last night the ultimate team Havaianas and Essie kicked off the season with the perfect summer treats, an Essie pedicure, Havaianas new Fit Sandal, cocktails by NUVO and Baked by Melissa cupcakes to match the new Essie nail polish colors! Aside from the new Essie Neon Collection 2009 that recently released they've also previewed their upcoming Summer 2009 Collection which releases on June 1st. For my followers you guys should know I'm quite a nail polish fanatic, I'm loving the new Essie colors can't wait to try them all. Back in January I first wrote about the Havaianas Fit Sandal and last night I finally had a chance to get my feet in a pair, they're like flip flop slingbacks, so cute and comfy! Last night I decided to go with the yellow Havaianas Fit Sandal and matched it with the Essie "Flirty Fuchsia" from the Neon Collection, felt like Summer already!
More pics after the jump…

Getting ready to put on my yellow Havaianas Fit Sandal

Time to get the toes painted with Essie "Flirty Fuchsia" from the Neon Collection, thanks Michelle

Essie Neon Collection x Baked by Melissa Cupcakes, cute!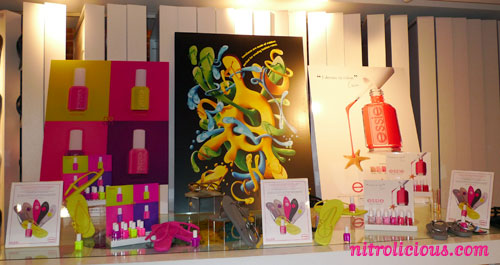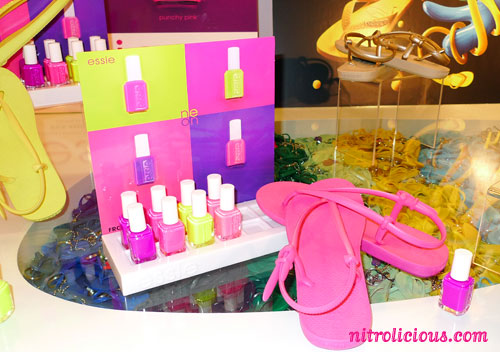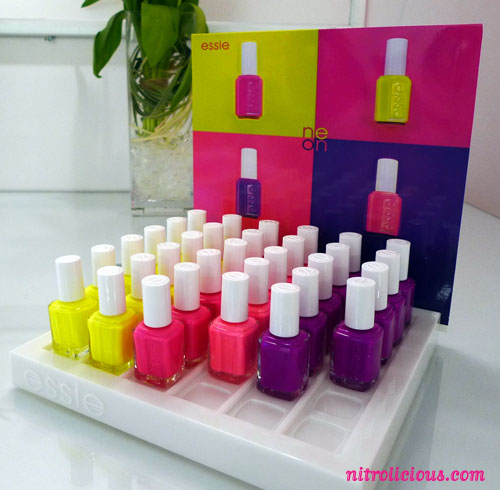 Essie Neon Collection 2009 is a limited edition collection
Funky Limelight (brilliant day-glo yellow)
Flirty Fuchsia (flaming hot magenta)
Punchy Pink (delicious berry icicle)
Perky Purple (electric boogie violet)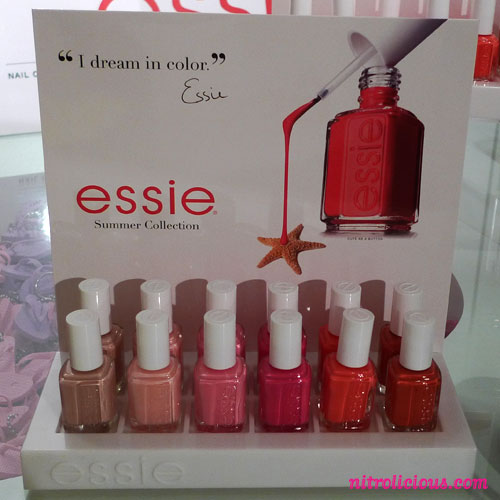 Essie Summer 2009 Collection, releasing June 1, 2009
Not Just A Pretty Face (naturally nude)
Luscious Lips (sultry pink)
Lovie Dovie (true flamingo pink)
Funny Face (provocative fuchsia)
Chubby Cheeks (sunset coral)
Cute As A Button (juicy persimmon delight)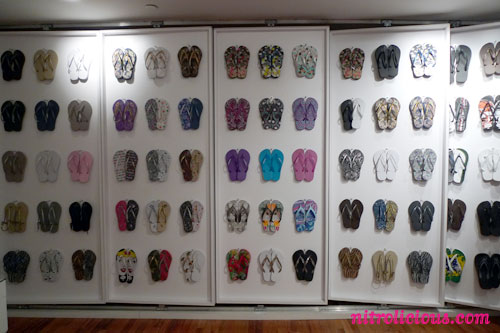 Wall full of Havaianas flip flops!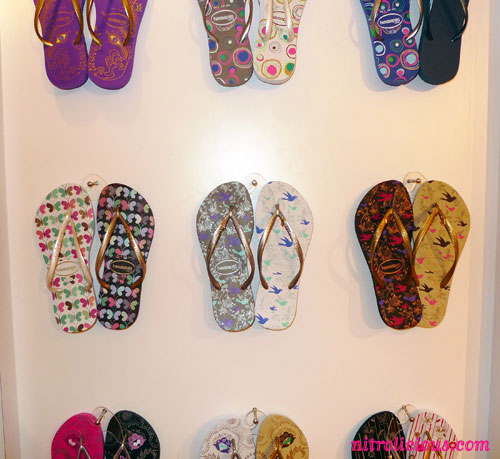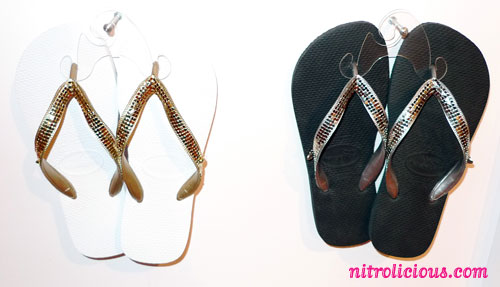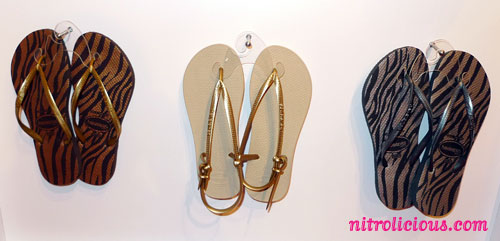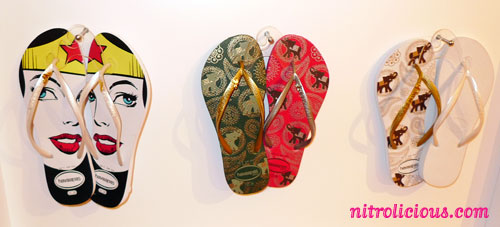 Loading...
Categories: beauty entertainment/events outfits shoes
Tags: