During lunch YM went by to check out the line outside of Topshop for me while I'm stuck at the office, the line was ridiculously long at 1pm. I guess everyone is taking an extra long lunch break today haha, did any of you guys call in sick or took a day off from school? It took him over 2 minutes to walk the entire line to get to the storefront. Madewell handed out coffee to shoppers waiting in line to "welcome their new neighbors". The newly opened Topshop attracted many people, the end of the line started on Crosby Street (near Grand Street) and went around Broome Street and finally wrapped around half of Broadway. According to the security and the number of shoppers waiting, total wait time was approximately 2 hours to get into the store. Not sure how the line is right now but I assume it won't be slowing down anytime soon, thank goodness I was able to shop yesterday! If you don't want to wait, you can always check out my posts on Topshop from yesterday. Anyone waiting in line today? Enjoy and let me know what you end up getting!
> Topshop / Topman Soho NYC Store [Full Look]
> Topshop Soho NYC VIP Shopping Event [April 1]
UPDATE: Just added some pictures of Sir Philip Green and Kate Moss at the Topshop Soho NYC opening! Kate was rockin' a green dress from her Topshop collection, she looks fab as usual. Love her!
More pics after the jump…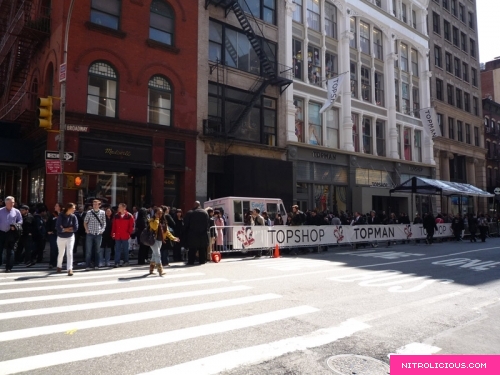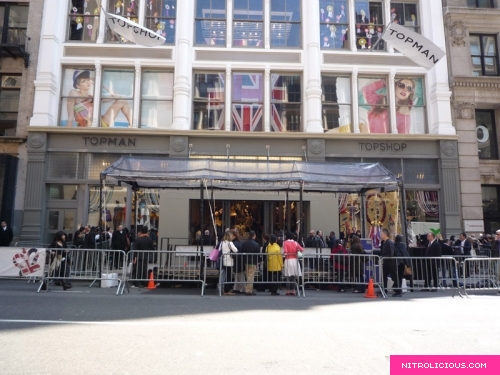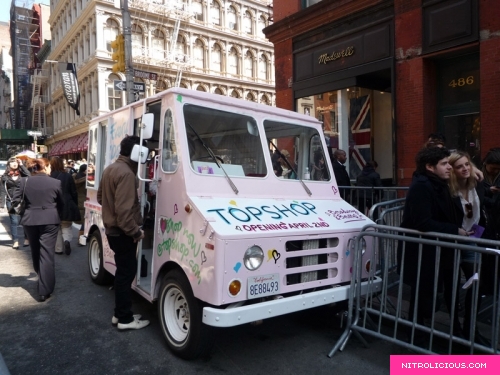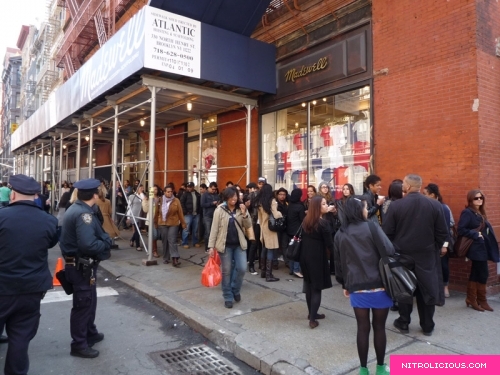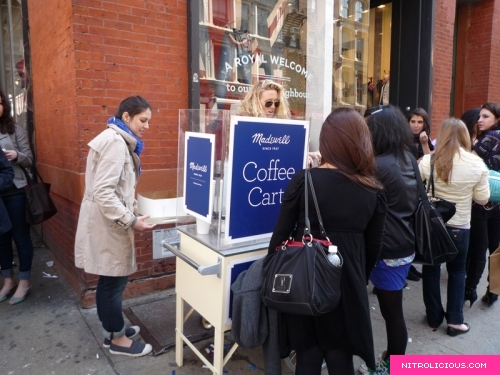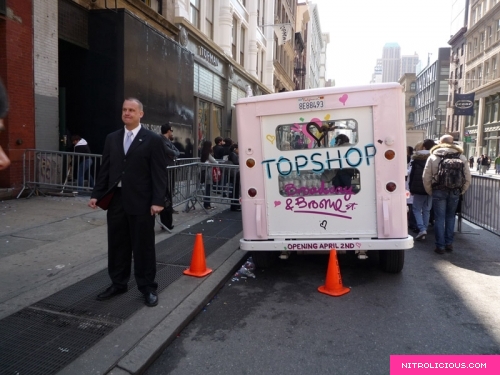 —-
Photography: Wire Image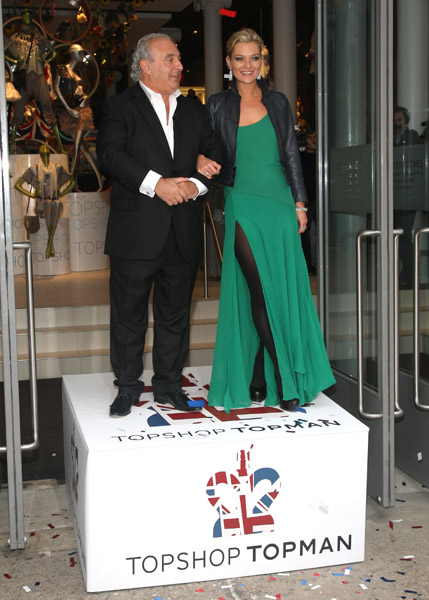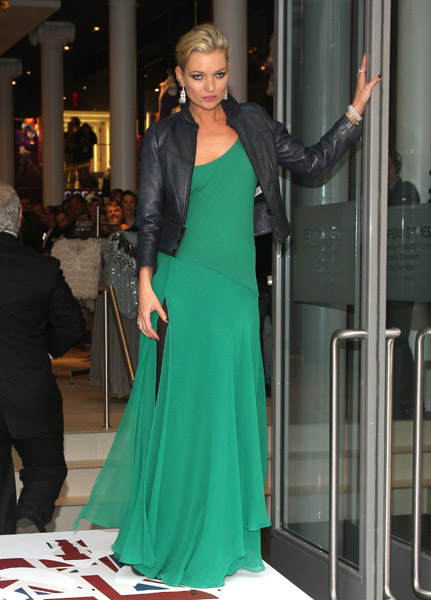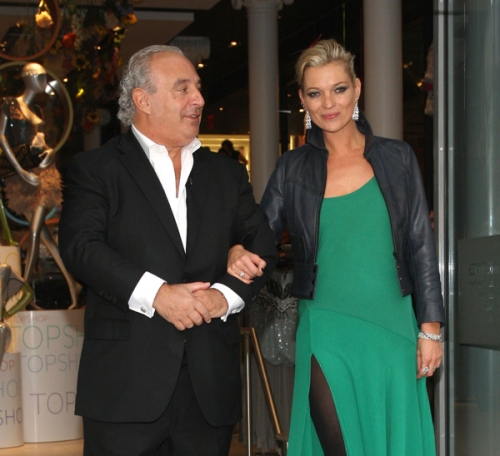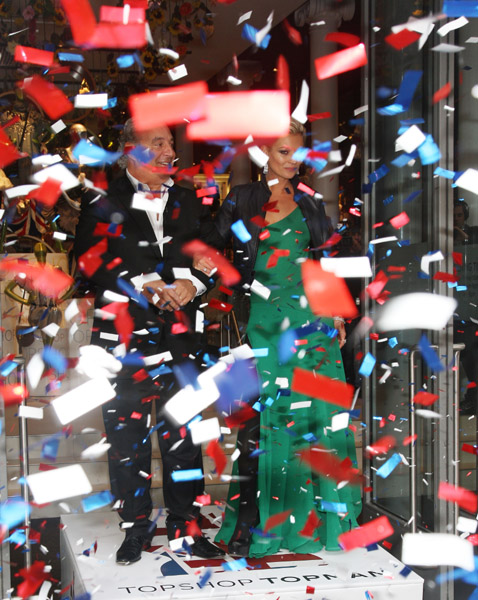 Categories: fashion shopping topshop
Tags: