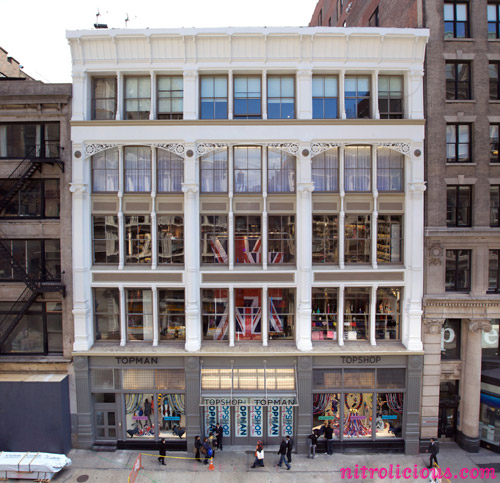 Photography: Jeff Thomas/Image Capture
Topshop / Topman
478 Broadway
New York, NY 10013
www.topshop.com
Today was a happy day, I was invited to preview the much awaited Topshop flagship in NYC before the opening. It was my first time stepping foot into Topshop, I was so excited my heart was pounding haha. Sir Philip Green was there the whole time meeting people, doing interviews and just chilling inside the store. All things aside the new Soho store is pretty mazing! Let's start from the outside, the windows were designed and conceptualized by British illustrator Jo Ratcliffe, he incorporated iconography reflecting the two worlds of fashion and the great British aristocracy. The store is four levels, taking up 25,000 sq ft. and will include the best of Topshop and Topman, including Kate Moss Topshop SS09 collection, Barbara Hulanicki for Topshop which arrives on April 28th, Topshop Unique, Topshop Boutique and capsule collections from London designers including Preen, Jonathan Saunders and Richard Nicoll, and the 3rd floor is a Shoe Lounge (OMG)! There is also a Style Studio on the shop floor serving scones and jam and helping customers with style dilemmas, and customers will be able to enjoy complimentary pampering from Make Up For Ever, Valley and Woodley & Bunny. As if all this isn't enough, they will also be providing complimentary Style Advisor providing customers with expert guidance on new trends. Can you handle four levels of craziness, I was dying walking through the store before. I was "oohing and ahhhing every time I saw something I liked, it was quite often haha.
Just a reminder that Topshop will be opened tomorrow, April 2nd from 11am-9pm, Kate Moss will be cutting the ribbon for the store opening alongside Sir Philip Green and Lady Green! To coincide with the store opening and release of the new Kate Moss Topshop SS09 collection, there will be four special pieces featuring prints from the Liberty design archive. For those shopping at the store opening, those who spend $100 or more will receive a free limited edition T-shirt emblazoned with a Union Jack crown motif. Be sure to use the gift cards that were given out from the Heartschallenger Van, they are redeemable on launch day only.
From 11am on opening day through 7pm on Saturday, they'll be providing great music for the customers, including The Rapture, Andrew Andrew, The Misshapes, James Murphy (LCD Soundsystem), The Whip and Late of the Pier. Go in shop, chill and have fun! For those that couldn't make it to the NYC store launch, Topshop.com will be offering free shipping for a week from April 2nd.
Topman photos are on page 6, for all the men on my blog be sure to click through to check it out! Enjoy the photos!
> Topshop Soho NYC VIP Shopping Event [April 1]
More pics after the jump (6 pages)…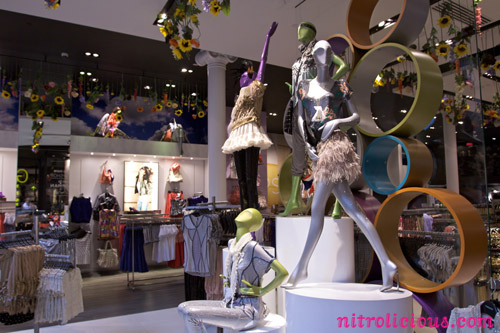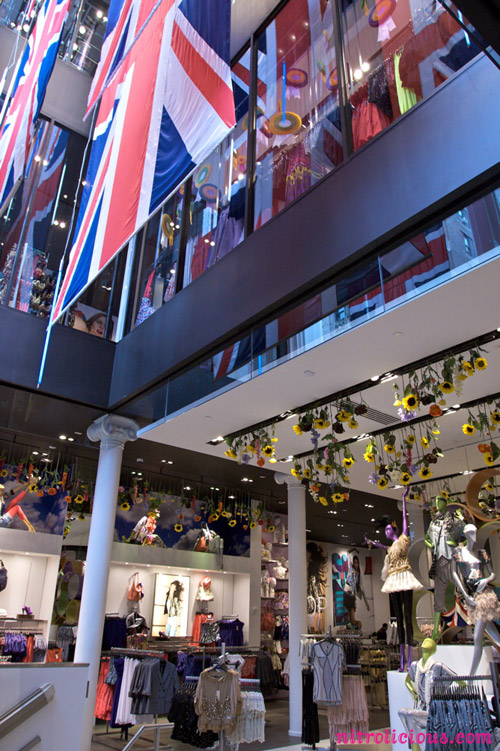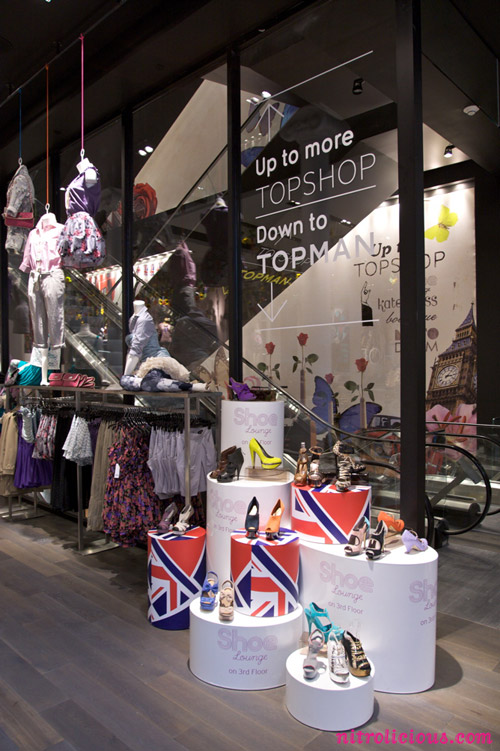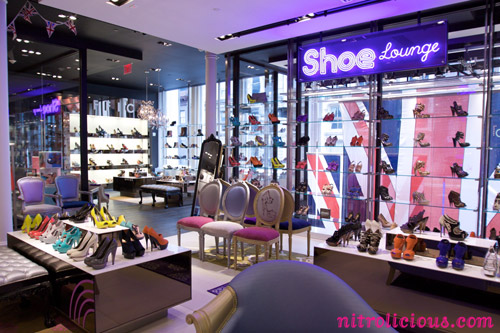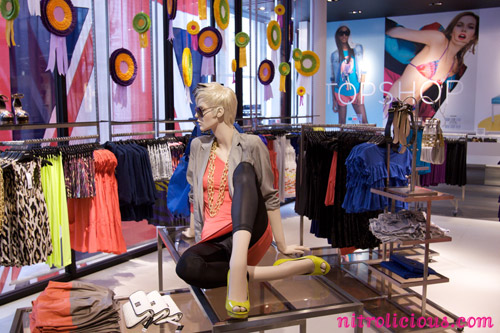 More pics on the next page…
Categories: fashion handbags jewelry/accessories shoes shopping topshop
Tags: