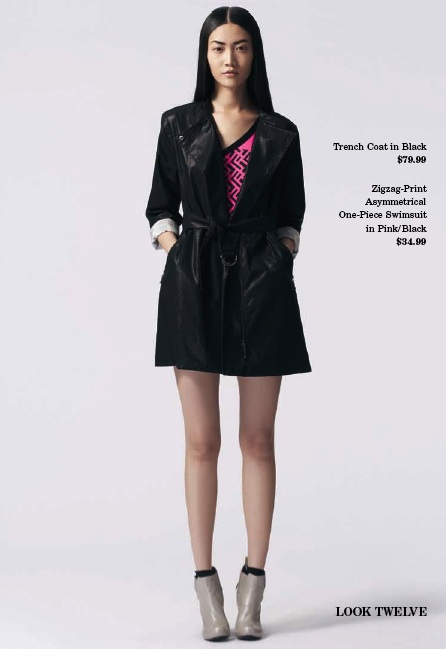 Back in November it was confirmed that Alexander McQueen will be designing a capsule collection for Target under their new fashion initiative called Designer Collaborations and in November we got a first look which got everyone hyped up to see more. Thanks to my lovely reader lucy92 for sending over images of the much anticipated McQ Alexander McQueen for Target lookbook, although its not all the looks its a good preview for now! In this preview there are only ten looks via Love Is A Battle Droid and Is Mental, looks like we'll have to be patient for the other pics to surface. Prices range from $19.99 to $129.99 and average about $50-$60 which is a bit pricey for Target but definitely cheap for McQueen. The collection is scheduled to release in March 2009, I can hardly wait- I can't wait to see the full collection! Do you love the collection so far?
McQ Alexander McQueen for Target will feature lightweight sweaters, skinny jeans, bubble dresses, slim skirts and cuffed shorts. Signature pieces include a coated cotton poplin black trench, a rock 'n' roll gray denim cropped studded jacket, a men's wear-inspired tuxedo blazer and a color-blocked one-shoulder dress with bubble hem. The collection also will include swimwear and cotton voile print scarves.

The collection has a muted color palette of black, white, gray and tan with accents of cobalt blue and bright pink. Studs and mesh give items an edge. For example, a chambray sleeveless shirtdress has stud detailing, there's a mesh wrap dress and an open yarn zipper cardigan. Graphic prints and silk-screen photographs give tunics, dresses and T-shirts visual interest. The Leila silk-screen T-shirt with a necklace collar was designed for The Duke Spirit lead singer, while other band members are immortalized on a sleeveless jersey T-shirt.

A sateen strapless pleat dress in a tattoo print of mermaids, dice and anchors is an example of McQueen's penchant for pairing feminine fabrics with tough details — in this case, a studded leather belt.
UPDATE: The collection is now available >> Shop: McQ Alexander McQueen for Target
More pics after the jump…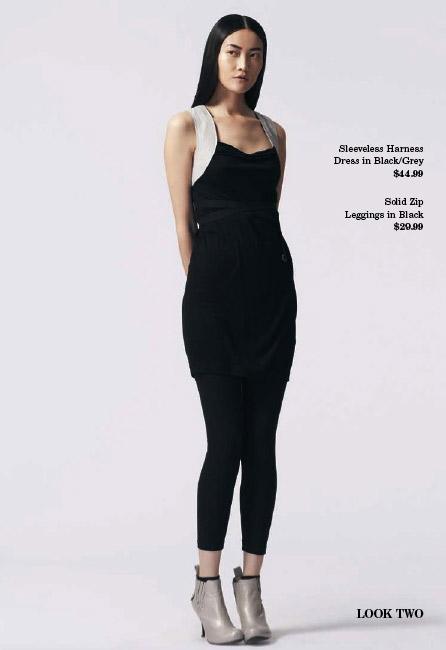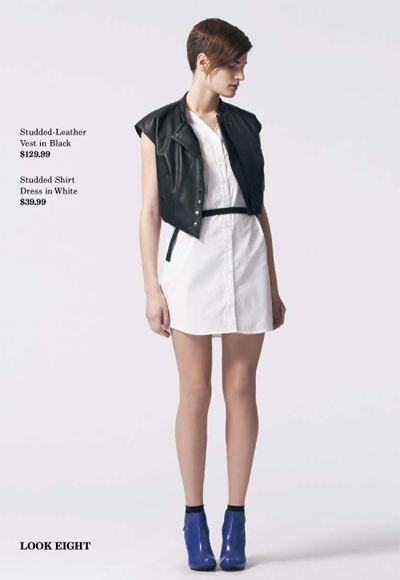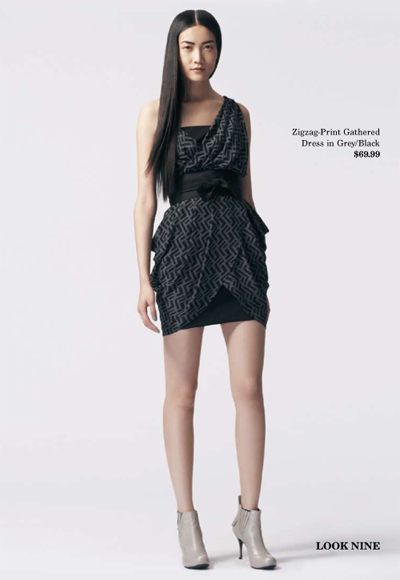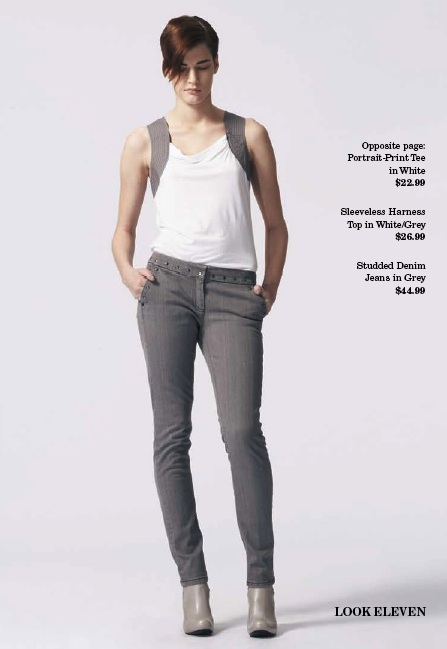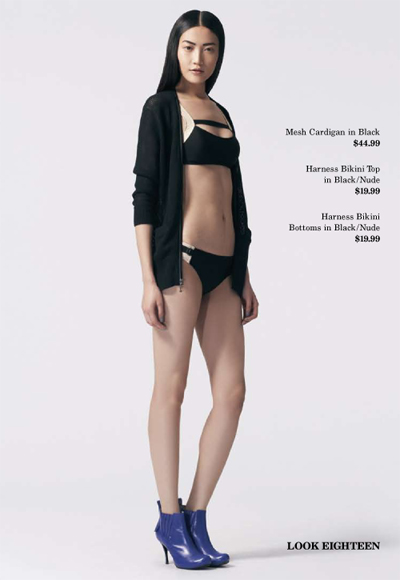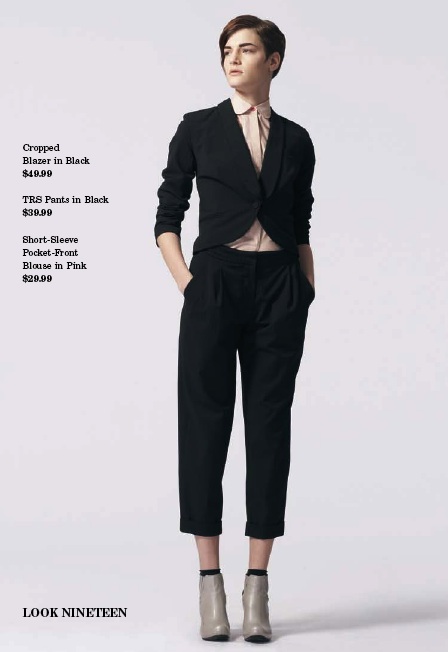 $16.99 BUY IT NOW 0hr 0mins

$59.0 BUY IT NOW 0hr 22mins

$19.99 BUY IT NOW 2hr 2mins

$62.99 BUY IT NOW 3hr 6mins

$69.95 BUY IT NOW 3hr 41mins

$9.99 BUY IT NOW 5hr 3mins

$49.99 BUY IT NOW 17hr 25mins

$23.49 BUY IT NOW 19hr 1mins
disclaimer
Tags: