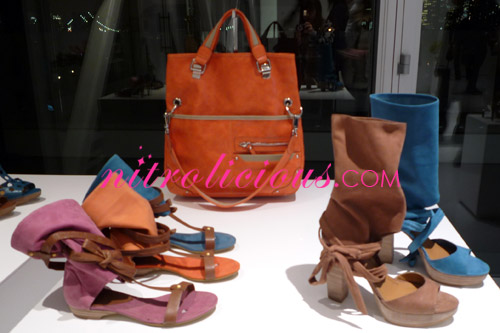 Earlier in August you've got an extensive look at the Nine West 30th Anniversary Spring 2009 Collection which will be releasing starting next month (January 2009). If you thought that was their full collection for the season, think again. Back in October I went to check out their collaboration with New Balance along with the Nine West Constellations Spring/Summer 2009 Collection at the New Museum. The collection consists of mostly neutral colors and pop colors like black, brown, tan, blue, pink and orange. Lots of fab sandals with ankle cuffs (love all of them), gladiator sandals, wooden heels and wedges, plaids, beads, studs, braids and sequins are big in their collection as well. I love love the sandal with ankle cuffs (pictured), they're really cute in person! Can't wait till they release, the collection starts releasing in February and March 2009!
Your thoughts on the collection? Are you liking any shoes?
More pics after the jump…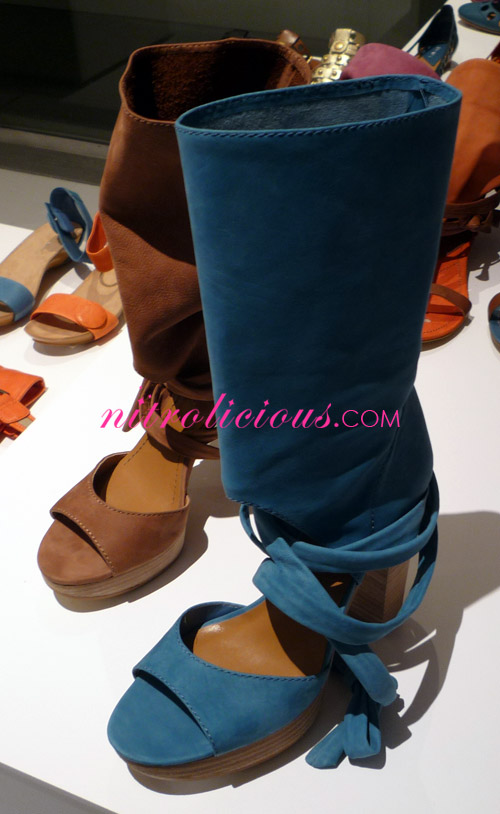 WANT!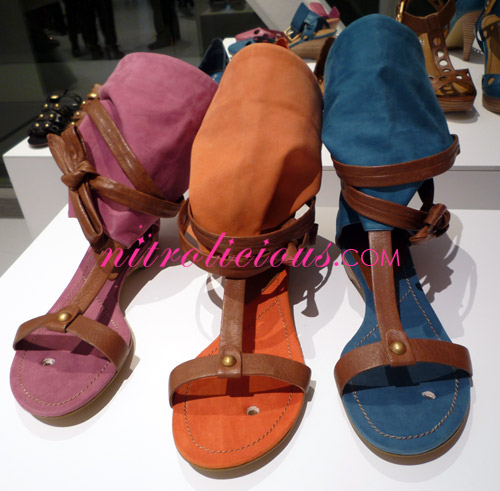 WANT!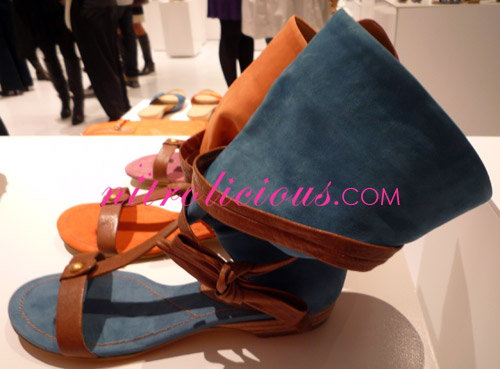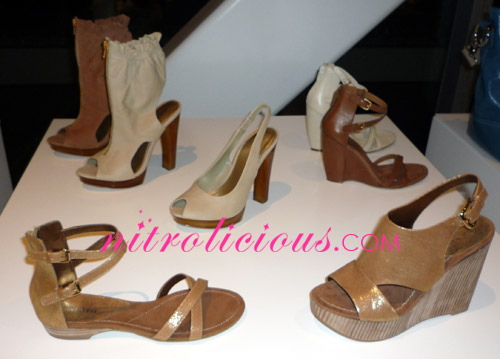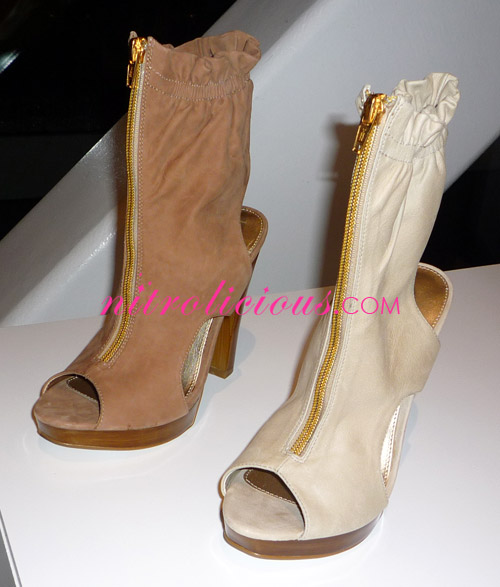 WANT!
More pics on the next page…
Categories: handbags jewelry/accessories shoes
Tags: