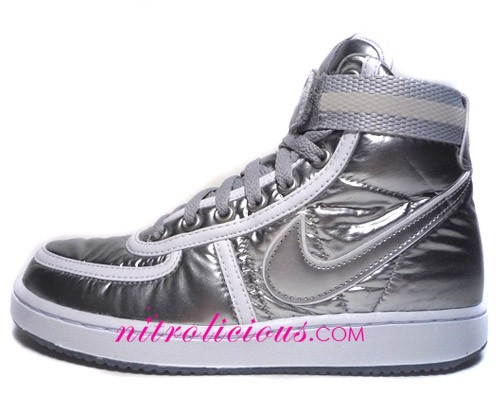 Release Date: December 2008
Last month I've showed you the "High Gloss Gold" pair of this Nike WMNS Vandal High Quickstrike and wore it to the Nike Sportswear 21 Mercer Street Block Party which got mad peeps hyped up about these. Last week this silver pair arrived, like the gold pair- it features a high gloss finish made of synthetic coated knit in silver with white detailing which was inspired by Moncler (the puffiness and high gloss material makes it look like a puffer jacket).
The Vandal High in the gold and silver colorways are a quickstrike for women with a limited run of 1500 pairs and will be available in women's sizes 5-12. It's also dropping in late December, and shortly after the release of the two quickstrikes, in February 2009 they go in-line to the masses in white, red and purple.
Super fabulous, I can't wait to rock 'em! Thanks to Laurel 😉 ! Stay tuned for more hotness…
More pics after the jump…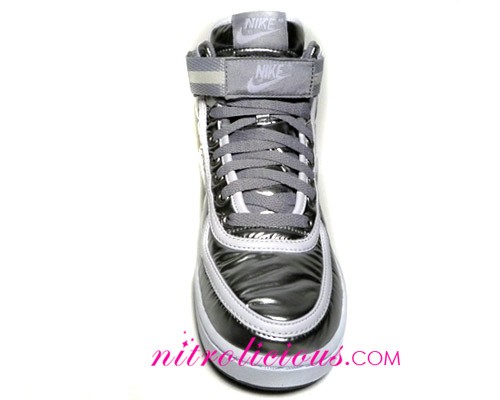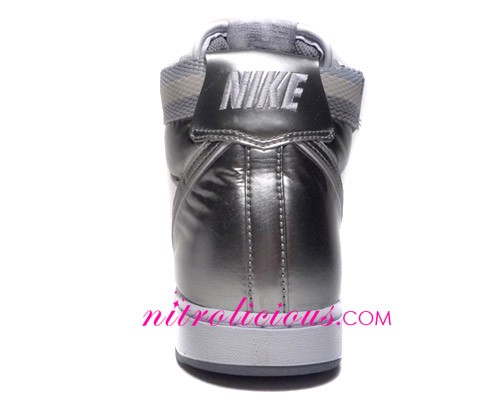 Tags: