Reebok and world-renowned graphic designer John Maeda present the third installment in their revolutionary collaboration, the Reebok Struccess. In their first collaboration, Maeda designed the Timetanium which was inspired by Time. His second design, the Emoretion, drew from Emotion. The third shoe is inspired by "Law 9 – Failure." Maeda says, "If you fail, keep trying – struggle to reach some form of success."
Using three of Reebok's state-of-the-art technologies, the InstaPump Fury as Professor Maeda's canvas, and his handwritten code that decorates the shoe's lining creates puddles of graphics all over the shoe.  With so many parts – from the pump to the carpet fiber to the Hexalite – it's a whole different animal.
Only 300 pairs of these electrifying sneakers will be available as of July 2nd for $200 but only a portion will be available on Reebok's website in the US. If you're feelin' these, get your credit cards ready because the first two collaborations were sold out within 24 hours!
Detailed pics and the video of Maeda describing his latest design after the jump…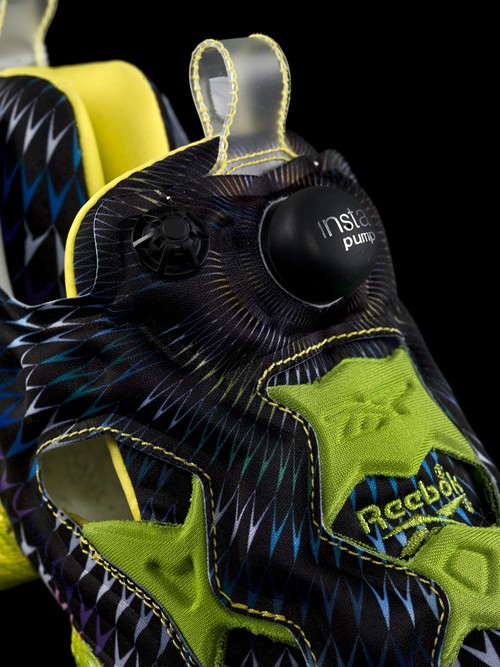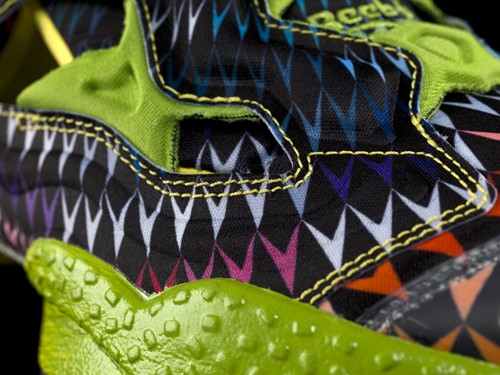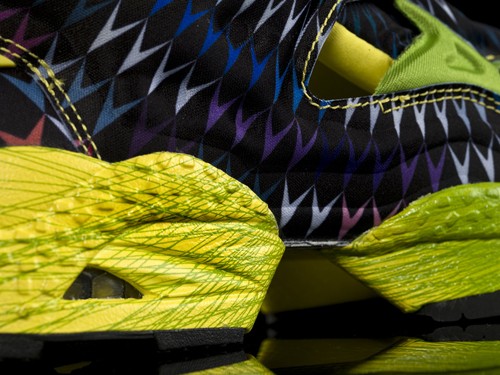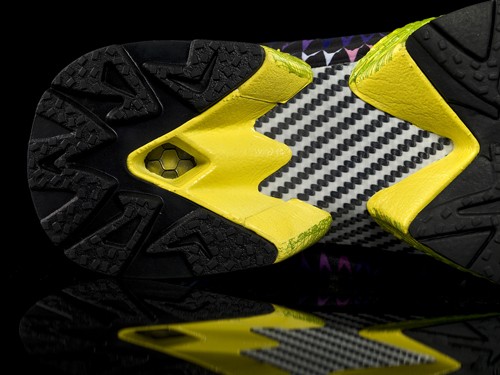 Categories: kicks
Tags: