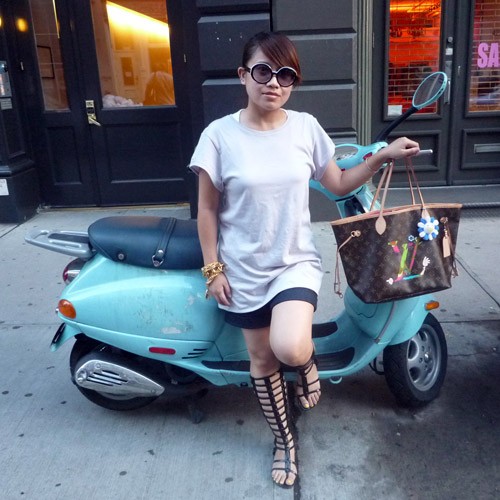 Yesterday was a packed day, had lunch with Lyn and Anna from adidas at Bread then off to run a few errands before heading back to the office. When I got back two packages arrived, one from Converse (thanks Keith) and another from Office Tramp (thanks Adriana) ~ more on that later. Then I headed out to visit my friend Helen and then off to dinner at Noodle Town, I was craving for some Minced Beef with White Rice ~ one of my favorite rice plates. I felt extremely tired b/c the weather was so gloomy and humid ~ I hate humidity!
More pics after the jump…
Lunch at Bread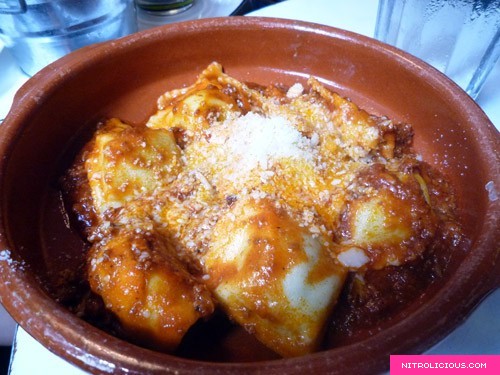 Yummy Ravioli I had…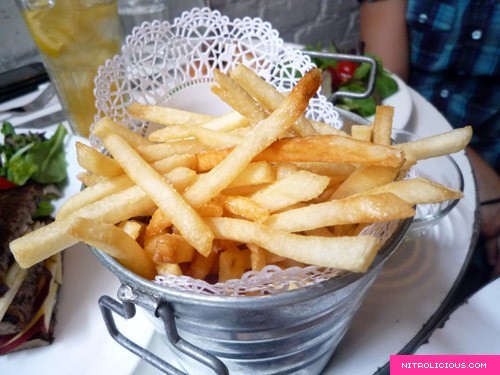 French Fries for the table, it was mad good….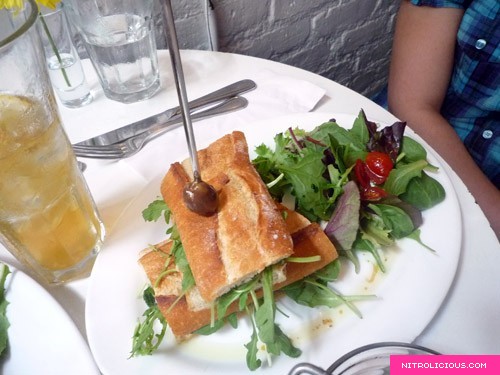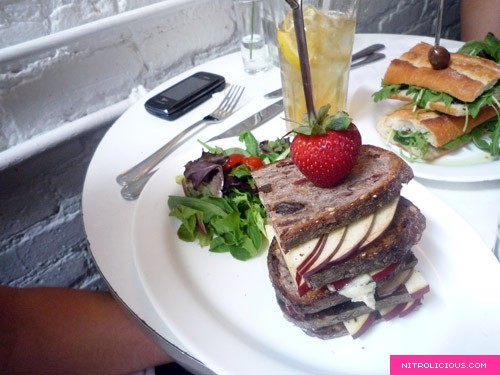 —
Dinner at Noodle Town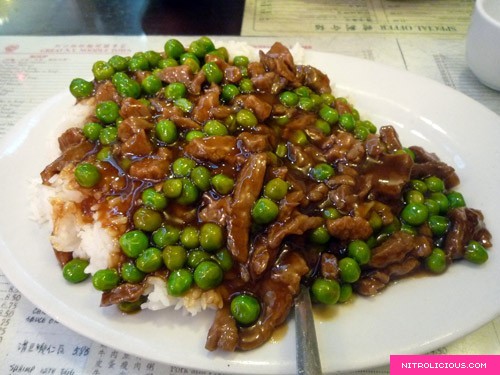 Minced Beef with White Rice ~ super yum!

Super HOT ~ Gold "Call Me" Chain Bracelet, luv it!
—
T-Shirt: adidas by Stella McCartney (courtesy of adidas)
Denim Shorts: H&M
Gladiator Sandals: Gift from Carla
Bag: Louis Vuitton x Murakami "LV Hands" Neverfull MM
Sunglasses: Chanel 5120
Bracelet: Office Tramp "Call Me" Chain Bracelet (courtesy of Office Tramp)
Tags: