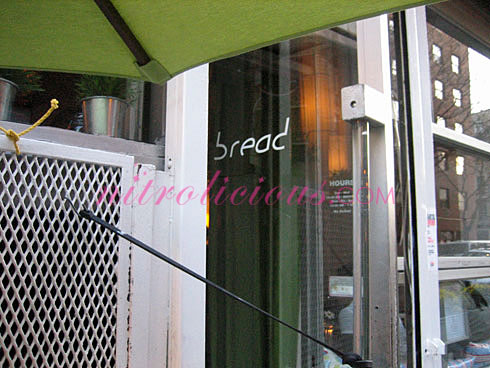 bread
20 Spring Street
New York, NY 10012
The Scene
This 34-seat cafe's raison d'etre is, as the name says, bread, and all that can be crammed between two slices and deliciously smooshed in a sandwich press. Neighboring Balthazar supplies the crusty building blocks for a dozen or so terrific combinations. The sardine sandwich was never high on my list of gourmand delicacies until I sampled this one, with tomatoes and big silvery Sicilian sardines all bound together with a slather of Thai pepper mayonnaise. It's on the menu along with brick-size bruschetta loaded with basil, zuchini and plum tomatoes, and other mildly odd sandwich combinations like wedges of ciabatta with prosciutto, Danish butter, and mozzarella, or white Mediterranean tuna with lemon-mint dressing. Here the sandwich contents tend to melt together in a precariously messy fashion; gobble them too quickly and the whole structure becomes unhinged, like a proper sandwich should. — Adam Platt
Came here for dinner last week after going to Nike iD, it was 2 blocks away. It's a very small Italian retaurant, very crowded and noisy. But the food was pretty good. My bro knows the Manager so we got hooked up with free desserts.
Peep the dishes after the jump…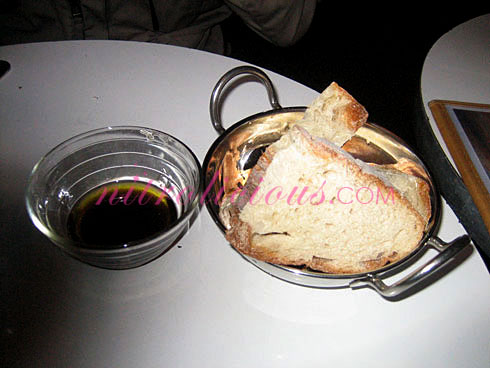 Bread with Olive Oil – on the house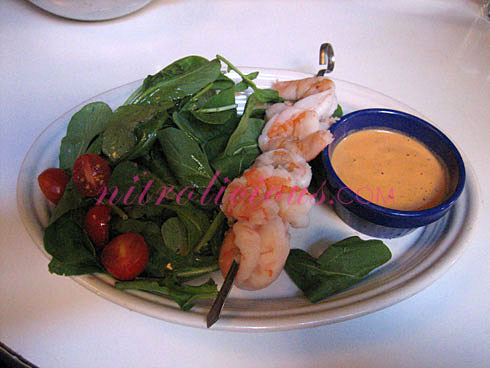 Spicy Shrimp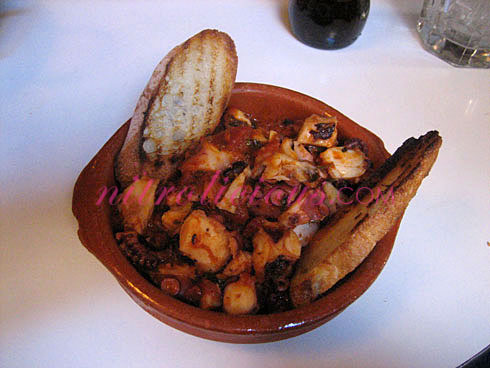 Calamari in Inzimino – my favorite dish there!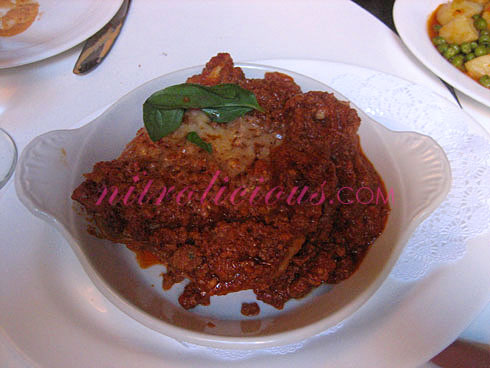 Lasgna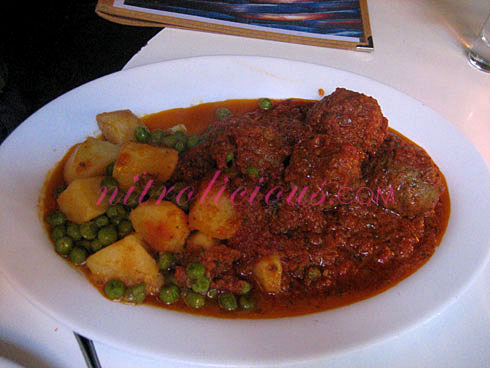 bread's Meatballs & Potatoes – this is their signature plate, pretty good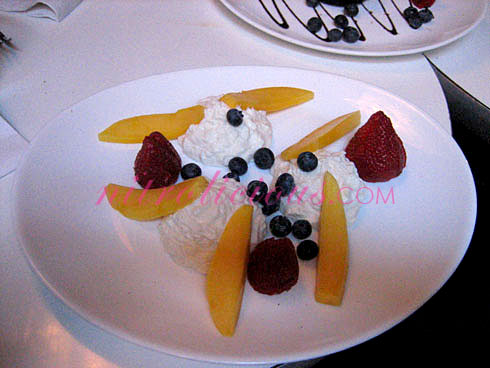 Ricotta Dolce with Seasonal Fruit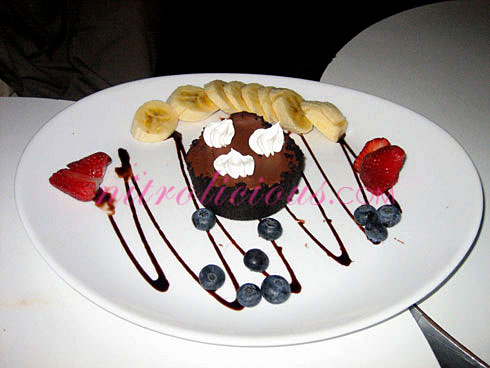 Chocolate Mousse
Categories: eats
Tags: