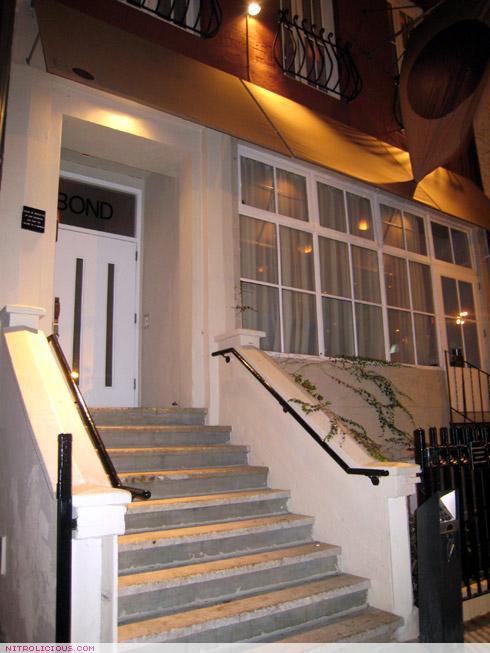 BondSt
6 Bond Street
New York, NY 10012
212.777.2500
The Scene
BondSt, located in NoHo, is a trendy downtown restaurant with a warm minimalist interior design. The cuisine is new Japanese with European and Asian influences. With food this fresh, original, and vibrantly spiced, the kitchen can easily take on most traditional midtown sushi houses. This celebrity hot-spot offers an attractive setting, chic diners and an excellent menu to delight even the most fussy of palates. The creative kitchen comes up with delectable offerings such as oba-leaf sorbet and sushi topped with gold leaf. – BondSt
I've been to BondSt to eat many times and I LUV it there, my bro used to work there for many years. Even though my bro no longer works there, now at Wakiya, we still get tons of love and hookups b/c our friends are still there! Last month after watching Balls of Fury with B, my bro and Annie (Shawn's wifey), we hit up the BondSt lounge for dinner b/c Shawn was bartending that night. It was my first time eating downstairs at the lounge and I quite like the vibe, it was busier and more crowded but it was a less "serious" crowd.
We get hooked up good every time we go there, that night, the service, the food and the ambiance was on point as usual, I just enjoyed everything about BondSt. Definitely a good spot to dine, drink or even just for dessert, their dessert is amazing too! I def recommend this restaurant and will be back for more! Be sure to make reservations before you go! Peep the pics after the jump…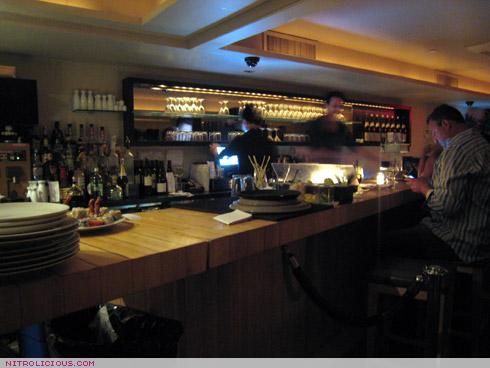 BondSt Lounge…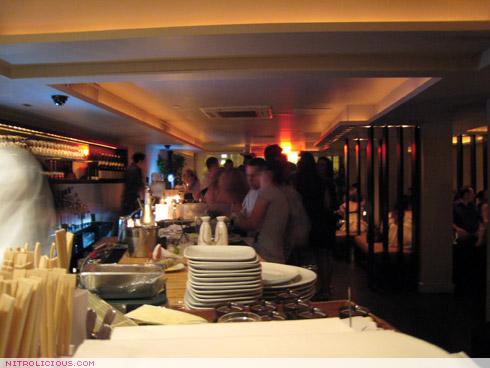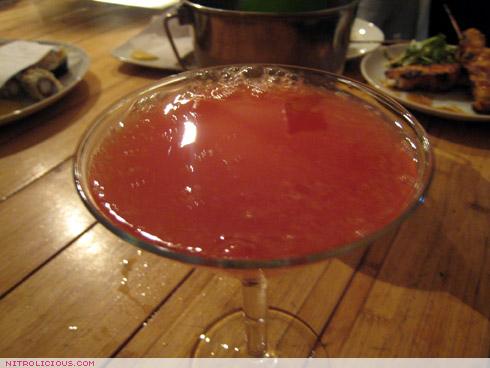 Not sure what this was, Shawn mixed it up for me haha…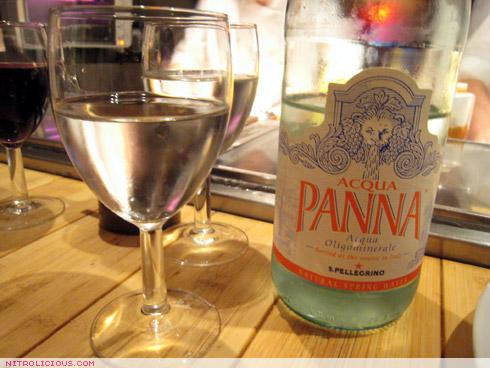 Our bottled water…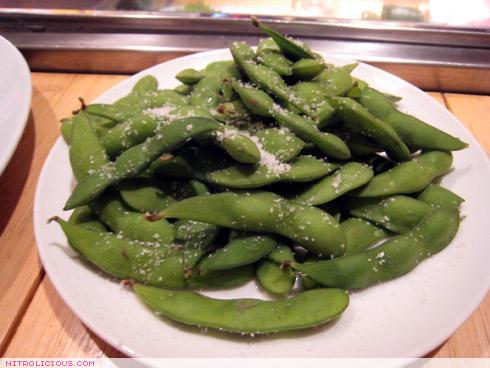 Edamame

Eel Nigiri and Spicy Tuna Roll – I don't eat raw stuff so the Eels were all mine haha, yummy!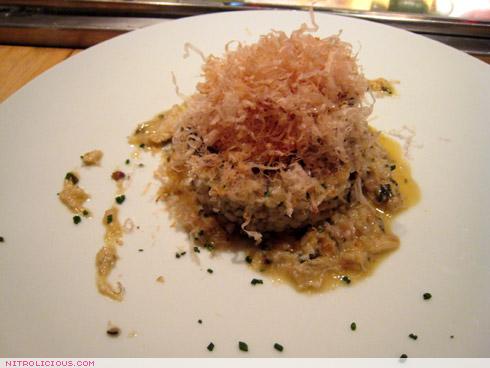 Soba Nomi Risotto buckwheat risotto with sauteed shrimp, peekytoe crab & smoked trout butter – Annie introduced this to me, my first time having it, pretty good!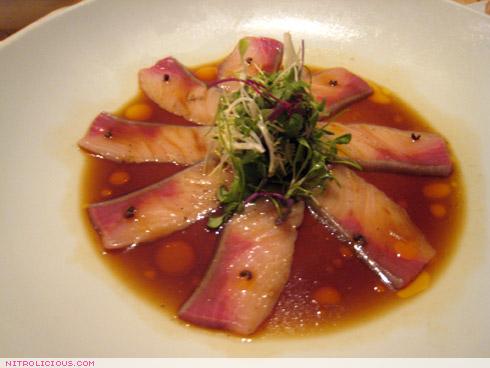 Yellow Tail Sashimi with Szechuan Ponzu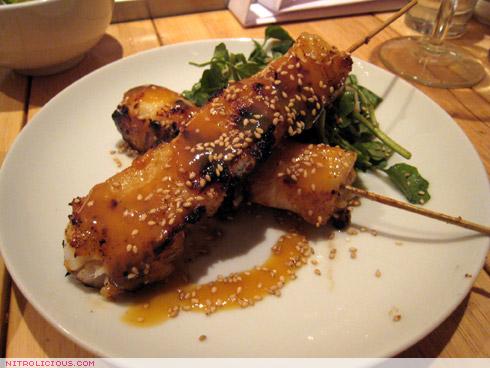 Skewered Sea Bass marinated with sweet miso – delicious!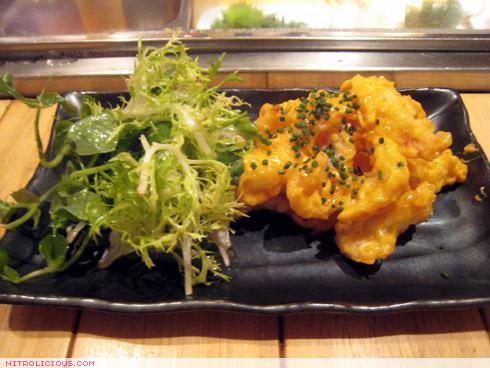 Spicy Crispy Shrimp with Chipotle Aioli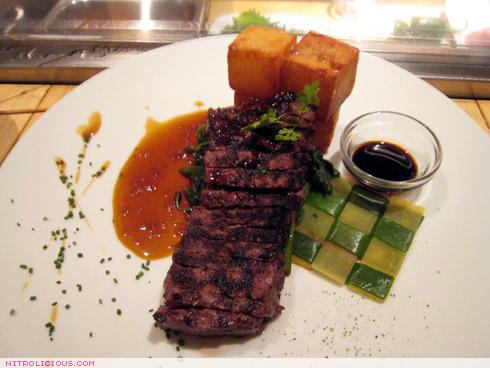 New York Strip Steak BONDST potato dice, caramelized shallot teriyaki. 18 year old balsamic – A must have for me when I hit up BondSt, sooooo good!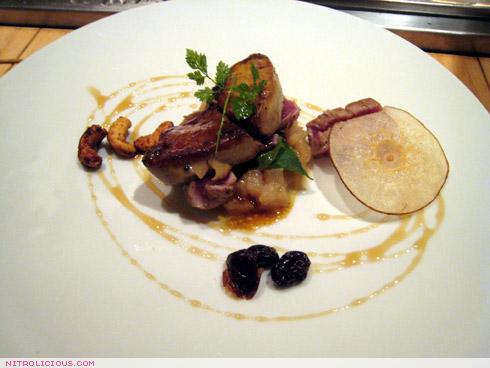 Seared Tuna & Foie Gras Asian pear chutney, plum wine glaze, holy basil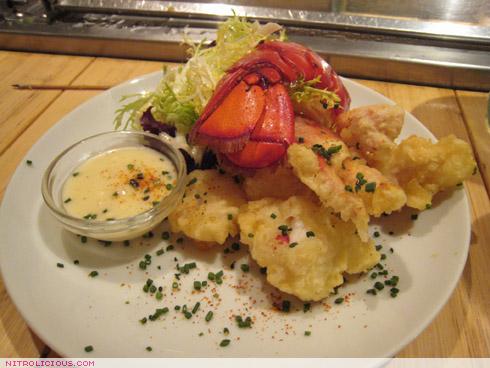 Lobster Tempura creamy japanese mustard dressing – I normally try to stay away from tempura but I never can resist this dish at BondSt!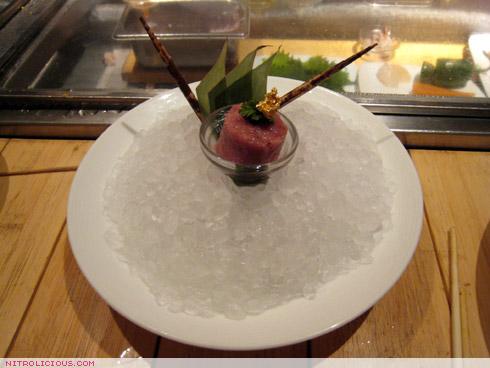 Toro Tartar with Sansho Pepper Seasoning

Blue Fin Otoro (pink) and Artic Char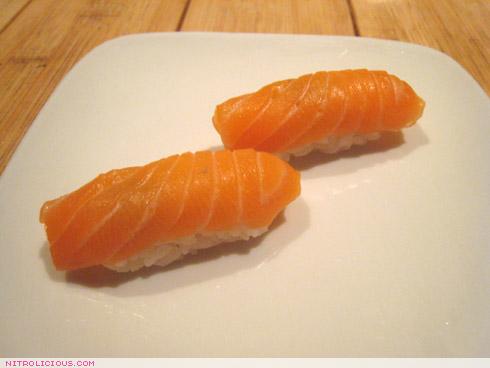 Salmon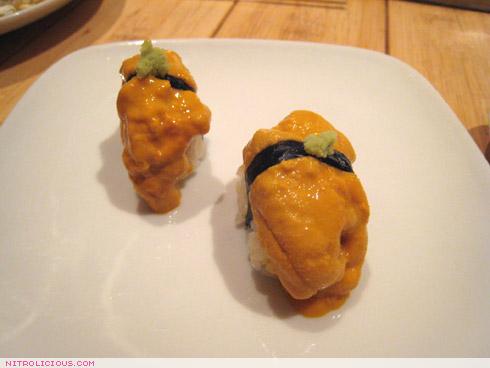 Uni Sea Urchin – looks gross but Annie loved it haha…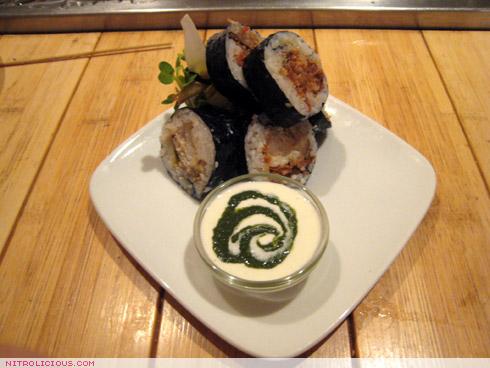 Soft Shell Crab Roll – SOOOOOOOOO GOOD!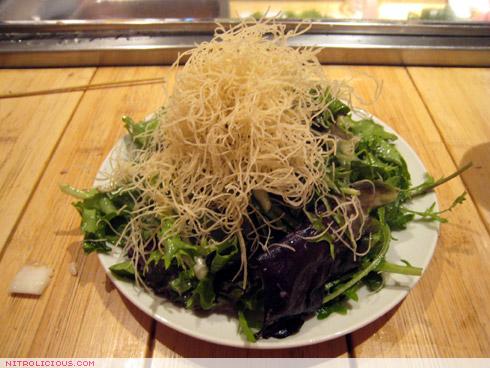 Mixed Greens ginger dressing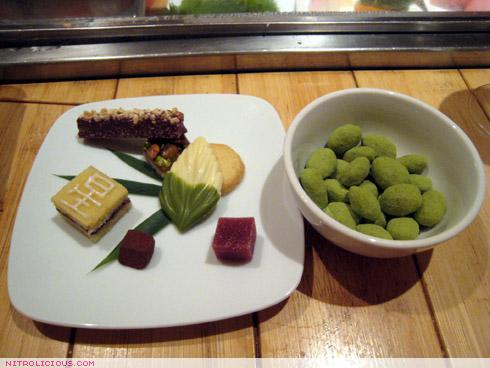 Sweet Nothings petit fours & chocolates – can't go wrong with this, my favorite is to the right, the white Chocolate Green Tea!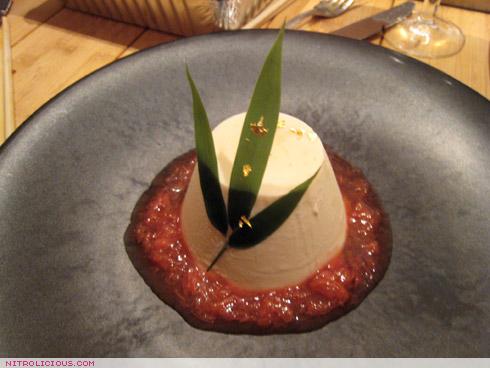 Lychee Panna Cotta strawberry rhubarb compote, vanilla syrup – my favorite dessert there!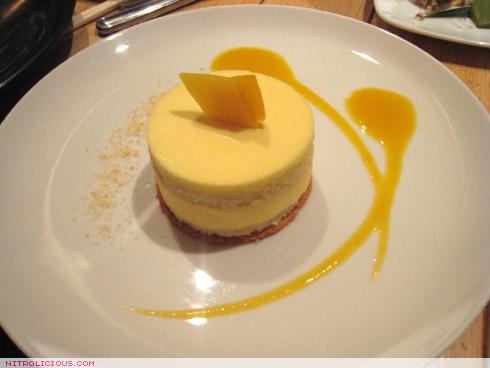 Some Cheesecake forgot what it was, it was so so…

Creme Caramel plum wine gelee, caramel sauce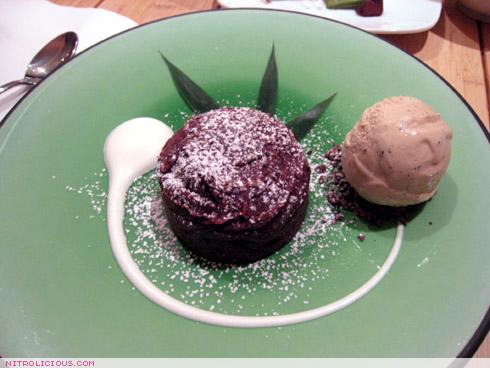 Chocolate Meltdown with coffee ice cream & fresh cream
—
Are you hungry yet?
Categories: eats
Tags: