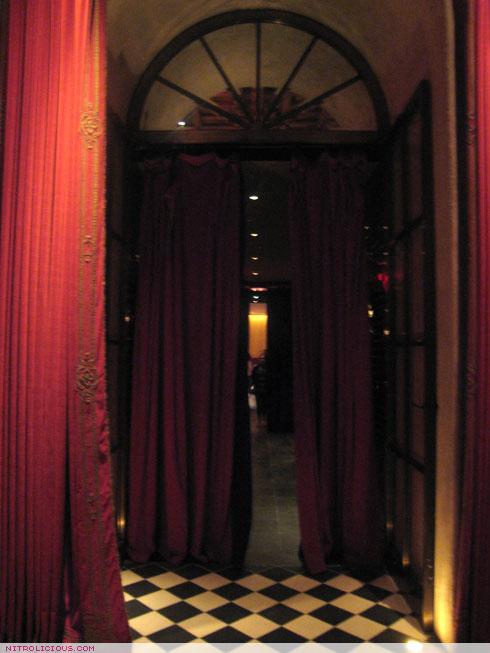 Wakiya
Gramercy Park Hotel
2 Lexington Avenue
New York, NY 10010
212.920.3300
The Scene
We are thrilled to announce the opening of our innovative restaurant, Wakiya, in mid-July. It will offer a new style of Chinese cooking inspired by the traditional food of Shanghai and Northern China. Currently not available in America, this new genre of Chinese cuisine is rich in imagination and dynamically presented through the eyes of chef, Yuji Wakiya. In fact, the food is so delicately and beautifully presented it's as if it is painted on the plate!
Recommended by Nobu Matsuhisa, who said Mr. Wakiya's food is "the best Chinese food anywhere", it is more original and exotic than any other Chinese food. Insuring its smooth operation, the restaurant will be run by the complete Nobu team led by Nobu Matsuhisa, Richie Notar, Meir Tepper and Robert De Niro. – GPH
I have been waiting for Wakiya to open for quite a few months, as told before my bro is one of the F&B managers there and he has been working very hard in preparation of the opening. Last month, I was invited to Wakiya as family for a tasting event, being that I'm Chinese and going to a high-end Chinese restaurant, I had all kinds of images in my head. My mom cooks Chinese food at home for dinner every night, so I kinda imagined what would be in the menu (never asked my bro) and how they would vamp up the dishes.
As we approached GpH I was getting very excited already, Wakiya is directly to your left as you enter. The ambiance of the restaurant is nicely set, I loved that there are lights directly above me so I can actually see what I'm eating and of course take nice photos (heehee). The long black narrow tables are sleek and is great for an intimate four. I'm a person that always order more than what I can eat and I appreciated the large menu Wakiya has to offer and to top it off I could order anything I want and its bottomless! The managers and waiters were very attentive and were always there when I needed something, the food was off the chart. I foresee Wakiya to be a very trendy hotspot with tons of celebrities dining there. I def recommend going there but only if you're willing to splurge, I have to admit is a bit pricey but the atmosphere is amazing. Peep the pics after the jump…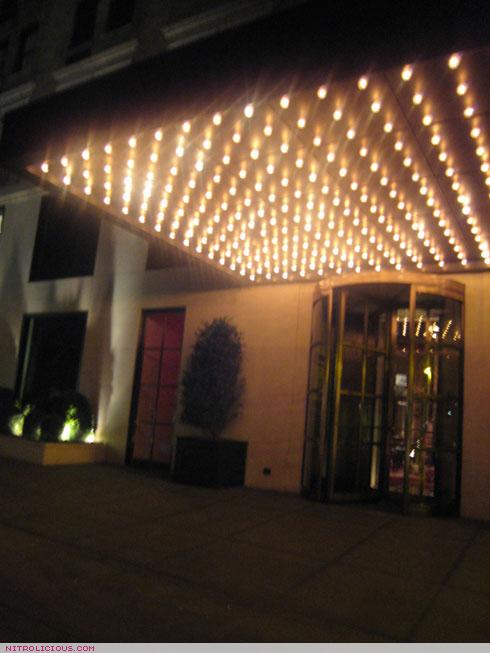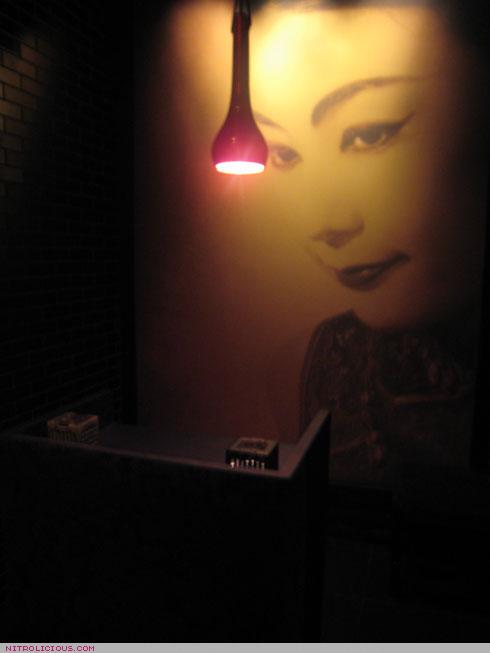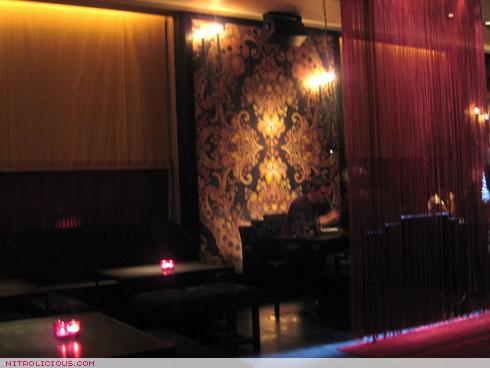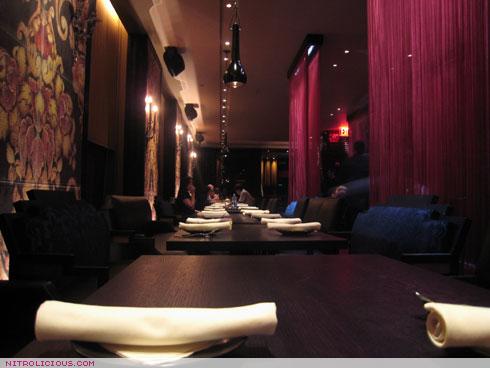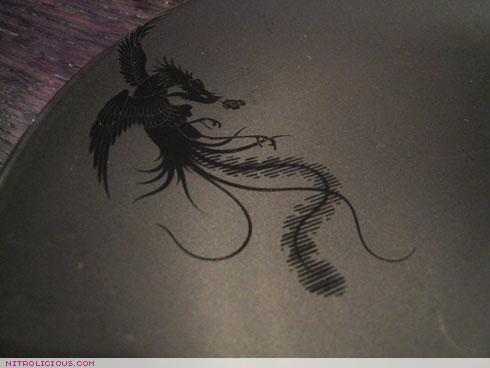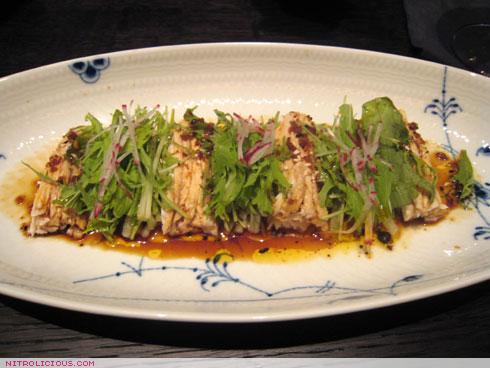 Bang Bang Chicken 15.00 – Loved this dish, must get!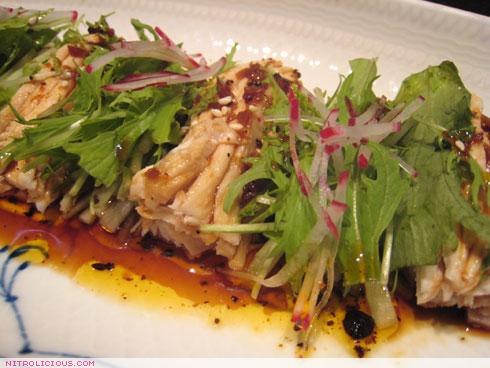 Close-up – Super YUM!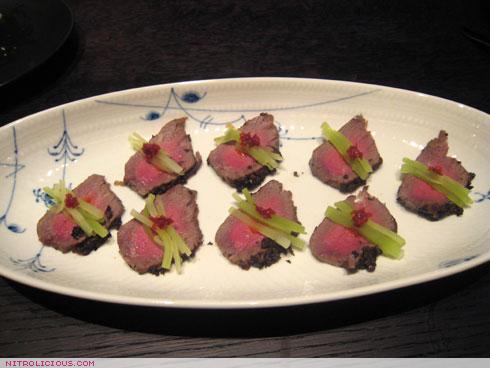 Washu Beef Carpaccio with black beans 34.00 – Really tender beef, must get!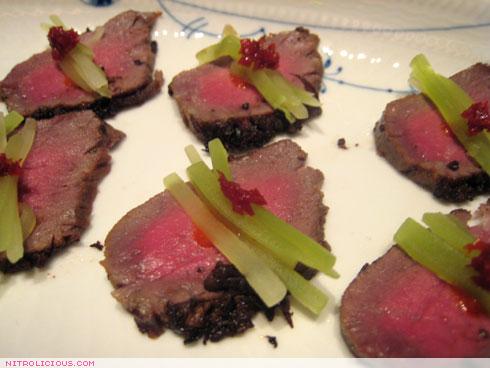 Close-up – YUMM!!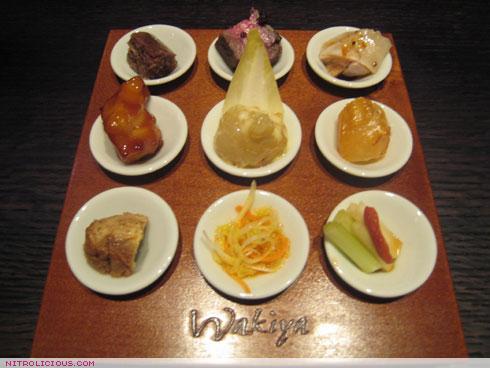 Taste of Wakiya – Nine small pieces of what they offer on their menu.

Shanghai Soup Dumpling 12.00 – Not bad, but I would prefer if it had crabmeat in it…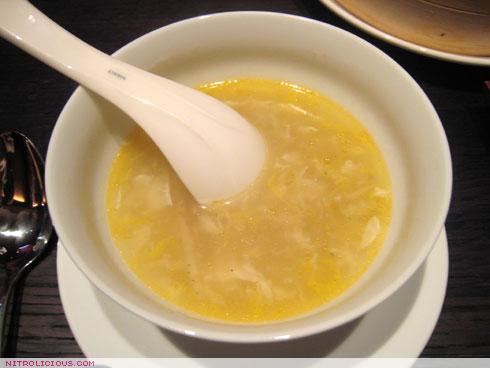 Crabmeat Egg Drop Soup 10.00 – Oh super good, I'm a fan of Egg Drop Soup and this like 10x better than what I ever had, the crabmeat with the egg drop was banging…drooling for some now, must get!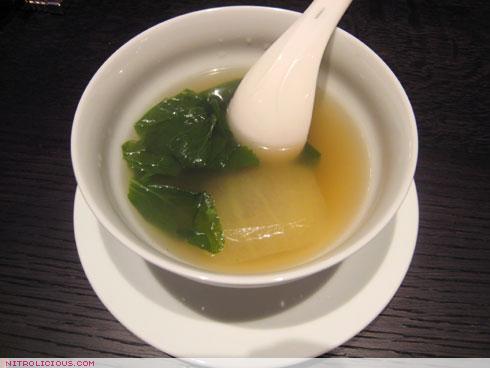 Tin Tan Soup 9.00 – My mom and dad enjoyed this, very "natural" flavor…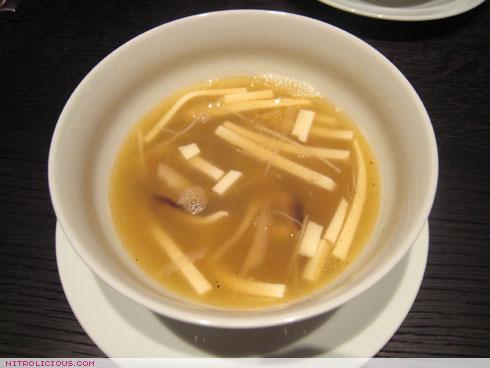 Seafood Hot & Sour Soup 12.00 – B enjoyed this.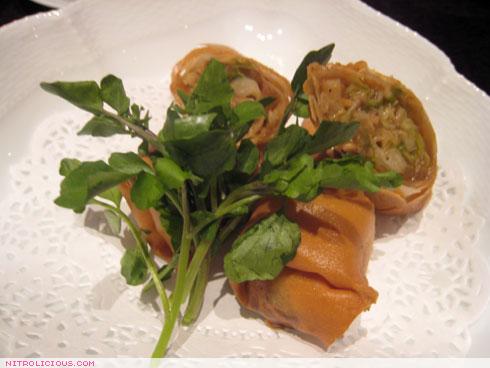 Spring Roll 8.00 – I didn't try this but my mom enjoyed it.

Premium Oolong Tea – I'm normally not a tea person but this was REAL good, must get!

Tong Tsu Sea Bass 26.00 – This was yum, its like sweet and sour with very fresh sea bass, enjoyed it!

Fiery Pepper Hunt Lobster 36.00 – super spicy, but the lobster was amazing, must get!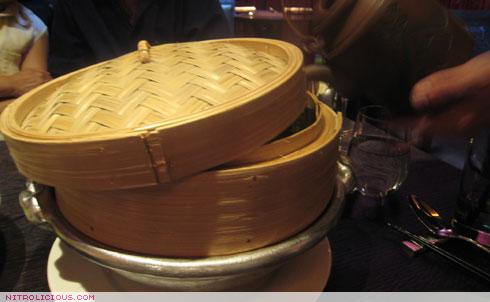 Cooking of the Chin San dish in front of you…just takes 30 secs!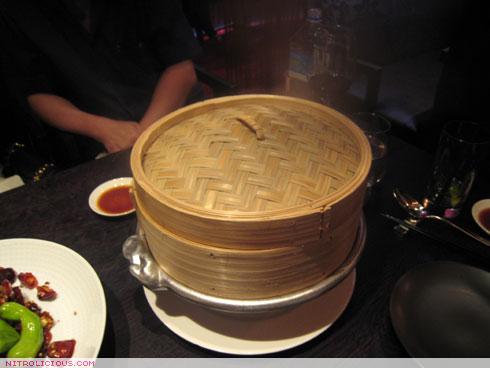 Let it cook…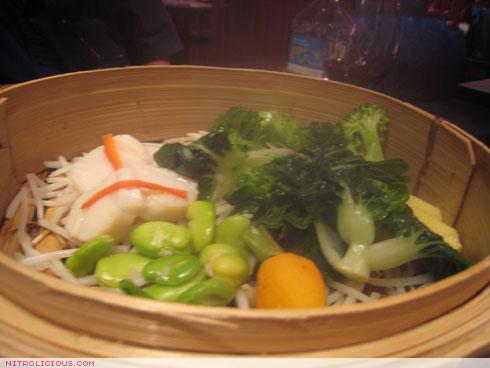 Chin Shan Scallop & Vegetables 32.00 + 16.00 = 40.00 – its amazing how it cooks in just 30 secs in front of you, if you are a fan of "natural" flavoring you will like this. This was ok.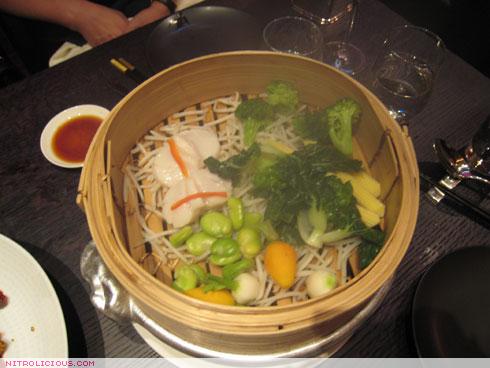 Ohhh steamy!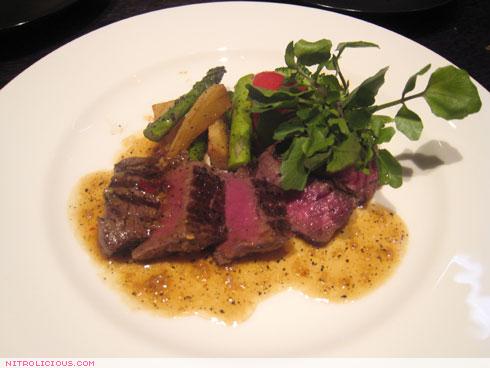 Grilled Washu Steak with black pepper sauce 36.00 – OMG super good, very tend and tasty…must get!

Lobster with black bean sauce 34.00 – A bit salty, but overall not bad, I prefer the Fiery Pepper Hunt Lobster.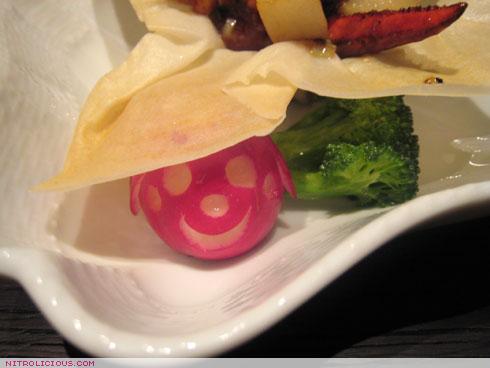 I love my lil friend…haha…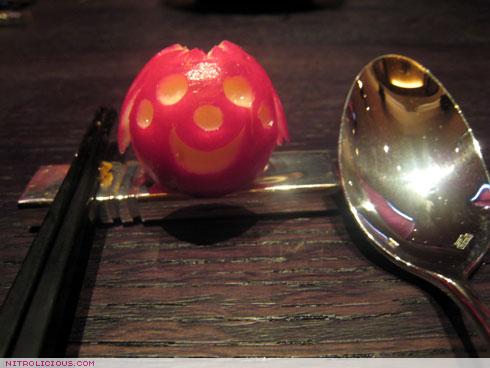 I had him sit with me throughout the rest of my dinner…haha I'm such a big baby.

Close-up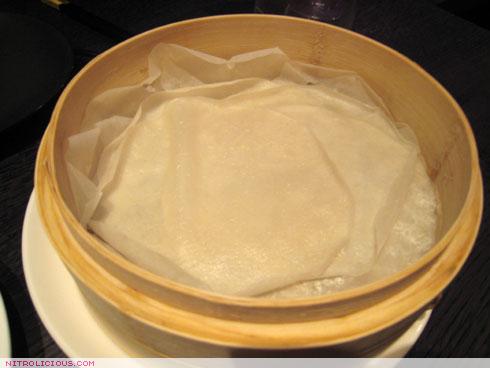 Peking Duck 4 pcs 24.00 – This was my first time eating "authentic" Peking Duck, I never knew that the actual dish was served with duck skin instead of meat. It was pretty good, the skin wasn't fat and it was crispy.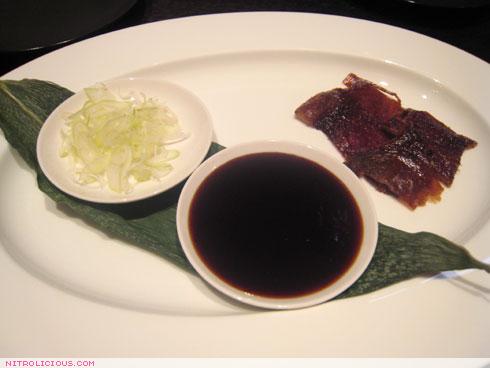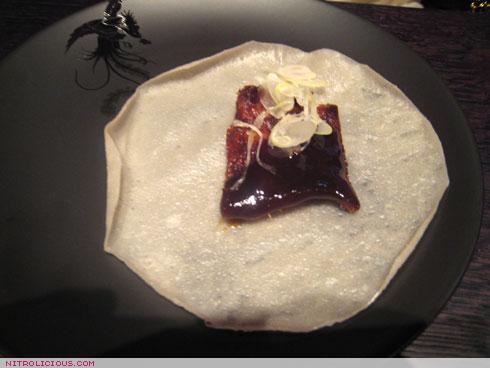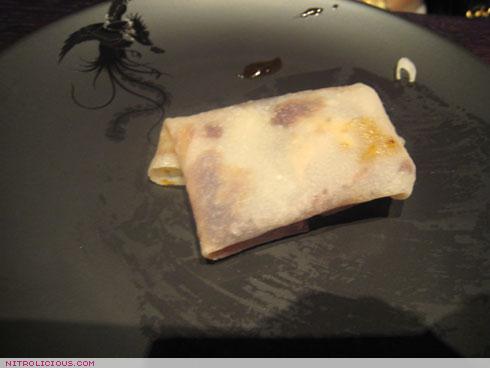 Wrapped up and ready to be eaten.

Mango Pudding 8.00 – I love Mango, this dessert was light and amazing, must get!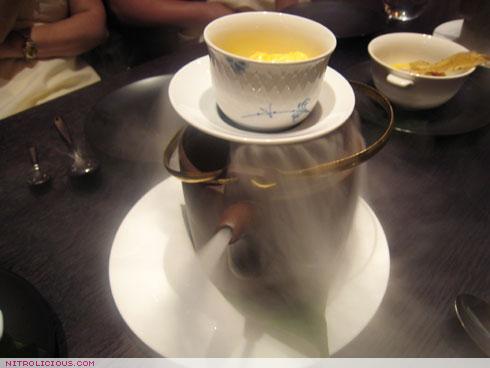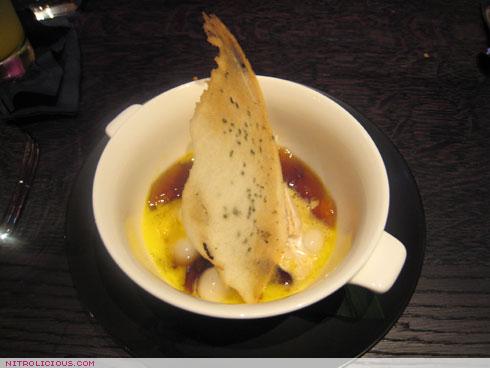 Cha Cha Cha 14.00 – OMG, this was sooooooo good, I especially loved the "tong yuen" (white balls), I ate all this myself haha…MUST GET!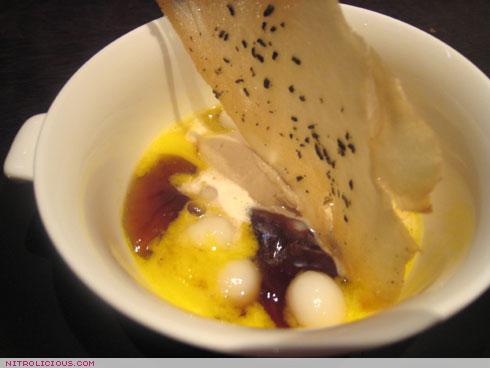 Super yummy…I want some now!!!!!
Categories: eats
Tags: