Back in March I've posted about the MAC Carine Roitfeld announcement, now here's the full look at the collection. Available online August 30, 2012 through October 4, 2012 and in stores September 6, 2012 through October 4, 2012. Super excited to try the collection!
Carine Roitfeld elevated the smoky eye to an art form. For her M·A·C collaboration, Carine edits her look into a collection of chic colours and tools for recreating her aesthetic. Full Face Kit contain four Eye Shadows and Cremeblend Blush, Eye Brows in Brunette, Kohl Power Eye Pencil, Fluidline, 49 Lash and two Mascaras. Tropical Mist Lipstick, Face and Body Foundation, Mineralize Concealer, Nail Lacquer and Brushes create the perfect backdrop for dramatic eyes.

LIPSTICK $16.50 U.S./$20 CDN
Tropical Mist Sheer translucent nude

KOHL POWER EYE PENCIL $15 U.S./$18 CDN
Feline
EYE BROWS $15 U.S./$18 CDN
Brunette Grey brown
FLUIDLINE $15 U.S./$18 CDN
Blacktrack
BROW SET $16 U.S./$19 CDN
Clear
MASCARA $16 U.S./$19 CDN
Studio Fix Boldblack Lash
Zoomfast Black Lash

FULL FACE KIT $44 U.S./$52 CDN
Jungle Camouflage
Dew Soft creamy beige (veluxe pearl)
"Camo" Muted greyish taupe (satin)
Bad Lieutenant Blackened deep brown (matte)
Carbon Intense black (matte)
Bootcamp Bronze Soft sheer chestnut
Desert Camouflage
Sahara Dust Light neutral beige (satin)
Cactus Thorn Mid-tone brown bronze (frost)
Desert Shimmering warm taupe (satin)
Carbon Intense black (matte)
Sand Storm Soft sheer warm caramel

STUDIO FIX FLUID SPF 15 $27 U.S./$32 CDN
NC30
MINERALIZE CONCEALER $20 U.S./$24 CDN
NC33
FACE AND BODY FOUNDATION $27 U.S./$32 CDN
C4

ACCESSORIES
Good Luck Star $18 U.S./$24 CDN
49 Lash $16 U.S./$19 CDN
Tweezer/Slant $33 U.S./$40 CDN
Full Lash Curler $20 U.S./$24 CDN

NAIL LACQUER $17.50 U.S./$21 CDN
Undercover Nude Sheer clear nude (cream)
Underfire Red Deep blood red (cream)

BRUSHES
266 Small Angle $20 U.S./$24 CDN
275 Medium Angled Shading $25 U.S./$30 CDN
191 Square Foundation $33 U.S./$39.50 CDN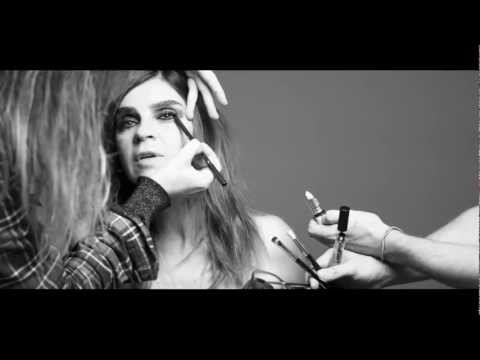 "mac cosmetics"
view all 26785 items on ebay
$16.99 BUY IT NOW 0hr 1mins

$17.99 BUY IT NOW 0hr 1mins

$24.98 BUY IT NOW 0hr 2mins

$24.95 BUY IT NOW 0hr 4mins

$54.95 BUY IT NOW 0hr 4mins

$48.95 BUY IT NOW 0hr 7mins

$12.95 0 bids 0hr 8mins

$200.00 BUY IT NOW 0hr 8mins
disclaimer