"Bad Romance" Lady Gaga [Official Video]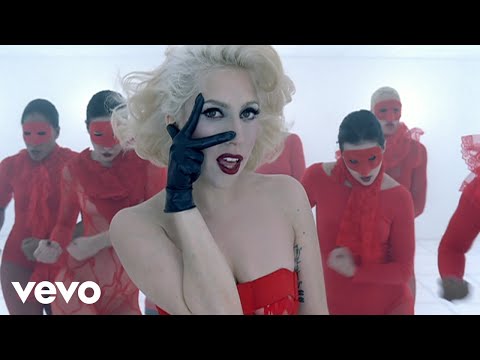 Lady Gaga's "Bad Romance" music video is finally out and it's CRAZZZZZZZY, but you knew that lol. The video was directed by 'I Am Legend' filmmaker Francis Lawrence, Gaga told MTV of one her scenes, "There's this one shot in the video where I get kidnapped by supermodels. I'm washing away my sins and they shove vodka down my throat to drug me up before they sell me off to the Russian mafia." Amazing fashion, crazy shoes, googly eyes, razor blade sunglasses and Alexander McQueen Spring 2010. AMAZING and full of surprises, love Gaga!
More pics after the jump…

Photo: Marcio Madeira
"lady gaga"
view all 20454 items on ebay
$6.99 0 bids 0hr 6mins

$11.01 BUY IT NOW 0hr 6mins

$1018.00 BUY IT NOW 0hr 12mins

$512.00 BUY IT NOW 0hr 12mins

$20.00 1 bids 0hr 15mins

$15.00 0 bids 0hr 15mins

$28.99 BUY IT NOW 0hr 16mins

$20.00 1 bids 0hr 16mins
disclaimer