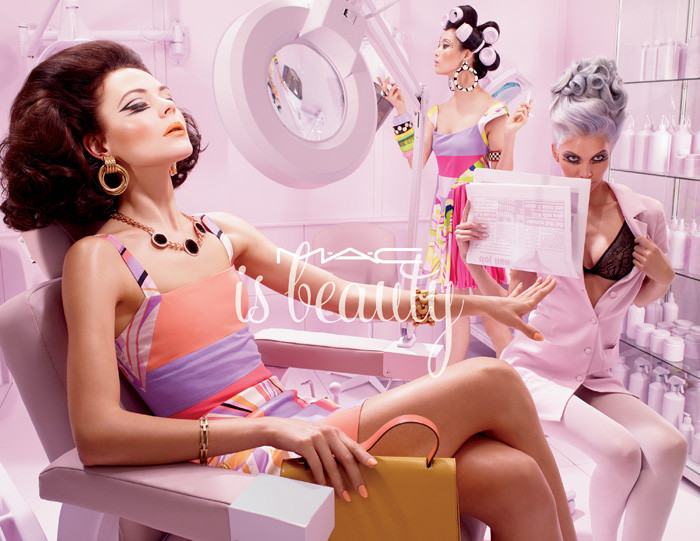 MAC Cosmetics launches three new collections for Spring/Summer 2015. Go from doll to diva in minutes with MAC Is Beauty, warm up your palettes with new festival colors in MAC Mia Moretti, or let your creativity run wild with the MAC Philip Treacy collection. Each assortment offers an explosion of colors and products fit for wherever the season takes you.
The MAC Mia Moretti and Philip Treacy collections is currently available online and in-store through April 30th. The MAC Is Beauty collection is available through May 14th.
More info and photos after the jump…
MAC is Beauty
Indulge yourself in MAC Is Beauty: a world of pure, delicious vanity, where you can preen supreme to get that wow factor. Glam up in new hues of Eye Shadow, Cremesheen Glass, Lipstick, Nail Lacquer and sixteen shades of Fluidline.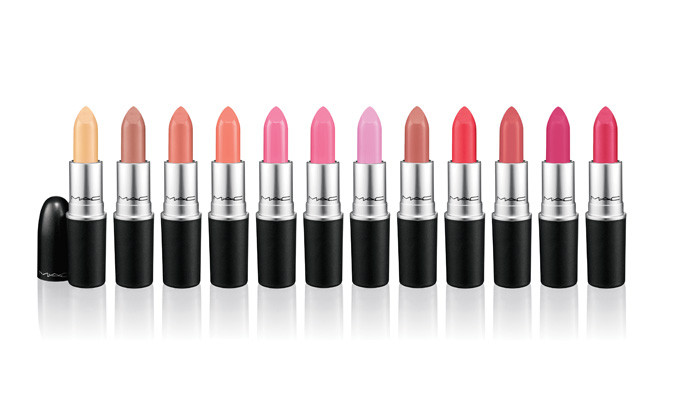 BEAUTY POWDER SRP $12.00 US/ $14.00 CAD
Alpha Girl soft peachy pink with gold
Pearl Blossom light pink with silver pearl
BRUSH
137 Long Blending SRP $42.00 US/ $50.50 CAD
221 Mini Tapered Blending SRP $24.00 US/ $28.50 CAD
267 Curved Angle SRP $24.00 US/ $28.50 CAD
PRO LONGWEAR FLUIDLINE SRP $16.00 US/ $19.00 CAD
Lowlights deep deep brown
Copperthorn copper bronze
Our Secret milk chocolate brown
Deliciously Rich shimmering dirty taupe with gold pearl
Shade deep green
Midnight Snack deep metal grey
Macroviolet sparkly purple
Looking Good sparkly burgundy
Ivy fresh leaf green
Blue Peep turquoise blue
Siahi deep ocean blue
Brassy brassy gold
Silverstroke silver
Blacktrack solid flat black
Blitz & Glitz intense black with gold pearl
Wavelinedeep deep brown navy blue with low level gold pearl

SMALL EYE SHADOW SRP $16.00 US/ $19.00 CAD
Yogurt chalky pale pink (matte)
Preening pale mint-green shimmer (satin)
Wow Factor medium lavender (satin)
Bouffant pale peach shimmer (veluxe pearl)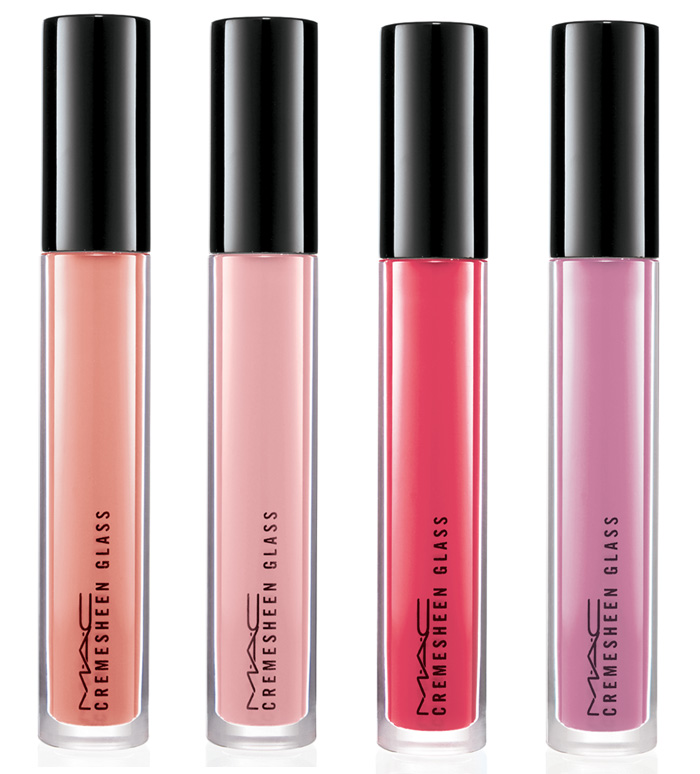 CREMESHEEN GLASS SRP $20.00 US/ $23.00 CAD
On The Scene pale peach
Fashion Scoop pale pink
Star Quality bright pink
Japanese Spring pale lilac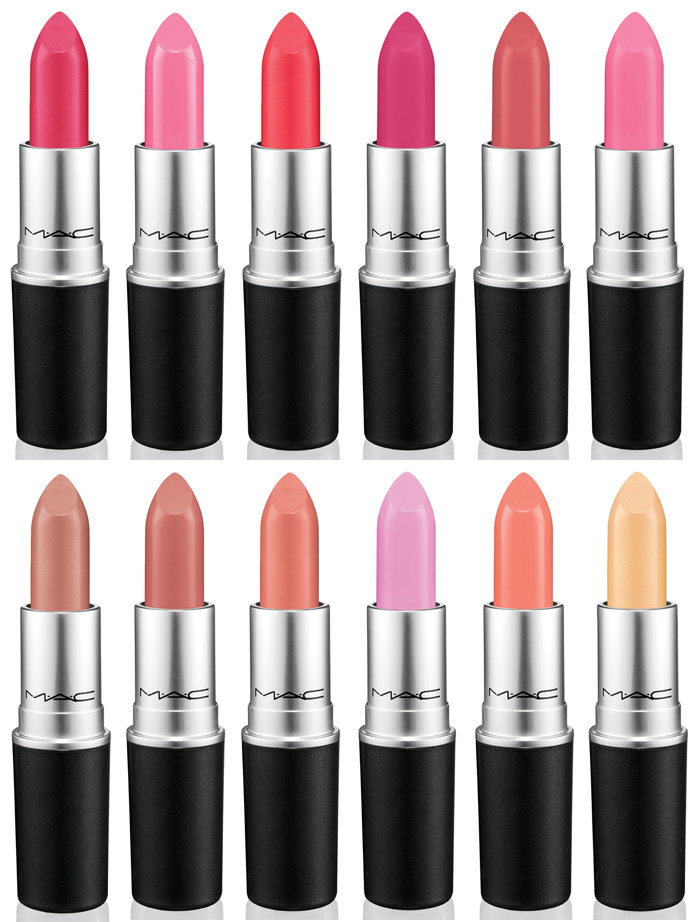 LIPSTICK SRP $16.00 US/ $19.00 CAD
Silly bright white-pink (matte)
Real Doll light pink- lilac (lustre)
Reel Sexy bright coral (amplified)
Diva-ish intense fuchsia (amplified)
Make Me Gorgeous intense coral pink (amplified)
French Twist light pink nude (lustre)
Real Redhead mauve nude (lustre)
Call The Hairdresser! rosy mauve (lustre)
Catty light creamy pink (lustre)
Notice Me pale lilac (lustre)
Pure Vanity pale peach nude (lustre)
Highlights very pale creamy peach (lustre)
Categories: beauty celebrities